Robinhood shuts down GameStop, BlackBerry and AMC buyers – here's why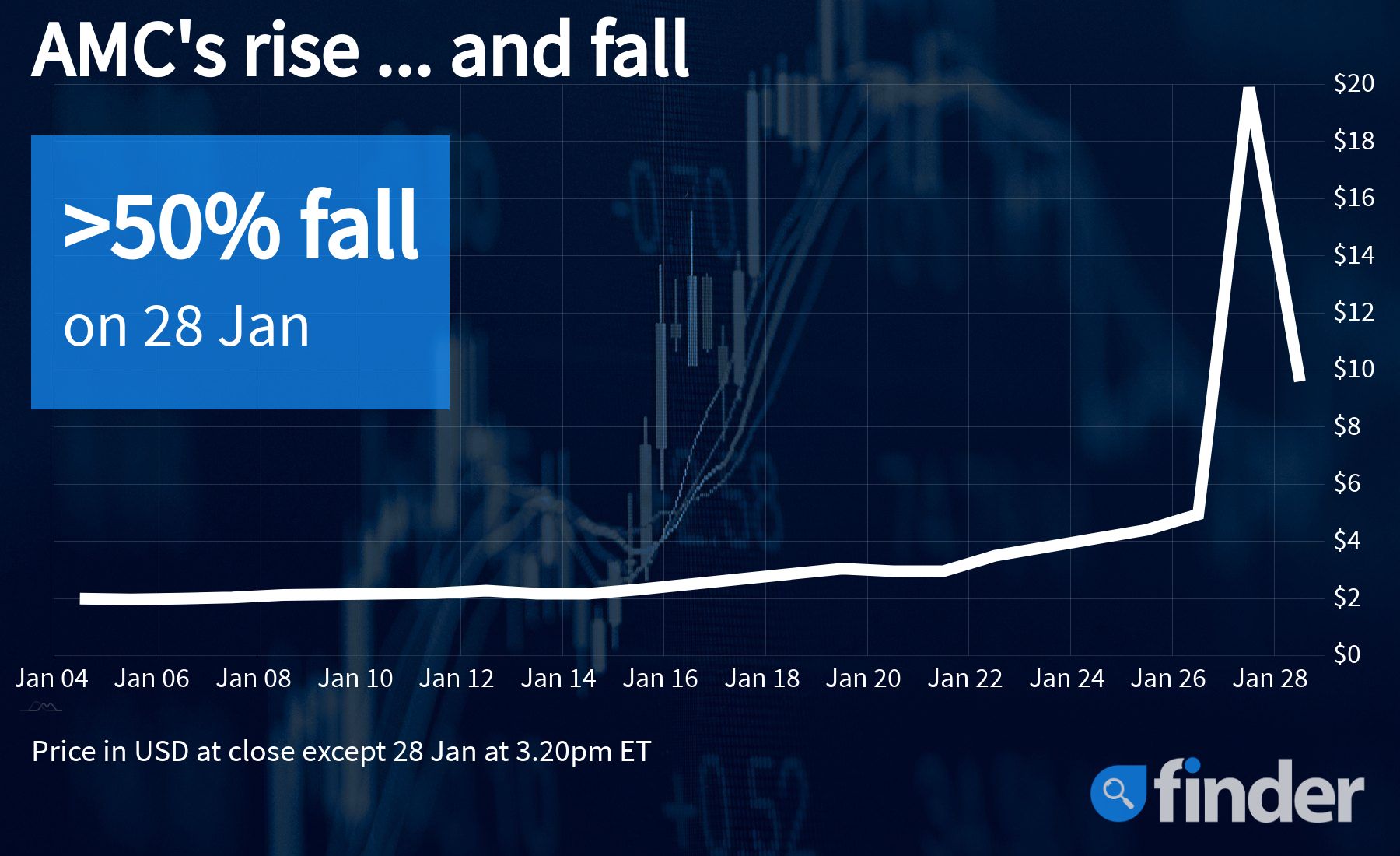 If you're looking to buy shares of GME, BB, AMC and other shorted stocks that have been hyped on Reddit, you may be out of luck.
Investors looking to buy shares of stocks like GameStop, BlackBerry, AMC, Nokia and others that have been pushed through the roof by chatter on Reddit's wallstreetbets message board found themselves out of luck Thursday morning. As the day progressed, however, it became clear that Robinhood may not be the only app suspending these transactions as clearinghouse Apex Holdings, which holds and owns securities for a wide range of apps, including Robinhood, SoFi and Public, halted transactions on a number of these shorted stocks.
Robinhood suspends transactions
Popular brokerage app Robinhood suspended transactions linked to the chatter, which encouraged individual investors to push heavily shorted stocks into rallies, forcing hedge funds to scramble to cover their losses. The rallies associated with the chatter sent GameStop (GME) up more than 300% Wednesday.
But those looking to jump on the bandwagon were met with malfunctions or messages that indicated investors could close their positions in those stocks but could not buy additional shares.
Robinhood released a blog post Thursday morning confirming that it had restricted these transactions.
"Our mission at Robinhood is to democratize finance for all," the blog post said. "We're proud to have created a platform that has helped everyday people, from all backgrounds, shape their financial futures and invest for the long term."
Even so, the app restricted users from buying shares in American Airlines, AMC Entertainment, BlackBerry, Bed Bath and Beyond, Castor Maritime, Express, GameStop, Koss Corporation, Naked Brand Group, Nokia, Sundial Growers, Tootsie Roll Industries and Trivago. The app also raised margin requirements for certain securities. Thursday afternoon, however, shares of BBBY, BB, NOK, CTRM, NAKD and AAL were available to buy on Robinhood. Shares of GME, AMC, SNDL, TR, KOSS, EXPR and TRVG were not being supported by the app. Here's more about GME, AMC and SNDL.
"Amid significant market volatility, it's important as ever that we help customers stay informed. That's why we're committed to providing people with educational resources," said the Robinhood blog post.
Around noon, however, news broke that Apex Holdings, which owns and holds securities for a number of popular brokerages, halted buying on shares of GME, AMC and others. Platform Public tweeted, "Our clearing firm, Apex Holdings, has decided to halt the buying of $KOSS, $GME and $AMC. We are in close contact with the firm and will make sure to keep our members informed as soon as we get updates," adding in the comments, "We disagree with this decision and we are working hard for our members to resolve the issue. We'll provide updates here as they happen."
Update as of 5:10 pm EST
Robinhood released a statement at 5:10 p.m. EST indicating its intention to allow "limited buys of these securities" tomorrow, January 29. The statement did not specify which securities would be available for limited buys, but added that it will "continue to monitor the situation and may make adjustments as needed."
Its decision to suspend transactions on certain securities "was a temporary decision made to best continue serving you, and was not an easy one to make," the statement said. "We know it's led to frustration and confusion, and wanted to provide some clarity." The statement went on to say that the firm has financial requirements, including SEC net capital obligations and clearinghouse requirements, and some of those requirements fluctuate due to volatility in the markets. "These requirements exist to protect investors and the market and we take our responsbilities to comply with them seriously, including through the measures we have taken today."
Users express frustration
Some users were frustrated by their inability to buy shares of GME and other stocks, and some users trying to access the app received server error messages.
Over on downdetector.com, a site that monitors outages for certain websites and apps, 79% of the most reported problems for Robinhood were server connection issues. Another 20% had log-in problems Thursday morning.
The comments section on the site was filled with negative comments about Robinhood, with some users suggesting that Robinhood was working to protect hedge funds, which have sustained losses as a result of these shorted stocks rallying. Users even noted the irony of a site called Robinhood helping institutional investors at the expense of individuals.
"Robinhood is manipulating the market by not allowing the purchase of GameStop," wrote one user on Downdetector. "When users login and see they can't buy, they think 'ah, s***, the jig is up'. They are protecting large institutional investors at the cost of the working class. Disgusting."
Another user wrote, "Ohhhhh the irony of @RobinhoodApp screwing over the little guy to help the big guys. Anybody else having issues? #RobinHood."
Class action suit filed
Robinhood's decision to restrict trading of GME and other stocks led by a class action lawsuit filed by Brendon Nelson, a Robinhood user who alleges the app's decision to restrict trading of GME and other shares deprived users of the benefits of its services.
"In sum, Robinhood has completely blocked retailer investors from purchasing GME for no legitimate reason, thereby depriving retailer investors from the benefits of Robinhood's services," the suit reads in part.
Nelson alleges that on the morning of January 28, 2021, he used the Robinhood app, searched for GME and found it was unavailable. Nelson claims the stock did not appear even though GME is publicly traded and available on all other platforms.
"Thus, Plaintiff, like so many others, lost out on all earning opportunities," the lawsuit, which was filed Thursday afternoon in the US District Court for the Southern District of New York, said.
GME, AMC stocks plummet
Shares of GameStop plummeted on Thursday morning, as did AMC, BlackBerry and other stocks that rallied on the wallstreetbets hype.
GME crashed by almost 62% at about 11:30 am ET Thursday to $132. Shares of AMC were down 67% to $6.52 and shares of BB were down 41.67% to $14.57 at the same time Thursday. Bed Bath and Beyond's stock plummeted by 37% at around 11:30 am ET to $33.24.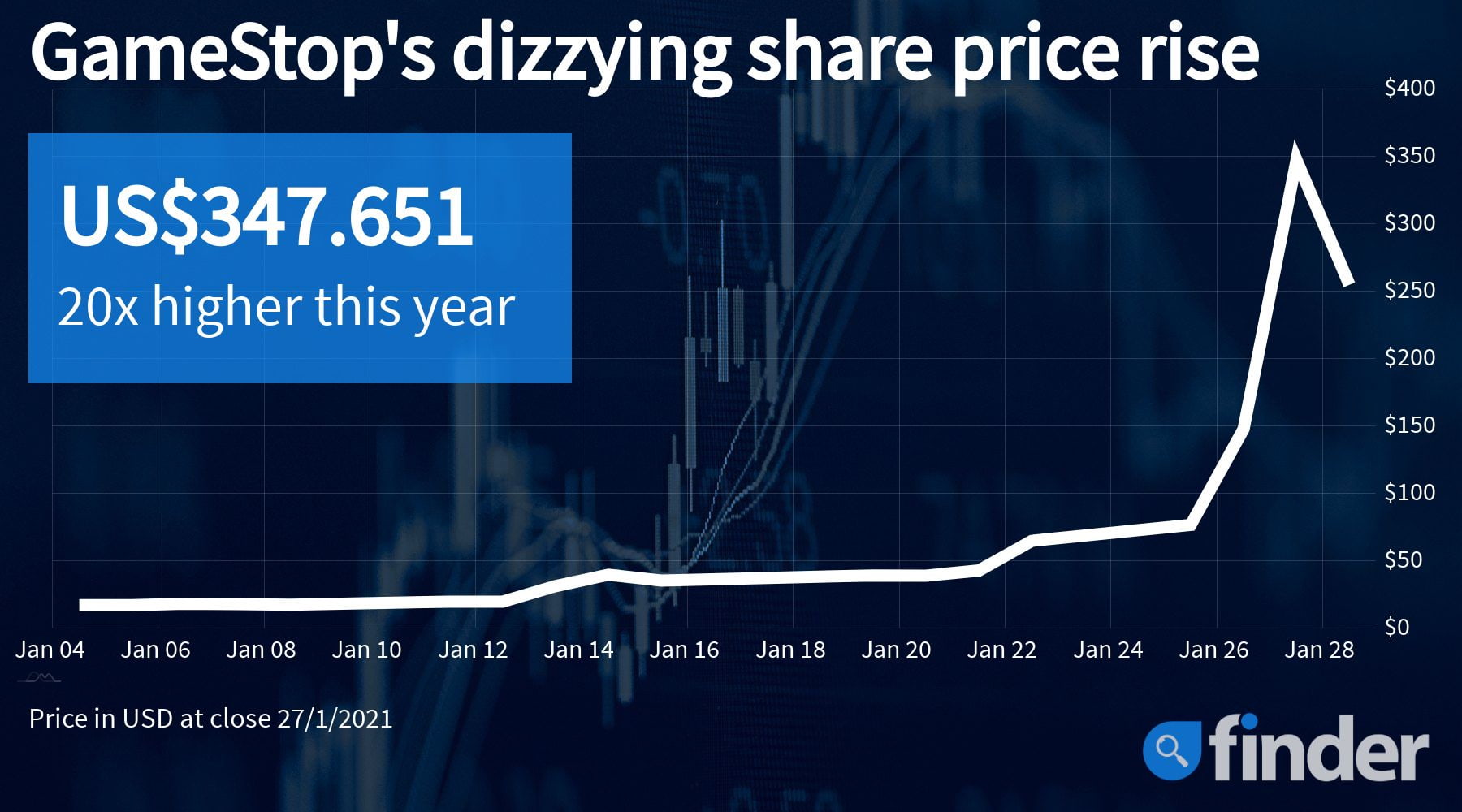 Not all brokerages seem to have blocked buying, though. Check our guides to buying GameStop, AMC and Sundial Growers stock to see where you can still trade.
Rally may not be manipulation but market suppression
Not everyone believes the rally for these shorted stocks is a manipulation to help the little guy. Analyst Martin Armstrong called the move "market suppression" in his blog.
Armstrong said he finds it ironic that retail investors are blaming hedge funds, but noted that any hedge fund that was short on GameStop was not a professional to begin with, pointing to technical analysis that suggested the stock was a buy.
"My conclusion is that this rally is not a 'manipulation' but an attempt to suppress the market and as such the shorts were compelled to bailout," Armstrong wrote in the blog. "But that is their fault because they were fighting the charts. Hence, the retail participants should not be pounding their chest just yet. The sharp rally is also due to a lack of liquidity. This does not appear to be a pump and dump against the established trend, as the trend was up to start with."
Image: Finder