Ripple facing third lawsuit over XRP classification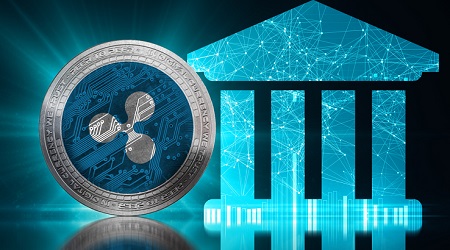 The complaint claims that Ripple created the XRP token and then used the sales to fund its business operations.
Blockchain company Ripple has had a third class-action lawsuit filed against the company for allegedly using its native cryptocurrency, XRP, as an unregistered security to fund the project's business operations.
The case has been filed in the Superior Court of California, County of San Mateo by local resident David Oconer. The complaint is seeking damages, as a result of the recent price drop, from Ripple Labs, its licensed money service business XRP II, CEO Brad Garlinghouse and 25 other unnamed individuals associated with the firm.
The lawsuit challenges the legal classification of the XRP currency, claiming that Ripple "created the XRP token and then used sales of the tokens in order to fund its operations and the development of the XRP ecosystem".
This is the third class-action dispute filed against Ripple. The two previous claims are similar in nature.
The XRP offered and sold by the defendants had all the traditional hallmarks of a security, yet defendants failed to register them as such. The purchase of XRP constitutes an investment contract, as XRP purchasers, including plaintiff, provided consideration (in the form of fiat, such as US dollars or other cryptocurrencies) in exchange for XRP. XRP purchasers reasonably expected to derive profits from their ownership of XRP, and defendants themselves have frequently highlighted this profit motive.
An excerpt from the class-action suit filed against Ripple by David Oconer
Oconer asserts that Ripple has control over the XRP ledger, which means that the network is not decentralized.
However, during an interview last month at CB Insights Future of Fintech 2018, Ripple chief executive Brad Garlinghouse likened the XRP token to that of bitcoin and ether, in that it is not a security asset.
Garlinghouse provided three key arguments as to why XRP is not a security.
"If Ripple, the company, shut down tomorrow, the XRP ledger would continue to operate. It's open source decentralized technology that exists independent of Ripple. Secondly, if you buy XRP, purchasers don't think they're buying shares in Ripple. Buying XRP doesn't give you access to dividends or profits. Third, XRP is solving a problem. There's no utility in a security," he said.
The week prior, the US Securities and Exchange Commission (SEC) officially stated that, as cryptocurrencies, bitcoin and ether were not recognized as tradeable securities under current federal government regulations.
Ripple's distributed ledger, RippleNet, provides real-time messaging, plus financial clearing and settlements. Ripple has already signed over 100 partners who utilize its RippleNet blockchain.
---
Picture: Shutterstock