Finder is committed to editorial independence. While we receive compensation when you click links to partners, they do not influence our content.
Ridesharing Finder: What drivers and riders need to know
Find out how much drivers make, how much it costs to ride and how to stay safe on the road.
Since the launch of major ridesharing companies like Uber and Lyft, ridesharing has become a central component of the sharing economy. Here's how to navigate the world of ridesharing as both a rider and driver.
What is ridesharing?
Ridesharing is essentially peer-to-peer carpooling. People who need a ride use third-party apps and websites to connect with available drivers and pay a fee based on where they need to go. A two-way rating systems allows riders and drivers to rate each other based on their ride experience.
Compare ridesharing services
Guides for drivers
Find out how to sign up and what to expect as a Lyft driver.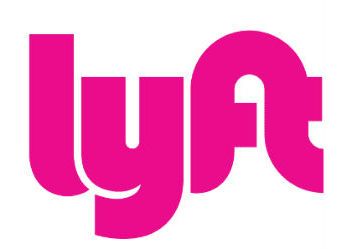 Find out how to sign up and what to expect as an Uber driver.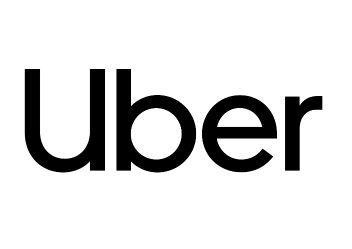 Find out how to sign up and what to expect as a Via driver.
Get coverage that'll work with your job.
Find out what your rental options are and how much it'll cost.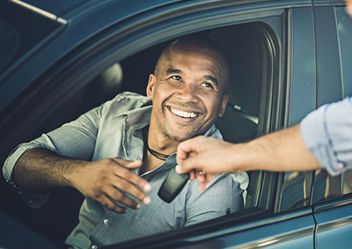 Find out how these two rideshare giants stack up for drivers.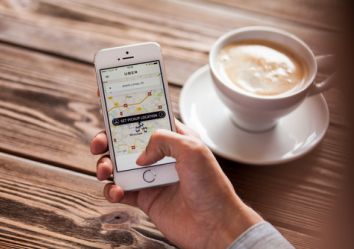 Guides for riders
These cards offer perks for Uber and Lyft riders.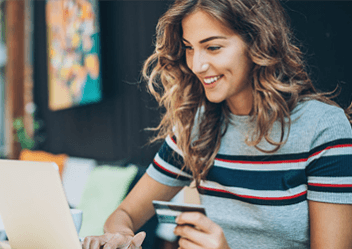 Carsharing apps like Turo
If you'd rather drive yourself, these carsharing apps can help you get wheels for the ride.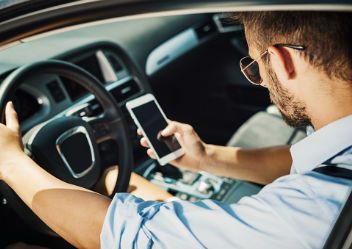 Uber vs. taxi
Compare the cost and convenience of Uber against a traditional taxi.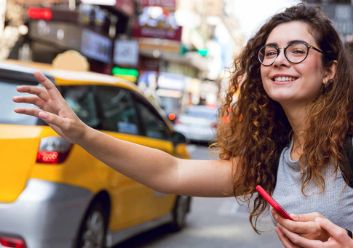 How much do rideshare drivers make?
How much you make as a rideshare driver depends on where you live, which service you drive for and how many hours you're willing to invest.
The average ridesharing driver makes $17.25 an hour, ranging from $12.41 an hour in Miami to $23.15 an hour in San Jose, California, according to Gridwise.
This data reflects the driver's earnings after the commission each service takes, which ranges from 20% to 28% for major ridesharing services like Uber and Lyft. However, it doesn't factor in the various expenses drivers incur, including the cost of fuel, insurance and vehicle maintenance.
How do I become a rideshare driver?
While the signup process for each ridesharing service varies, the basics are generally the same.
Driver requirements. Before you apply, make sure you meet your providers' driver requirements. For example, Uber requires its drivers to be at least 21 years old with a year of driving experience, while Lyft drivers can drive at age 18.
Sign up. Once you decide who to drive for, complete the signup process on its website or app. You'll be expected to provide basic personal information, like your name, phone number, driver's license number and Social Security number.
Vehicle eligibility. Your vehicle will need to meet your provider's requirements before you can drive, which may include insurance, door and seat belt minimums.
Inspection. Most ridesharing providers ask potential drivers to submit to a vehicle inspection.
How do I get started as a rider?
Becoming a rider is as simple as downloading a rideshare provider's app to your mobile device.
Once you've selected a provider, open the website or app to sign up as a rider. You'll need to provide some basic personal information and enter a verified payment method to create your account. After you've confirmed your account through text message or email, you'll be ready to order your first ride.
Enter your destination into the app to be matched with a nearby driver. Through the app, you can track your driver on their way to pick you up from your preferred pickup location. Once your ride arrives, you might need to confirm the license plate and the car's make and model with what's been provided in the app.
After that, you can sit back and enjoy the ride. When you arrive, your fare is paid automatically through the app. You'll also have the opportunity to rate your drive and leave a tip.
Reasons to rideshare
Ridesharing has grown in popularity and profitability for good reason:
Cashless. No need to root for cash in your pockets and wallets — ridesharing offers a cashless service made complete with email receipts.
Competitive. So long as you're not requesting a luxury ride during surge times, ridesharing tends to be easier and cheaper than booking a taxi.
Personable service. The ability to rate drivers encourages ridesharing drivers to deliver professional, personable service.
Convenient. Ridesharing apps allow you to request rides and track your driver's progression to your pickup location from your mobile device.
Rideshare pricing
The cost of a ride hinges heavily on location, time of day and the type of ride you request.
To get an idea of how the top rideshare providers compare, we got quotes from four companies for the same 3.4-mile ride from Columbia University to the Central Park Zoo in New York City. All quotes were obtained around the same time on October 18, 2019.
For companies with multiple services, we included the cheapest option, an economy option for private rides and a high-end option.
| | Budget | Economy | Luxury |
| --- | --- | --- | --- |
| Uber | $13.51 | $23.80 | $41.44 |
| Lyft | $9.00 | $20.00 | $68.00 |
| Via | $11.91 | $22.13 | N/A |
| Juno | $20.13 | $35.12 | $52.44 |
Is ridesharing safe?
Ridesharing providers take steps to ensure the safety of passengers, from background checks to vehicle inspections. But as is the case with almost any sharing economy service, there are some risks to be wary of.
Luckily, there are a number of steps you can take to increase your safety while using a ridesharing service.
How to stay safe as a rider
Before you book a ride:
Tell a friend. Help keep yourself safe by telling others about your travel plans, including where you plan to go and when.
Review driver ratings. One of the perks of ridesharing services is the ability to review a potential driver's ratings and feedback before booking a ride.
Don't disclose personal information. Be courteous with your driver but don't disclose any personal information you'd rather keep private. For example, while your driver will need your address, they don't need to know that they're dropping you off at your home.
Check the vehicle. Confirm the license plate number, make and model of the vehicle that comes to pick you up.
Ask the driver. Before you get in, ensure you've got the right driver by asking them who they're here to pick up.
Sit in the back. Opt for the back seat and wear your seatbelt. This lessens the likelihood of injury in the event of a crash and offers personal space for both you and your driver.
How to stay safe as a driver
If you're interested in driving for a ridesharing provider:
Take care of your vehicle. A roadside breakdown can be costly and dangerous, so make sure your vehicle is regularly serviced.
Tell a friend. Make sure a friend or loved one knows what hours you plan to work and where you'll be driving.
Review passenger ratings. When a new ride request rolls in, review your potential passenger's ratings before you accept.
Drive comfortably. Opt for the times and locations you're most comfortable driving.
Pay attention to your passenger. Do your best to gauge the behavior and demeanor of your passenger — and if something seems off, cancel the ride and gently ask the passenger to disembark.
Invest in a dash cam. Increase passenger accountability and protect yourself from false accident claims by installing a dash cam.
Frequently asked questions
Image source: Getty Images, Shutterstock