Finder is committed to editorial independence. While we receive compensation when you click links to partners, they do not influence our content.
How ridesharing apps are responding to coronavirus
All the measures Uber, Lyft and Groundlink are taking to keep riders and drivers safe.
For passengers that rely on rides to and from the grocery store and drivers trying to make a living, rideshare companies are responding to the COVID-19 situation. Here are the precautions each app has taken to keep its community safe.
Uber
Uber is suspending the accounts of drivers and riders confirmed to have contracted or been exposed to COVID-19. It's also providing hygienic supplies and support to its drivers to help keep the community safe.
Here's what Uber is doing to protect the health of riders and drivers:
Advising riders to maintain a safe distance from the driver — drivers are encouraged to ask riders to sit in the back seat
Encouraging drivers to roll down the windows when possible to increase ventilation
Allowing UberEats drivers to drop deliveries off at the door as per customer request
Providing drivers with disinfectants for inside their vehicles
Suspending UberPool, effectively canceling carpooling services.
And to help drivers who've been affected financially, Uber is:
Offering up to 14 days of financial assistance for drivers who have contracted COVID-19 or been advised to self-isolate due to the virus.
Allowing drivers who rent their cars and have contracted COVID-19 or been advised to self-isolate to return their cars without penalty.
Protecting Uber Pro statuses for the remainder of the qualifying period.
Lyft
Lyft has an internal task force that's actively monitoring the coronavirus situation. Riders and drivers who test positive for COVID-19 are suspended until cleared by a doctor.
Here's what Lyft is doing to protect the health of riders and drivers:
Distributing hand sanitizer and cleaning products to drivers
Pausing shared rides until further notice
Disinfecting "high-contact surfaces" on bikes and scooters
Accepting no new drivers until further notice
And to help drivers who've been affected financially:
Lyft will "provide funds" to drivers who've been diagnosed with COVID-19 or who've been instructed to individually quarantine, according to its website.

The amount varies, depending on what the driver earned in the last four weeks.

Cofounders John Zimmer and Logan Green are contributing 100% of their salaries through the end of June to a fund that supports drivers in need.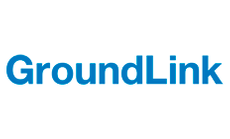 Groundlink
Groundlink is an app like Uber and Lyft that caters to companies and business people seeking black-car transport. In response to the COVID-19 pandemic, it's advised affiliates to practice good hygiene and follow Centers for Disease Control and Prevention (CDC) recommendations.
Goundlink has advised its affiliates to practice the following safety measures:
Remove reading materials and printed pamphlets from seat pockets.
Disinfect vehicle interior surfaces between passenger changes and throughout the day.
Only offer food and drinks that are sealed in packaging.
Remove trash from the vehicle with gloves or a paper towel.
Wear gloves when handling customer luggage.
Avoid handshakes and person-to-person contact.
Groundlink isn't offering financial assistance to affiliated transportation services at this time.
Alternatives to ridesharing apps
If none of these options are quite right, consider borrowing a car and driving yourself.
If you are considering using rideshare services to run errands like shopping for groceries and other essentials, consider staying safe at home instead. Here's where you can buy the daily essentials.
Bottom line
As the situation continues to evolve, Uber and Lyft are expected to adapt accordingly. If you rely on the gig economy for income and are struggling to pay your bills or afford other essentials, browse our guides for dealing with the effects of COVID-19 in your day-to-day life.
More guides on Finder