Finder is committed to editorial independence. While we receive compensation when you click links to partners, they do not influence our content.
Best reusable sandwich bags
Pack your lunch in style while protecting the environment.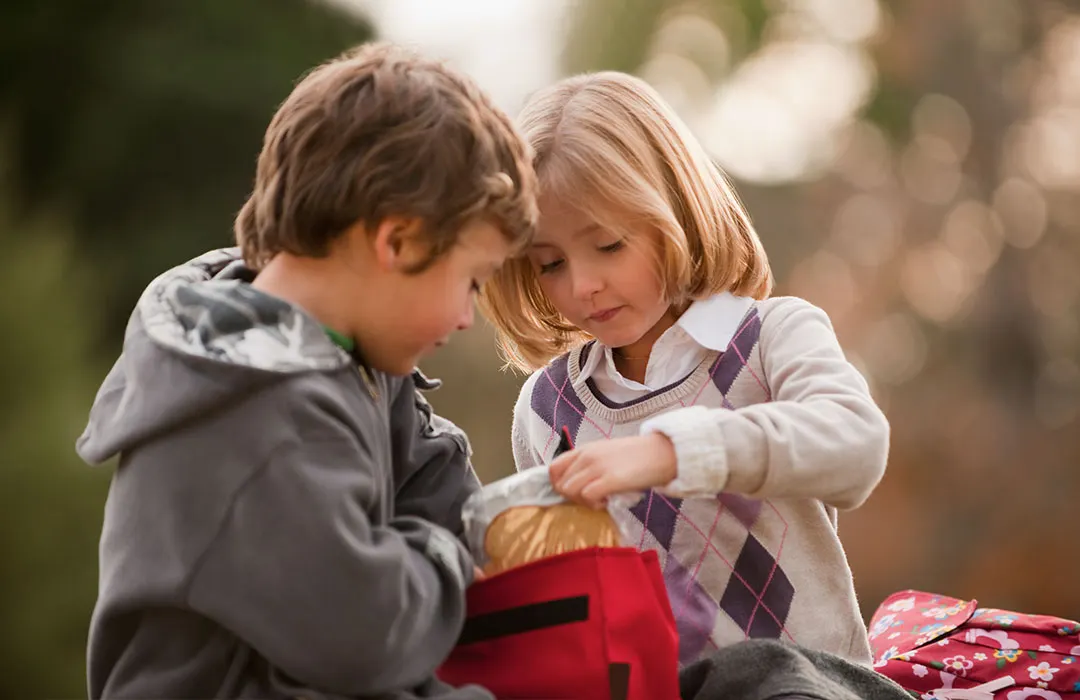 Single-use disposable items like plastic sandwich bags are rapidly littering our oceans and landfills, contributing to the world's massive plastic pollution problem — not to mention weighing you down with needless personal expense. The good news is that there's a wide variety of reusable alternatives to plastic baggies, helping you cut costs while lending Mother Earth a helping hand.
Compare some of the best reusable sandwich bags
| Name | Average price | Material | Size (inches) | Dishwasher-safe? | What's included? | Purchase |
| --- | --- | --- | --- | --- | --- | --- |
| Lunchskins | $11 | Fabric with food-safe polyurethane liner | 6.5 x 6.5, 3.5 x 6.5 | Yes | 1 sandwich bag, 1 snack bag | Buy now |
| Rezip Lay-Flat | $20 | FDA-grade, PVC-free PEVA | 8.5 x 7.75 | No | 5 reusable bags | Buy now |
| Stasher | $12 | Silicone | 7.5 x 7.5 | Yes | 1 reusable bag | Buy now |
| QuaLeap Stand-Up | $15 | FDA-grade, PVC-free PEVA | 7.5 x 10, 5.7 x 8, 4.3 x 6 | No | 2 large, 2 medium, 3 small bags | Buy now |
| Bumkins | $7 | Machine-washable cloth | 7 x 7 | Yes – top rack | 1 sandwich bag | Buy now |
Data obtained November 2019. Prices are subject to change and should be used only as a general guide.
Types of reusable sandwich bags
Reusable sandwich bags come in a variety of materials, sizes and designs. The best material for you ultimately comes down to personal preference and what you'll be using the bags for. The most popular options include:
Silicone. Many popular brands of reusable bags are made of BPA-free silicone. This easy-to-clean material is flexible and transparent, so you can easily see what's inside.
PEVA. Polyethylene vinyl acetate — or PEVA — is a non-chlorinated vinyl material. Look for FDA-grade, PVC-free PEVA in food products like reusable bags.
Waterproof fabric. Some bags are made of water-resistant fabrics like polyester or nylon and are usually lined with an easy-to-clean material. Certain models have Velcro or zipper closures.
Machine-washable cloth. Toss these cloth bags in the washing machine when done to ensure they're clean and ready to reuse.
Lined burlap. Natural, unprocessed burlap is another popular choice. These cost-effective bags are usually lined with a waterproof material like nylon and are sealed with Velcro.
How to compare reusable sandwich bags
Consider these important features when shopping for reusable bags:
Price. Reusable bags usually come in sets of at least two, but some come with upwards of 10 bags in a bundle. When comparing prices, make sure you're looking at the price per bag, rather than the total price of the bundle. You'll find a variety of options, starting as low as $5 and ranging up to $55 or more for a set.
Material. Use the information in the above section to help figure out which type of bag might best suit your needs and personal preferences. Just make sure all materials are nontoxic and BPA-free.
Size. Reusable bags come in all shapes and sizes. Pick one

— or a set — that'll work for sandwiches, snacks or other goodies you have in mind.

Ease of cleaning. Make sure the bag's material and design make it easy to clean, since bacteria can grow in nooks and crannies if not properly washed and dried.
Intended use. If you're looking for a bag to send with your young child to school, you might consider its durability over other factors. But if you're shopping for yourself, other features like the design or appearance might carry more weight.
How to clean reusable sandwich bags
Cleaning instructions will vary based on the type of reusable bag you have. Be sure to follow specific instructions for your bags, as some are safe to put in the dishwasher — and even the washing machine — while others need to be hand-washed.
In general, use these tips to get your reusable bags squeaky-clean:
Keep your bag turned right-side in, unless otherwise directed. Turning it inside out can cause the edges to break down faster, leading to rips.
Disinfect your bag using a baking soda and white vinegar mixture, which can help remove sticky or caked-on messes.
Consider placing silicone bags in boiling water to help sanitize and get rid of any lingering mold.
Air-dry bags fully before putting them away, or thoroughly towel-dry them.
Store bags open to avoid trapping moisture inside.
Bottom line
Packing reusable sandwich and snack bags can help save you money — and the planet. These bags come in a range of shapes, sizes and styles, so you're bound to find the perfect fit for your snacking needs.
Ready to buy? Compare top reusable sandwich bags
Don't miss our guide to buying reusable grocery bags to help save the planet while you're out and about.
How did we choose these products?
To compile our list of the best reusable sandwich bags, we compared the price, number of bags included, material, ease of cleaning and third-party online reviews of popular brands.
Frequently asked questions
More guides on Finder