Will labor shortages sting retail stocks like Lululemon and Abercrombie?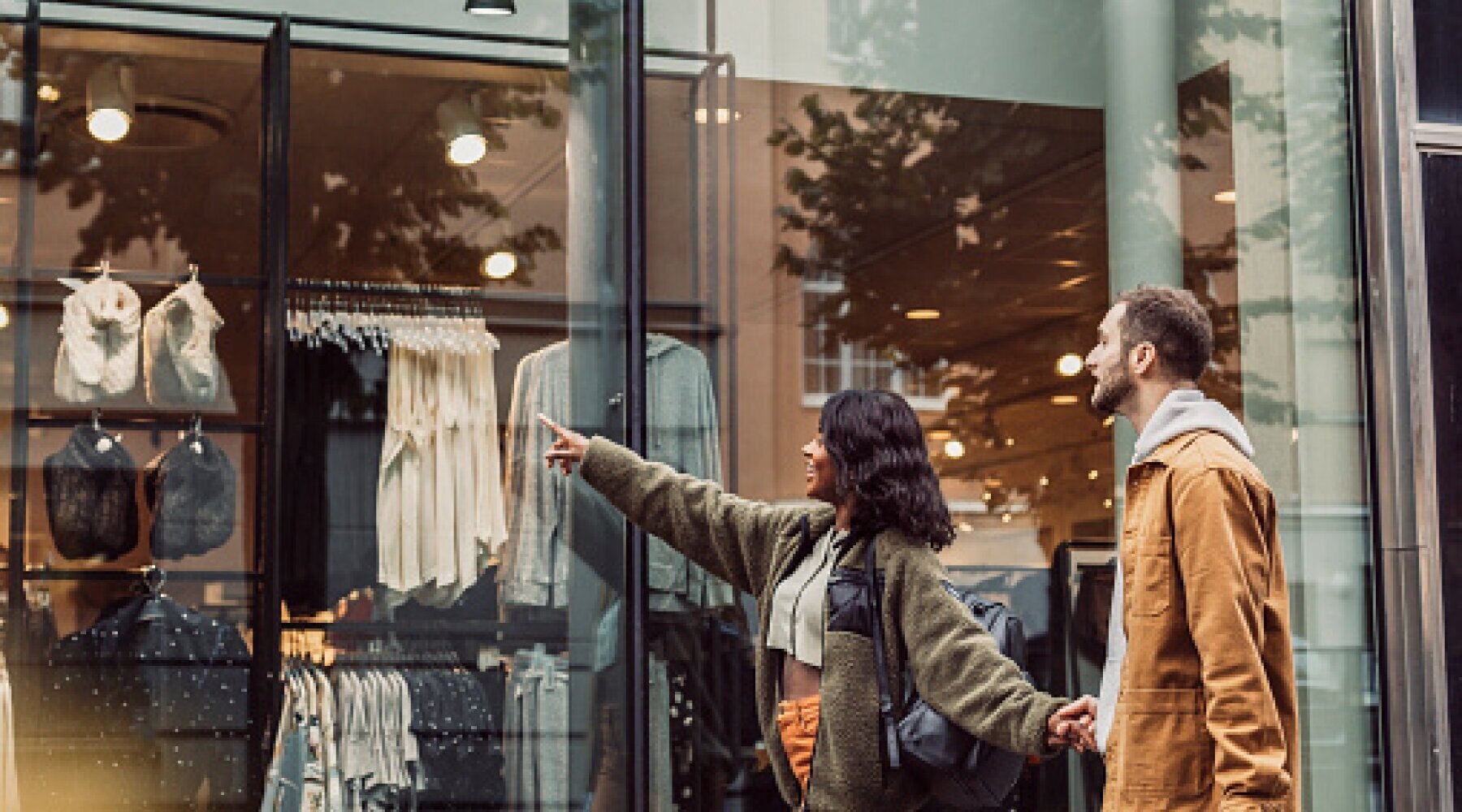 The surging Omicron variant continues to disrupt supply chains and staff availability. Retail stocks are slipping from 2021's gains.
Retailers like Lululemon Athletica (LULU) and Abercrombie & Fitch (ANF) are warning that weak sales numbers lie ahead, as they've been hurt by labor shortages caused by the raging Omicron variant. Lululemon said Monday that it now expects its fourth-quarter 2021 sales and earnings to be toward the low end of its previously expected range due to labor constraints leading to shorter store hours.
Similarly, Abercrombie cut its fourth-quarter 2021 revenue estimates because it didn't have enough merchandise in stock to meet customer demand.
Separately, Urban Outfitters (URBN) said increased website purchases during the holidays compensated for a slight decline in retail store traffic.
So far, their stocks have held on to 2021 gains. Some retail stocks are pulling back, but they're generally still well above the 2020 lows that followed the first wave of COVID-19.
Retailers are hoping investors continue to brush off the news.
No big drop this week
The most recent reports of underwhelming sales figures didn't seem to affect the stocks of these retailers. After a 7% drop at market opening Monday morning, shares of Lululemon recaptured most of their losses for the day. Shares of Abercrombie closed Tuesday up 7.9% after having released its updated sales figures late Monday, while shares of Urban Outfitters ended up 1.8%.
These retailers are still weeks away from releasing complete results for the 2021 holiday quarter, but the revised forecasts provide insight into how they're responding to the pandemic's evolving impact.
On Monday, the US reported nearly 1.5 million new COVID-19 infections, according to data provided by Johns Hopkins University, shattering global records as the spread of the highly contagious Omicron variant continues to infect.
They're still trading above 2020 levels
Several retail stocks took deep hits in early 2020 with the first round of the pandemic, then sharply rebounded. Following the initial sell-off in February and March 2020, shares of Lululemon soared roughly 111% by year's end. Abercrombie stock climbed nearly 153%, while shares of Urban Outfitters rose by more than 100%. These stocks are pulling back now but they're still well above those 2020 lows. The challenge is that retailers may continue to see fewer shoppers visiting stores as coronavirus cases continue to rise. Unless these stocks can find support, they might continue to pull back.
Somewhat immune to Omicron?
The Omicron variant seems to be having a similar negative impact on retailers as the initial coronavirus outbreak in early 2020, albeit to a lesser extent so far. Shares of Lululemon dropped around 35% during the onset of the pandemic. Abercrombie stock fell 54% and Urban Outfitters dropped 55%.
Since November 2021, when Omicron first emerged, these stocks have fallen 26%, 26% and 23%, respectively.
Lululemon reported Monday that it expects the company's net revenue for its fourth-quarter fiscal 2021 to be near the low end of the range of $2.125 billion to $2.165 billion that it had forecast the previous quarter, as rising Omicron cases are leading to increasing numbers of employees calling out sick.
Abercrombie struggled to keep enough merchandise in stock to meet customer demand.
Staff constraints and supply chain issues are leading to upended sales expectations among retailers. The pandemic clearly isn't done with retail.
Information on this page is for educational purposes only. Finder is not an advisor or brokerage service, and we don't recommend investors to trade specific stocks or other investments.
Finder is not a client of any featured partner. We may be paid a fee for referring prospective clients to a partner, though it is not a recommendation to invest in any one partner.