Sephora first among retailers to dedicate 15% of shelf space to Black-owned brands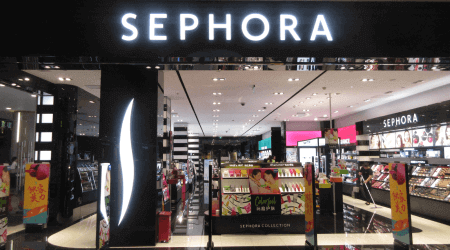 A small business owner asks leading brands for a pledge to empower Black businesses.
With Americans across the nation protesting in reaction to the death of George Floyd, systemic racism and police brutality, many brands have expressed support for Black-owned businesses on their social media pages. But some are calling for tangible action. Like handmade clothing brand Brother Vellie's founder and designer, Aurora James, who recently called on leading brands like Target, Whole Foods, Shopbop and Sephora to dedicate at least 15% of their shelf space to Black-owned brands.
James's "15 percent pledge" movement has asked several retail giants through Instagram to make changes to their inventory using the hashtags #shopblack, #buyblack and #dobetter.
Fifteen Percent Pledge noted in a post that Black Americans own just 2% of all US businesses, while white Americans own 81%.
"Access to capital and customers gives Black businesses the resources they need to succeed," the movement said in a June 12 post.
As of June 12, the multinational personal care and beauty store Sephora is the first to join the movement. The brand announced its plan to grow its Black-owned brand list to at least 15% according to the three stages of the pledge: take stock of its current shelf space and contracts, take ownership of its findings and take action to publish and execute a plan.
Sephora noted it will also focus on women of color as part of its internal incubation program.
"This is only the start," the global beauty company said. "We know we have more work to do, and we encourage other businesses to take the Pledge and help drive change for Black businesses and communities."
While other brands have not yet addressed the pledge, some have announced initiatives to support social justice issues. Target said it will donate $10 million toward support to advance social justice and rebuilding and recovery efforts in local communities. And Rent the Runway has committed to 15% of its products carried from Black designers, in addition to allocating $1M to support and launch Black fashion brands.
We will update this post with any new developments as they occur.
Photo: Wikimedia