Reddit IPO — Can it grow up to match Meta, Twitter?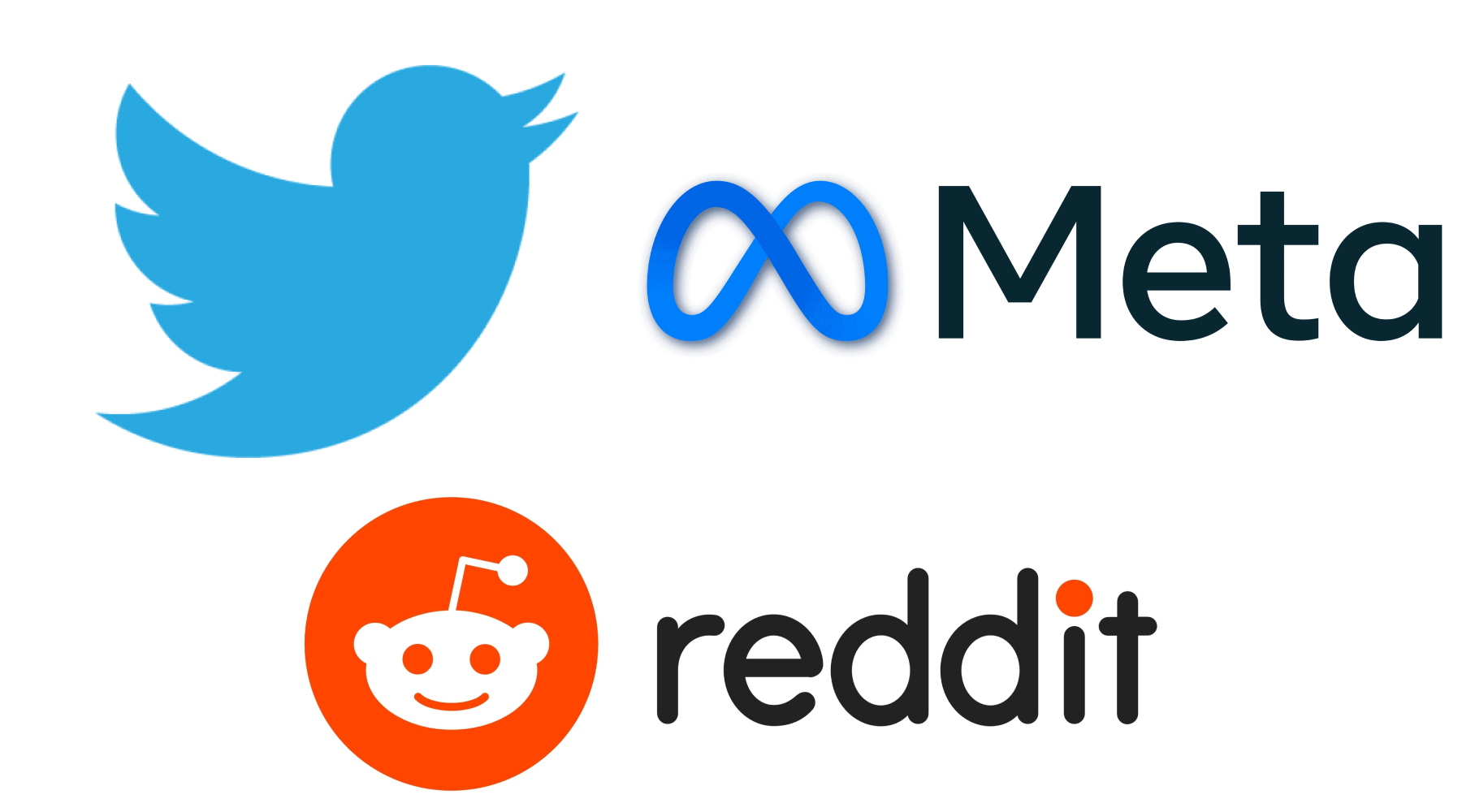 Reddit, the platform that spawned the meme stock movement, is going public. Here's how it compares to those two rivals.
Reddit, which is preparing an initial public offering (IPO), was founded in 2005 as a mix of social news aggregation, web content rating and discussion platform. The bulk of its content is user-generated and covers a variety of topics, including politics, news, science, movies, video games and music.
It also has a handful of investing communities, or "subreddits," the most popular of which is r/WallStreetBets (WSB). That group made headlines early this year as it pushed up the prices of several heavily shorted stocks, including GameStop (GME) and AMC Entertainment (AMC).
Impressive number of daily users but short of Meta, Twitter
Reddit had 52 million daily active users and over 100,000 subreddits in January 2021. That month, the company saw the highest number of users flock to the WSB subreddit, where it grew from a couple of million users to over 10 million in a few days following GameStop's short squeeze.
Despite that, the numbers can't match the nearly 2 billion daily active users that Meta Platforms (FB) and its Facebook site saw in June or Twitter's (TWTR) 206 million daily active users.
And it's not about being a younger company. Facebook was founded in 2004, Reddit in 2005 and Twitter in 2006.
Solid revenue growth
Reddit's income mostly comes from advertising. In the second quarter of 2021, the company reported $100 million in ad revenue, which is three times higher than the same period in 2020. This shows massive revenue growth, but the company isn't profitable yet. This is likely due to investments in growth. Hopefully, these investments could help the company turn a profit before or around the IPO somewhere in 2022.
Twitter also doesn't show a net profit. Facebook's most recent quarterly net income topped $9 billion.
How does Reddit's valuation compare to Meta and Twitter?
Reddit was valued at $10 billion in a round of private fundraising in August 2021. The company hopes to be valued at more than $15 billion by the time it goes public. For comparison, Twitter's market cap is $34 billion and Meta's market cap is $900 billion. At a $15 billion market cap, Reddit would be valued at more than 20 times its annual revenue, which is three times the same ratio for Meta Platforms and Twitter.
WallStreetBets aren't all happy with the IPO
One key to a social media company's stock price is users who want to own the stock. With Reddit's many stock-minded users, some analysts suggest that base will pump up the IPO. But traders on Reddit aren't sold.
But many Redditors in the investing subreddits — especially the WSB — fear that if the company goes public, the user experience may suffer from more ads or content restriction and censorship. "It will be majority owned by institutions," one Redditor on WSB said. "They will inject censorship and their own biases into the platform. Within a few months, many edgy but popular subs will be dead. Within a year, it will be a boring, vanilla platform with 10x the ads."
Whether this happens remains to be seen.
Information on this page is for educational purposes only. Finder is not an advisor or brokerage service, and we don't recommend investors to trade specific stocks or other investments.
Finder is not a client of any featured partner. We may be paid a fee for referring prospective clients to a partner, though it is not a recommendation to invest in any one partner.