Redbox now gives you Free Live TV with ads on iPhone, Android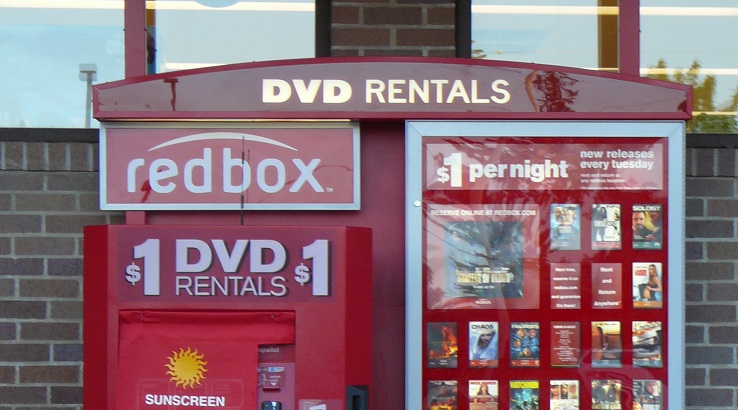 The video rental company is throwing its hat into the ad-supported streaming market.
The DVD rental box provider Redbox has announced the launch of a commercial-based, free streaming service. The service, which you can view without logging in from the Redbox website, shows free online programs like Food52, Journy and Pet Collective, with commercial TV representations including Family Feud and Unsolved Mysteries.
Redbox Free Live TV is currently available on the web and on iOS and Android devices. The company has suggested that it plans to expand into other devices, such as smart TVs, in the near future.
While it's offering a smaller programming slate than other free streaming platforms like Pluto TV or the Roku Channel, Redbox Free Live TV may turn out to be a backdoor for the struggling Redbox to change its business model. The once-ubiquitous kiosks are largely becoming passe in light of a growing streaming market. In December, for example, Redbox sunsetted its game rental business.
Redbox Free Live TV, however, may help pave the way for the company's video on-demand service. While the free service offers movies through curated channels — including Redbox Comedy, Redbox Rush and Filmrise — Redbox does promote its on-demand and in-box offerings before Redbox Free Live TV.
"Redbox is always exploring ways to bring more content and value to consumers. We've begun offering free live streaming movies and TV to a subset of consumers via our website and mobile app, with plans to roll it on more devices in the coming days and weeks," Redbox said in an official statement.
The challenge in giving away free TV
While Redbox is not new in the online market — Redbox On-Demand, for example, premiered in 2017 — it has yet to make an impact. This is despite ad-supported streaming services doing well in the market. The Roku Channel, for example, grew to 56 million viewers in 2019, despite being platform-limited. The Roku Channel benefits from its integration in the Roku operating software, which shows ads for the channel and promotes the channel's content through Roku's searches.
With Redbox Free Live TV dealing largely with older or out-of-syndication content, Redbox's newest service may have struggles finding a way to promote itself without an advertising framework. It is unclear if Redbox intends to expand its free offerings or announce advertising partnerships with other platforms, including the company's rental kiosks.