Finder is committed to editorial independence. While we receive compensation when you click links to partners, they do not influence our content.
Guide to drones for real estate agents
Invest in a drone to get sky-high interest on your listings.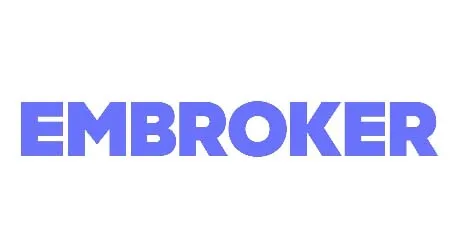 23 customizable policies
Instant coverage in under 10 mins
Personal advisors
Get quotes
Drones allow you to capture angles and features of properties that traditional photography can't — but they also put you at risk for liability in a way traditional photography doesn't.
Why should real estate agents consider using drones?
Drone photography and videography offers a number of advantages to real estate agents over traditional methods because it's:
Time-saving. Large properties can be covered in detail in a relatively short time using a drone with a camera.
Landscape-oriented. Drones can capture the layout of a home, yard or neighborhood in a way that traditional photography can't.
All-encompassing. Aerial photography from a drone allows a potential buyer to see a property in its entirety and in context with the surrounding area. For example, a drone shot can show how close a home is to a subway line, beach or downtown area.
Forward-thinking. Real estate agents who utilize new technology are seen as progressive, professional and ahead of the pack.
Social media-friendly. With buyers nowadays preferring to shop online first for real estate, the ability to show a property from every angle online is a definite draw card.
How to legally use drones for real estate
In order to legally fly a drone, also known as an unmanned aerial vehicle (UAV), you'll need to get a Remote Pilot Certificate from the FAA. While recreational pilots can use a drone without a license, if you intend to take any drone pictures for your real estate business you are not considered a recreational drone user and must become an FAA-certified drone pilot.
After getting certified, you'll also need to register your drone with the FAA before it takes its first flight.
What to consider before buying a drone
Drones can cost hundreds or thousands of dollars. Before making the investment, consider:
Image quality. While the features of the drone itself are important, don't forget to check the specs on the camera. A high-quality drone with a low-quality camera won't provide professional pictures.
Restrictions on flying. Drone operators are prohibited from flying at night — or at dawn or dusk when some of the best photographic opportunities present themselves. You'll likely want to use a combination of drone and traditional photography for the best photographs.
Cost. A drone is an expensive investment, especially if it's a good one. It'll also take time to master using a drone to capture good photographs. If you're unsure about whether it's for you, consider hiring a drone photographer to see how much the pictures help your business.
Drone insurance for real estate agents
If your drone malfunctions and crashes, injuring someone or damaging property, you could be held liable. You can also potentially be sued for invasion of privacy if you accidentally take pictures of a neighbor in their home — especially if you put the pictures up on your site not realizing there's someone in the background.
Drone insurance can be added on to your business insurance policy to protect you against any liability if something goes wrong with your new tool.
Compare business insurance companies
Bottom line
A drone can be an excellent tool to help you capture unique photos of a house — and the attention of new buyers. But it can also be one more liability you need to protect yourself against. Compare business insurance policies to find a company that can keep you safe from any flying mishaps.
FAQ
More guides on Finder