Rash of Credit Card Thefts Reflects Nationwide Escalation in Identity Theft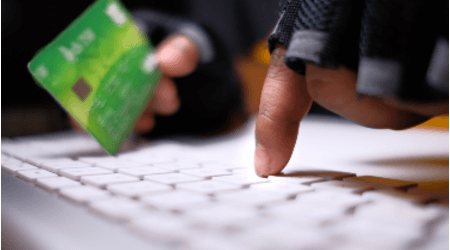 Despite a decrease in thefts, an increase in tactics and methods leads to more money stolen.
A growing number of Americans are awakening to the fact that they have joined the ranks of those victimized by credit card fraud. In Miami, for example, a fraud ring has emerged that pretends to be a bank representative.
As reported by CBS Miami on October 28, the scammer would call a target, pretending to be a bank representative. The fake representative asks if the target has made a withdrawal. After asking for the target's bank identification number, the scammer tells the target that a one-time verification code will be texted to them. The scammer asks for the code, and just like that, the scammer now has access to the target's bank account.
While the number of identity fraud victims has dropped from a record high of 16.7 million in 2017 to 14.4 million in 2018, the ways victims have been defrauded have drastically increased. Not only is credit card data targeted for theft, but also personal information like ZIP codes, personal identification numbers, birth dates, and account passwords. As the banks push forward in making their products more secure, fraudsters have matched the rate of escalation.
"Yes, the banks are getting more sophisticated in analytics, but at the same time, the criminals are inventive in their own right and are making fraud more difficult to detect," said Julie Conroy, research director with bank consultant Aite Group.
The Miami scammer exploited the fact that fraud alerts on credit card and bank transactions have increased. According to a poll by CreditCards.com, 4 out of 10 consumers have received a fraud alert on a legitimate transaction.
In another recent incident, a 19-year-old Maricopa County, Arizona, woman was arrested on allegations of credit card theft and fraudulent use. The woman, Daja Cooper, was a fast-food employee. Cooper allegedly admitted to stealing four credit cards, believed stolen while Cooper was working.
In South Boston, the Massachusetts State Police is asking for the public's help in identifying a man and woman that allegedly stole a credit card on October 20. The card has been used to tally up nearly $2,000 in fraudulent charges.
In Tulsa, the Tulsa Police Financial Crimes Unit is asking for help in the identification of an individual or group of individuals that are allegedly involved in the cloning of credit and debit cards. They have been using the clones to target ATMs around the Tulsa area.
These incidents, all reported within a single day, reflect a trend in which credit card fraud is becoming harder to avoid. According to data from Javelin Strategy & Research, victims' out-of-pocket fraud costs have more than doubled from 2016 to 2018 to $1.7 billion, while mobile phone takeovers have increased from 380,000 in 2017 to 679,000 in 2018.
What is Credit Card Fraud?
Credit card fraud is the most prevalent form of identity theft. Typically done unbeknownst to the victim, credit card fraud can be devastating. Not only can the revelation of the scam be psychologically traumatic, but the recuperation process to correct one's finances or compromised identity can be lengthy and tedious.
Credit card theft can take many forms. Besides the theft of the physical card, cloning of the card through stolen card data or telephone scams, credit card data can be stolen in innocuous ways. For example, if you connect to a free Wi-Fi spot and use your credit card to make an online purchase, it is possible for a scammer to steal not just your credit card information, but also your login details and possibly such critical personal information as your home address, phone number, and date of birth.
Another way that credit card data can be stolen is through the use of a portable magnetic reader — or "skimmer." These devices can be handheld or mountable. A scammer can install a skimmer on a credit card reader, such as on a gas pump or an ATM. As you swipe or dip your card, the skimmer captures your card's details. The scammer can then removed the device at a later time.
This data represents a commodity that can be sold, traded or used to break verification procedures, such as those used by banks to confirm customers' identities. With your name, Social Security number, and date of birth, for example, a scammer can report a lost card, request a new card, and have it sent to their address. Among those most at risk of identity theft are children and the elderly, which are most prone to Social Security number misuse and fraudulent account creation.
What to Do if You Are Victimized
The reality of credit card fraud is that most of us will fall victim to it. Be it large data thefts, such as Target's 2013 data breach and Experian's 2017 data leak, or a personal attack, the loss of your data typically happens outside of your control.
Despite this, there are ways you can minimize your risk:
Check your credit report and bank statements regularly and promptly report any irregularities.
Change your passwords and PINs regularly.
Consider purchasing a credit monitoring service or an identity theft protection package.
Check credit card scanners to ensure there are no foreign parts attached or that the equipment has not been tampered with;
Do not carry your Social Security card on you, and have only cards you intend to immediately use;
Check the name of the Wi-Fi network you connect to at hotspots. If you do not recognize the name of the network, do not use it.
Do not share PINs, passcodes, or credit card numbers on incoming calls. Instead, ask for a call back or take down the caller's name and extension to call back yourself.
Use your credit cards at trustworthy institutions only. When handing your card to a clerk, track your card and make sure it is scanned at the register only.
Shop only on secure websites whose URLs are preceded with the prefix "https://," indicating they have a valid security certificate.
If you are victimized, many resources are available to help. Contact your credit card provider; your bank, if applicable; and the credit bureaus to place a fraud alert on your account. You may also need to file a police report, depending on the severity of the theft.