Here are 6 Rae Dunn-inspired products we love and where to find a deal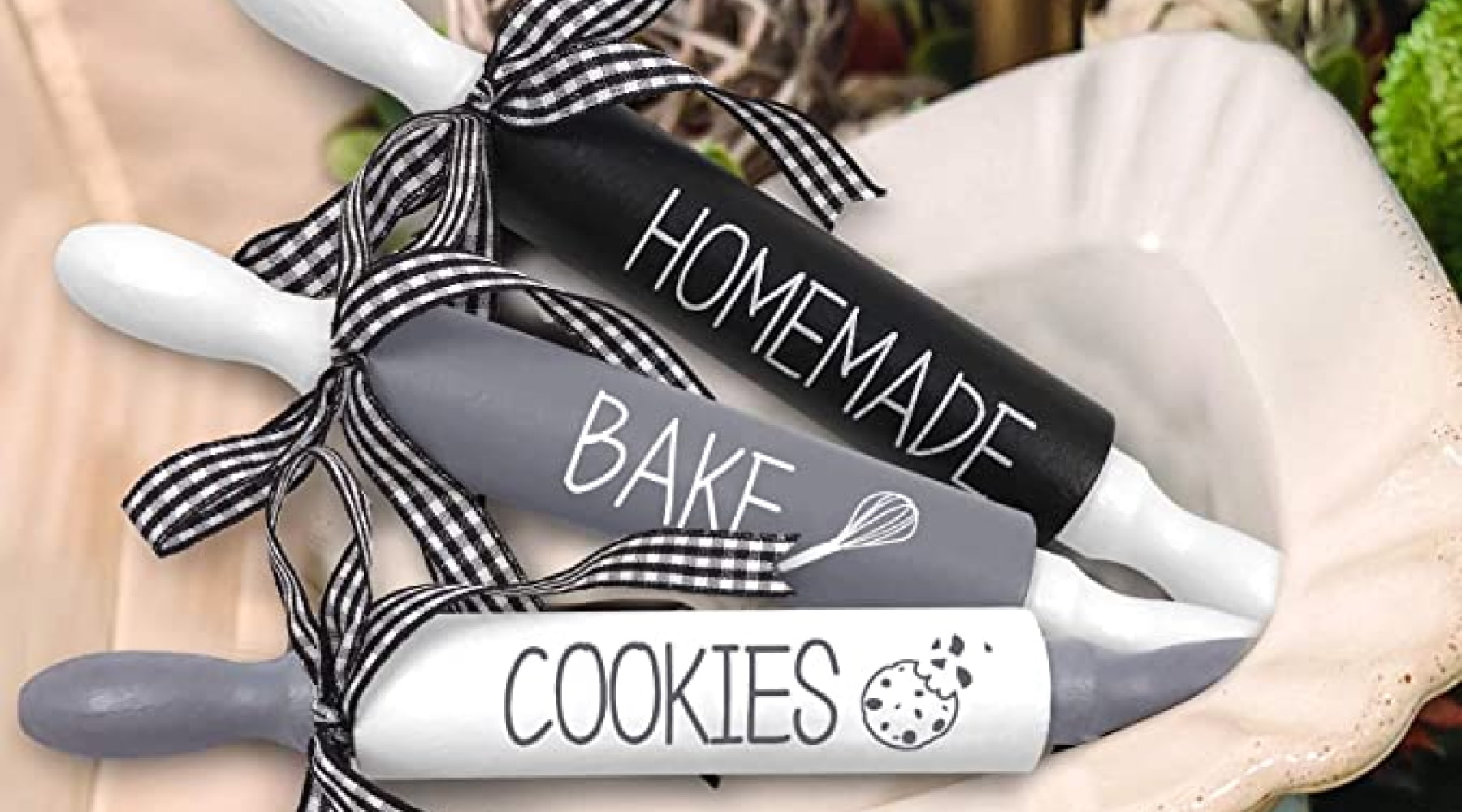 Discover similar designs on Bed, Bath & Beyond, Etsy and more.
Rae Dunn's playful ceramics are a hot-ticket item for homes — which can unfortunately make them hard to track down. If you're on the hunt for one of the artisan's creations but coming up short, we pulled together some Rae Dunn-inspired products that will brighten up your countertops.
5-piece stacking mug and rack set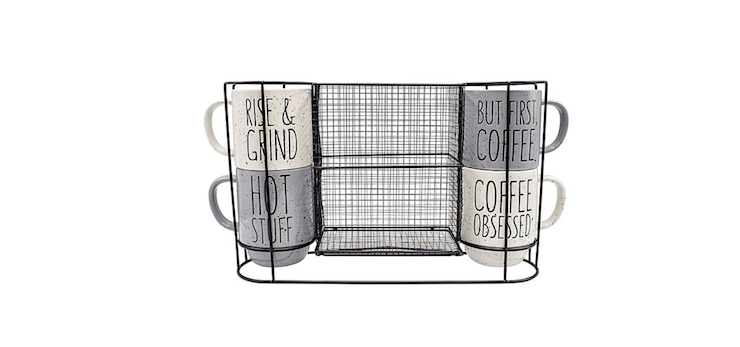 These cute stoneware mugs from Bed, Bath & Beyond come with a handy rack that makes storage a breeze. Snag the set for $14.99 or sign up to become a Beyond+ member and score 20% off.
Rae Dunn-inspired custom mug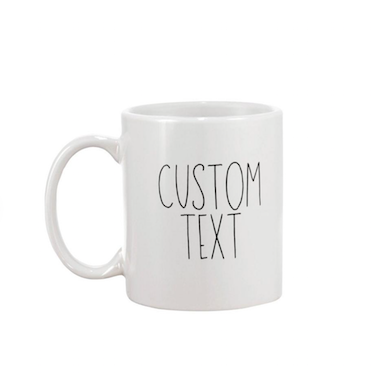 Etsy artisan AllFunCreations has designed this bestselling mug with customizable text. The font is a dead ringer for Rae Dunn, and the mug sells for a reasonable $12.99 (11 ounces) or $14.99 (15 ounces).
Lindgren It's Just Words Soup Bowl Set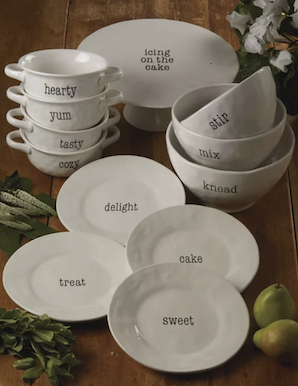 This soup bowl set gives off some major Rae Dunn vibes, with the words "hearty," "yum," "tasty" and "cozy" printed on the front. You can snag them from Wayfair, where they're currently on sale for $30.99.
Rae Dunn-inspired vinyl decals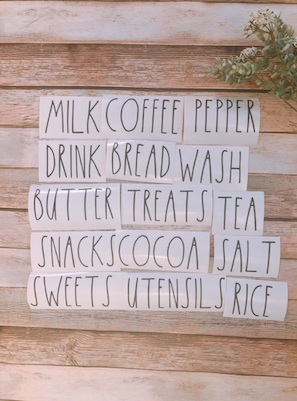 Don't want to invest in a whole new kitchen set? Buy these decals made by AbbyGegnerDesigns and place them on your everyday mugs to add a Rae Dunn-esque twist. The Etsy bestsellers are currently selling for $2.25+.
Red Vanilla Countryside Sugar & Creamer Set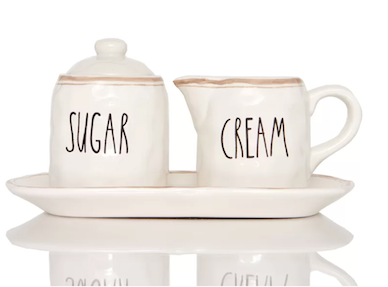 Add a touch of rustic charm to your kitchen with this adorable sugar and creamer set. The lettering looks super similar to a Rae Dunn design, and the price tag will make you doubly happy — it's on sale right now for $24.99.
Mini Rolling Pins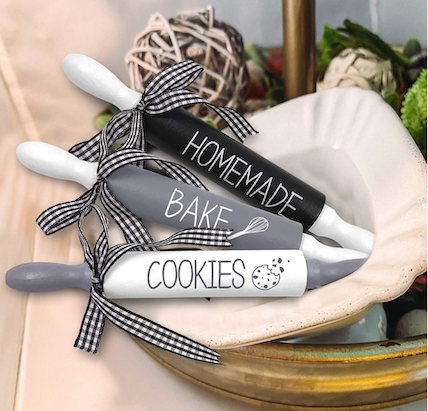 Add an extra kick of fun to the baking process with these quaint mini rolling pins from Huray Rayho Party Store. They're $16.99 on Amazon and embody Rae Dunn's playful look.
Looking for the real thing?
A few online retailers carry selections of Rae Dunn products. Amazon returns more than 2,000 product results for the popular designer on its site, while Wayfair returns more than 1,500 products that match. Meanwhile, Walmart.com has a curated section specifically dedicated to the brand. If you're looking for something in particular, those may be a better bet, and you might still be able to score some savings in the way of free shipping, sitewide sales or coupon codes.
Photo: Supplied