Finder may earn compensation from partners, but editorial opinions are our own.

Advertiser Disclosure
QuickerCash short-term loans review
This connection service is unusually transparent about costs — but not its partners.
This connection service is unusually transparent about the costs and risks of the loans available through its partners. But rates run as high as 1,386% APR and it asks for a lot of sensitive information without disclosing which lenders will see it.
Varies by lender
Turnaround time
Details
| | |
| --- | --- |
| Product Name | QuickerCash short-term loans |
| Min. Amount | $200 |
| Max. Amount | $5,000 |
| Loan Term | Varies by lender |
| Turnaround Time | Varies by lender |
| Requirements | US resident, 18 or older, stable source of income |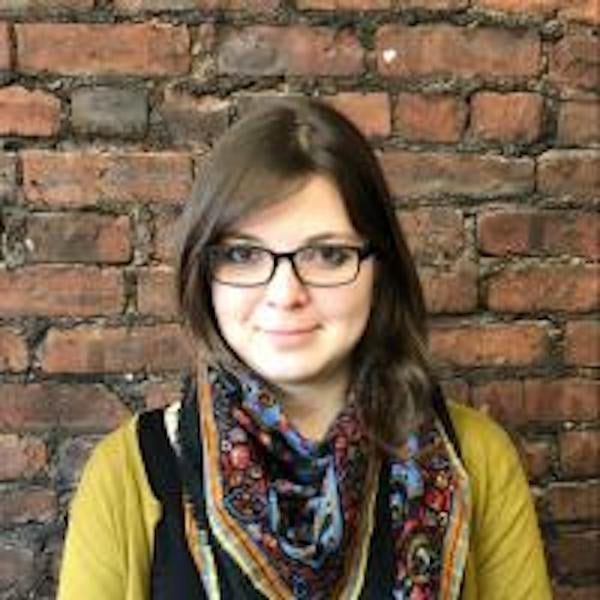 Review by
anna.serio@finder.com
---
Anna Serio is a trusted lending expert and certified Commercial Loan Officer who's published more than 1,000 articles on Finder to help Americans strengthen their financial literacy. A former editor of a newspaper in Beirut, Anna writes about personal, student, business and car loans. Today, digital publications like Business Insider, CNBC and the Simple Dollar feature her professional commentary, and she earned an Expert Contributor in Finance badge from review site Best Company in 2020.
Expert review
QuickerCash is an online service that connects borrowers with lenders that offer personal loans, installment loans and payday loans. It's one of the most transparent connection services in the short-term loan area — but that doesn't mean it's a good fit for everyone.
While you can find rates as low as 4.99% on its personal loans, rates still can reach 450% on its least-expensive product. Get a cash advance and rates can run as high as 1,386% APR.
It also asks for sensitive information like your Social Security number and bank account details when you apply — before you fully know where that information is going. But it might still a better choice than providers that don't disclose the costs upfront.
What is QuickerCash?
QuickerCash is a short-term loan connection service. It offers personal loans, installment loans and cash advances — otherwise known as payday loans. It's designed to offer fast financing if you have bad credit and don't have the time to apply for a less-expensive option like a payday alternative loan from a credit union.
The cost of loans available through QuickerCash vary depending on on the type of financing:
Cash advance rates: 200% to 1,386% APR
Installment loan rates: 6.63% to 824% APR
Personal loan rates: 4.99% to 450%
You can borrow between $200 and $5,000 with terms that vary depending on the lender. Installment and personal loans are repaid over several months while cash advances are typically due within 30 days. Loans rates, terms and availability also vary depending on your state.
Is it safe to apply for a loan through QuickerCash?
QuickerCash uses industry-standard encryption to protect its website. But it's a connection service, which is generally riskier than a direct lender from a privacy perspective. Connection services have to share your personally-identifiable information with its partners to help find you a lender. Since QuickerCash doesn't readily disclose its partners, it's hard to know who is seeing your information and what their privacy policies are.
You also need to enter the last four digits of your Social Security number to get through to the first page of the application. This means you won't be able to see the restrictions, rates and terms available in your state without entering some personal information. If security is a top concern, consider going with a direct lender instead.
See other short-term loan providers
Compare even more options before you sign up with QuickerCash.
QuickerCash reviews and complaints
QuickerCash doesn't have any online reviews — at least not QuickerCash.app. Most reviews on the Better Business Bureau and Trustpilot are about QuickerCash.com, which appears to be a different company — another connection service that works with payday lenders.
Customer reviews of connection services can be misleading, since they aren't directly offering the loan. Read reviews of the lender you get connected with before signing up to make sure it's a good deal.
Am I eligible?
You must meet the following requirements to qualify for a loan with one of QuickerCash's partner lenders:
US resident
Over 18
Regular source of income
Not a resident of New York
Even if you don't live in New York, the payday loan laws where you live can affect your options. Lenders might also have additional requirements, like having an active checking or savings account.
How do I get started?
You can get started by filing out a quick form online. Follow these steps:
Click the green Go to site button in this page or visit QuickerCash.app's website.
Enter your email, select the loan amount range you need and enter the last four digits of your Social Security number (SSN). Hit Get started.
Fill out the form with your personal information. Read the disclosures and hit Next step.
Enter each required section, tapping Next step once completed.
Fill out your bank account information, state-issued ID number, credit score range and full SSN. Hit Request cash.
After you submit the form, QuickerCash should show the options available to you.
What documents do I need to apply?
That depends on your lender you get connected with. Most ask to see the past three months of bank statements or pay stubs to verify your income. And all are required to verify your identity with a state-issued ID.
However, you will need to provide your bank account and routing number, state ID number and full SSN before you get connected with a lender.
I got connected with a lender. Now what?
Review all of your options and read reviews — customer and otherwise — of the lenders you're connected with before making a decision. After you decide to apply with a lender, follow the directions to submit any additional information or documents to complete your application.
Read the contract before signing to make sure you understand the costs, repayment terms and any late or renewal fees. Cash advances are usually due in one lump sum within 30 days. Installment and personal loans typically have terms of at least three months.
Compare other options by reading our guide to the best short-term loans.
Frequently asked questions