Finder is committed to editorial independence. While we receive compensation when you click links to partners, they do not influence our opinions or reviews. Learn how we make money.
PurePoint Financial Online Savings account review
Enjoy up to 0.8% APY and no monthly fees with this online account.
finder.com's rating: 3.4 / 5.0
★★★★★
You've decided to invest in your future by opening a savings account. The problem: Not all savings accounts are created equal. With varying interest rates and APYs, initial deposit requirements and maintenance fees, it's hard to know which account fits your individual saving needs.
PurePoint Financial offers one of the highest APYs out there, but you need a minimum of $10,000 to open an account.
$10,000
Minimum deposit to open
Expert review
Review by
shannon.terrell@finder.com
---
Shannon Terrell is a writer for Finder who studied communications and English literature at the University of Toronto. On any given day, you can find her researching everything from equine financing and business loans to student debt refinancing and how to start a trust. She loves hot coffee, the smell of fresh books and discovering new ways to save her pennies.
Expert review
The PurePoint Financial Savings account is best for those looking to earn more on their savings. You'll get a competitive 0.8% APY and access to savings professionals to guide your banking experience.
If you're able to meet the initial $10,000 deposit requirements and are looking for in-person assistance to guide your goals, this account could be a solid choice for your savings.
What are the benefits of a savings account with PurePoint Financial?
Opening an online savings account with PurePoint Financial has several advantages:
Up to 0.8% APY.

On balances of $10,000 or more, receive a competitive 0.8% APY. Once your balance drops below that amount, your APY drops to 0.25%.

No account fees. This account comes with no maintenance fees.
Daily compounded interest. Interest on your savings is compounded daily and credited monthly.
PurePoint Financial Centers. Even though it's an online bank, PurePoint offers in-person consultations with savings professionals for question or to set savings goals.
What's the difference between an interest rate and an APY?
Your interest rate is the simple interest you're paid on an account or an investment over a year. For example, if you've invested $1,000 into an account that comes with 1% interest, you'll have earned $10 on that investment at the end of a year.
The annual percentage yield is a bit trickier. An APY is an effective annual rate of return that takes into account the effect of compounding interest over a year. In short, it's the interest rate compounded monthly over the year. Learn more about savings accounts.
What should I look out for?
The PurePoint Financial savings account offers smart ways to save, but keep a few factors in mind before you apply:
Minimum deposit. Opening a savings account with PurePoint Financial requires a $10,000 minimum deposit.
Tiered interest rates.

To earn the highest 0.8% APY, you must maintain a minimum balance of $10,000 — otherwise, your savings accrue only 0.25%.

Limited monthly transactions. You can make up to six transactions from your account monthly before you pay a $10 fee or even have your account closed.
No ATM access. You're limited to electronic transactions and wire transfers only.
If you're looking for an account with a lower opening deposit, you'll want to keep looking. As always, compare your options when choosing a savings account.
Case study: Liza's experience – May 2019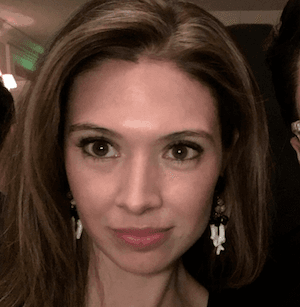 Liza Schneider
Client Services
About two years ago, I started to notice ads all over New York City for a bank I'd never heard of called PurePoint Financial, offering CDs at high interest rates. Having been a client of Capital One 360 for years, I was interested in finding a savings product that would deliver higher returns than a standard savings account. I checked out PurePoint and ultimately made the move.
The signup process was straightforward. Everything was online. I created an account and transferred the funds.
Initially, I opted for a 12-month CD with a relatively small deposit. But this year I renewed the CD at 18 months, taking advantage of a higher interest rate of 2.69% while tripling the deposit on the CD. I never received a phone call from the bank for the 12-month CD, but I did have to answer a series of questions — What do you do for a living? What will you use these funds for? — to a live person on the phone once I increased the CD amount.
As a side note, I am so pleased with PurePoint's interest rates, I convinced my husband to transfer all of our savings into a PurePoint savings account at 0.8% currently. The only negative is that PurePoint has no mobile app. But because we don't touch these funds often, unlike a checking account, the lack of a mobile app isn't an issue for us.
Compare with other savings accounts
How do I open an account?
Go to PurePoint Financial's website and click Open Account.
Select an account type, an initial opening deposit and tell PurePoint what you're saving for. Click Next.
Enter your full name, email address, phone number, date of birth and Social Security number. Click Next.
Enter your home address, the name of your employer and your primary source of income. Click Next.
Review your submitted information and make any necessary changes. Click Next. Review PurePoint Financial's Terms and Conditions. Finally, click I Agree.
Next, you'll be asked to fund your savings account with an external account. Select your funding amount and enter the account details of your external account. After your information is confirmed, you'll be provided with your savings account number to sign up for online banking.
Eligibility
Be a US citizen.
Be at least 18 years old.
Have a valid Social Security number or taxpayer ID.
Have a physical US address.
Have a bank account and routing number.
Have at least a $10,000 deposit ready.
Required information
Social Security number.
Home address.
Email address.
Bank account and routing number.
How do I deposit or withdraw my money?
Even though the PurePoint high-yield savings account is an online-only account, there are still a number of ways to transfer funds:
Online deposit.

You can transfer funds electronically to and from an externally linked bank account up to six times monthly.

Wire transfer.

Set up a domestic wire transfer for a $25 fee.

Mail a check.

Write a check payable to yourself from an external bank account and mail it to PurePoint Financial, PO Box 870, Glendale, CA 91209.

Mobile deposit.

Sign in to PurePoint's online banking platform to complete a mobile check deposit from your mobile device.
How can I get in touch with customer service?
You can contact PurePoint's customer service team in three different ways:
Phone. Call PurePoint toll-free at 855-488-7873, Monday to Friday, 8 a.m. to 9 p.m., ET.
Email. Fill out a secure online form from your online banking account on PurePoint Financial's site.
In person. If you live in Florida, Illinois, New York or Texas, you can visit a PurePoint Financial Center to speak with a customer service rep in person during business hours.
Frequently asked questions
Savings account ratings
★★★★★ — Excellent
★★★★★ — Good
★★★★★ — Average
★★★★★ — Subpar
★★★★★ — Poor
We analyze top savings accounts and rate them one to five stars based on factors that are most important to you. These factors include: interest rates, monthly fees, minimum deposits, customer service and account features.