Finder is committed to editorial independence. While we receive compensation when you click links to partners, they do not influence our opinions or reviews. Learn how we make money.
Progressive car insurance claims
With a focus on convenience and efficiency, this major insurer allows for claims online.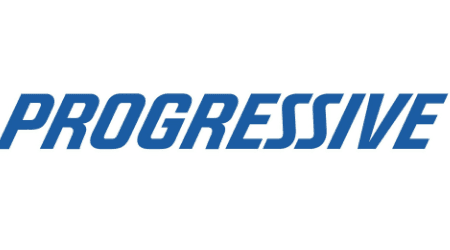 Progressive makes it convenient to file claims from the comfort of your own home by phone, online or through its mobile app.
How do I make a claim with Progressive?
Progressive makes it easy to make a claim however you'd like.
By phone. Call 800-776-4737 to answer initial questions and provide details about your incident.
Online. Report the details of your incident online 24/7 with the ability to track the progress of your claim.
Mobile app. Easily and quickly report the details of your incident, submit photos and track your claim from your phone.
What information do I need to make a claim with Progressive?
Regardless of how you choose to file your claim, you'll need to submit:
The type of claim you're filing — accident, theft, weather, glass and more.
Details about your incident, including the date and location.
Driver, vehicle and insurance information for all parties involved.
What should I expect with the Progressive claims process?
Progressive works to streamline the claims process in three easy steps:
File your claim. After you file your claim, a representative contacts you within a business day to explain next steps and set up a vehicle inspection. Monitor your claim and upload supporting documentation from your online account, through the mobile app or by emailing to your rep.
Repair your car. Progressive can help you arrange repairs, towing and a rental car, if needed. Whether you choose your own repair shop or one in Progressive's network, a rep schedules your appointment when you file your claim. Repairs through network shops are guaranteed for as long as you lease or own the car.
Wait for resolution from Progressive. Your rep monitors your claim and contacts you with questions, changes or major updates.
What happens after I make a claim with Progressive?
Will my rates go up? Not necessarily for minor or first claims. Filing frequent claims may increase your rates or the chance of Progressive canceling your policy at the end of your term.
Does Progressive let me choose my repairer? Yes. But if you choose a repairer from Progressive's network of authorized facilities, you're protected by guaranteed repairs for as long as you own or lease the vehicle.
How long do claims typically take to process? Most auto insurance claims take one to two weeks to resolve. Though Progressive says that it minimizes repair times to get the job done up to two days faster than its competitors.

My claim with Progressive was denied. What can I do next?
If your claim is denied or you feel it was handled unfairly, you can appeal the decision.
Progressive doesn't offer information on how to appeal directly, but with most insurers you:
Call a rep to explain your situation. Call 800-776-4737 to speak with a claims representative. Explain why you think your claim was handled unfairly and what you'd like them to do. If the rep can't resolve your dispute, ask for a supervisor.
Send an appeal letter. If speaking to a representative or supervisor doesn't work, send a letter of appeal that includes your policy number, incident details and the names of everyone you spoke with. Avoid sending original copies, and consider delivery confirmation so that you have proof your letter was received.
Contact your state insurance regulator. If your situation isn't resolved to your satisfaction, you may want to contact your state insurance regulator. Provide supporting documentation — including an appraisal from a third party that shows why your claim was handled unfairly.
File a lawsuit. If all else fails, you have the option of filing a lawsuit against your provider. Keep in mind that lawsuits are expensive and time consuming with no guarantee you'll win.
Get the cheapest quotes
Compare car insurance companies near you.
Your information is secure.
Bottom line
Filing a car insurance claim can be stressful, especially if you rely on your vehicle for everyday life. Progressive offers three easy ways to start the claims process, potentially getting you back on the road up to two days earlier than competitors.
Still, Progressive isn't the only game in town. To get the best rates and benefits you're eligible for, compare your options to find a provider that meets your needs when it comes to claims process, customer support and more.
Frequently asked questions about Progressive claims