Princeton, Harvard and Yale top US News' 2018 college rankings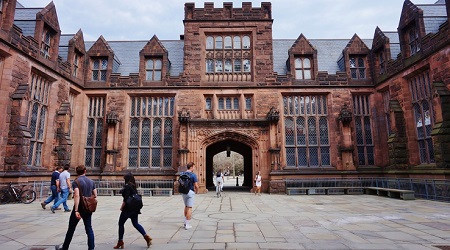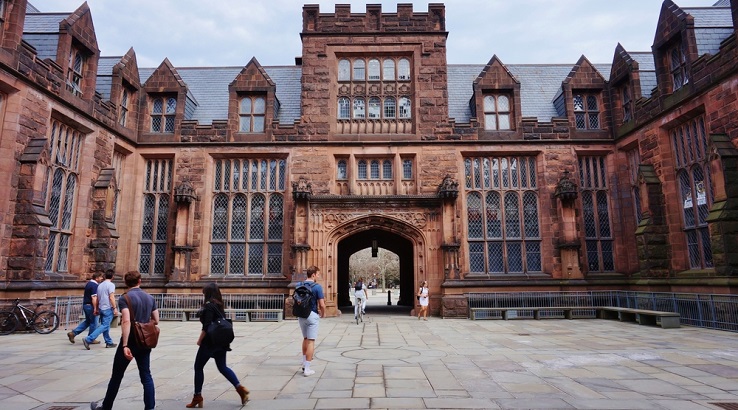 The New Jersey-based Ivy League school keeps its lead.
America's fourth-oldest institution of higher education, Princeton University, has again bested Massachusetts' Harvard University as the superior college in the United States for 2018, according to the latest statistics.
US News & World Report's 2018 Best College rankings listed the highly decorated New Jersey institution as the country's number one national university, maintaining its dominant position for seven years in a row.
Harvard took second place, while Connecticut's Yale University and the University of Chicago tied for third.
The rankings revealed three schools held fifth place this year; New York's Columbia University, California's Stanford University and Massachusetts' Institute of Technology (MIT), up from seventh on last year's list.
The annual rankings are often a point of contention among students, faculties and critics. US News evaluates schools on up to 15 indicators of excellence, such as class size, standardized test scores of incoming students and average graduation rate. Predicted six-year graduation rates are also analyzed as part of the methodology.
Considering there are typically only minor changes in annual methodology, US News & World Report's national university rankings tend to generate similar results each year, particularly among leading institutions.
The rankings also rate National Liberal Arts Colleges across America. Massachusetts' Williams College and Amherst College took out first and second place, respectively, while Bowdoin College in Maine tied for third position with Swarthmore College in Pennsylvania and Massachusetts' Wellesley College.
California's Harvey Mudd College jumped nine places, after tying for 21st place last year, to equal 12th in 2018.
UC-Berkley has held pole position among US public universities on the rankings for the last 20 years. However, the University of California, Los Angeles (UCLA) tied with its fellow Californian institution in this year's series.
Just last year, UCLA reported it had received more than 100,000 applications for freshman admission.
Findings from the latest global university rankings reveal California's Institute of Technology dropped a spot, for the second consecutive year, to finish in third place, behind two popular UK institutions.
Despite the perception that higher education at public, state-run institutions is often cheaper, research has found a number of public universities across the United States charge formidable fees for out-of-state students.
Leading US News & World Report 2018 college rankings
| National Universities | Liberal Arts Colleges | Public National Universities |
| --- | --- | --- |
| 1. Princeton University | 1. Williams College | 1. University of California – Berkley |
| 2. Harvard University | 2. Amherst Colleges | 1. University of California – Los Angeles |
| 3. Yale University | 3. Bowdoin College | 3. University of Virginia |
| 3. University of Chicago | 3. Swarthmore College | 4. University of Michigan – Ann Arbor |
| 5. Columbia University | 3. Wellesley College | 5. University of North Carolina – Chapel Hill |
| 5. Massachusetts Institute of Technology | | |
| 5. Stanford University | | |
Attending college and university, both public and private, can be a costly undertaking for the average student. To pay off thousands of dollars in tuition fees each year, many studying Americans take on student loans.
However, research has revealed that many students and post-graduates are struggling financially, taking on multiple jobs and overall, are less satisfied with the lifetime financial benefits of obtaining a degree.
Picture: Shutterstock