PrettyLittleThing's new collection is so Coachella ready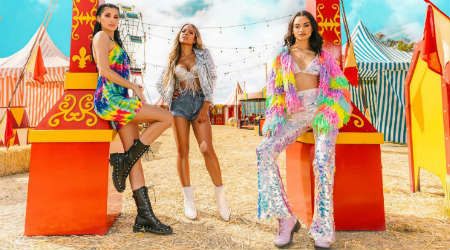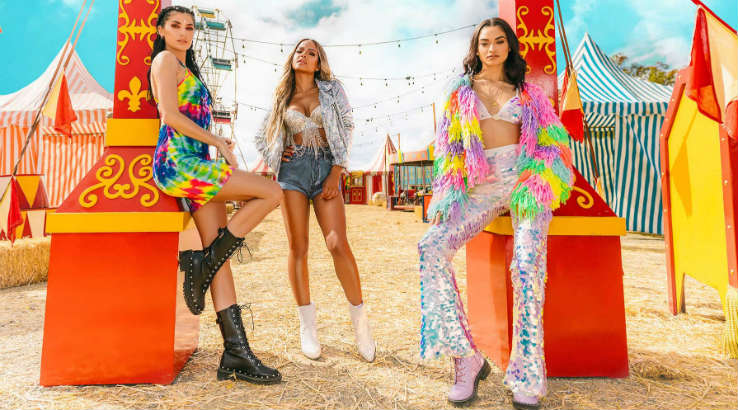 Packing your bags for festival season? You won't want to miss this new collection from PrettyLittleThing.
Festival season is upon us, with Coachella kicking off this weekend. Attendees at festivals like Coachella put on as much of a show as the performers do, with some spending months planning that perfect festival look.
Fashion is a big deal at events like these — and usually, the more extra your outfit, the better. PrettyLittleThing is encouraging us to be even more over the top this year with its new carnival-inspired looks from its Disco Carnival collection. We think these bold and whimsical pieces would play just perfectly with the Too Faced Life's a Festival collection.
So this festival season, whether you're headed down to your local amphitheater or starting a road trip to Coachella, be brave and allow yourself the freedom to dress a little extra crazy. It's okay to err on the side of gaudy if everyone else is too, right? So let's get into it and let loose with some of our favorite new looks from PrettyLittleThing.
Sequins, everywhere
There is no shortage of shine in this collection. Although there's lots of great sequined pieces, this is one of my personal favorites because of its totally-extra faux fur hood. Maybe not the most practical warm weather fashion choice, but it definitely makes a statement.
Rainbow. Shag.
You'll probably never wear this outside of a festival, so you'll have to be committed to making a dramatic appearance. It'll be easy to get attention in this colorful and eccentric piece. It's bold and fun to wear, and you'll definitely look original.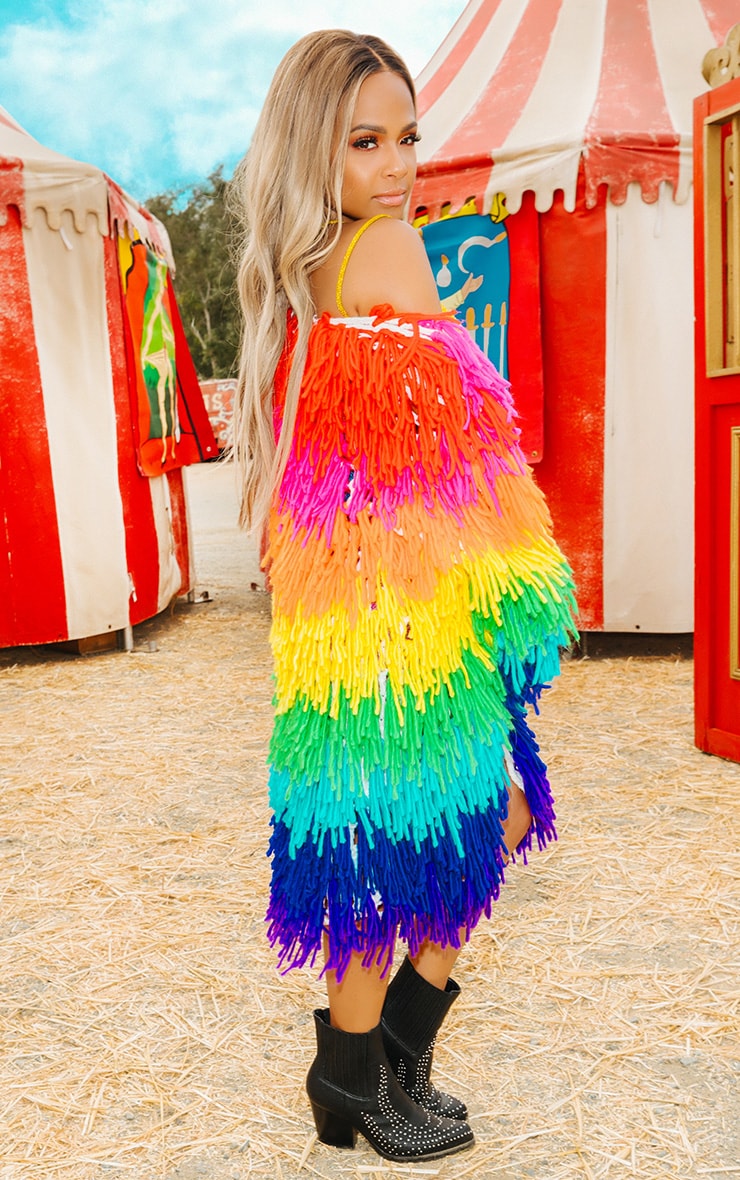 Fluff it up
I can't decide if this outfit makes her look more like a baby angel or a baby kitten, but either way, I'm into it. The model isn't looking fluffy at all in this provocative yet soft hot pants and bralette set from the Disco Carnival collection.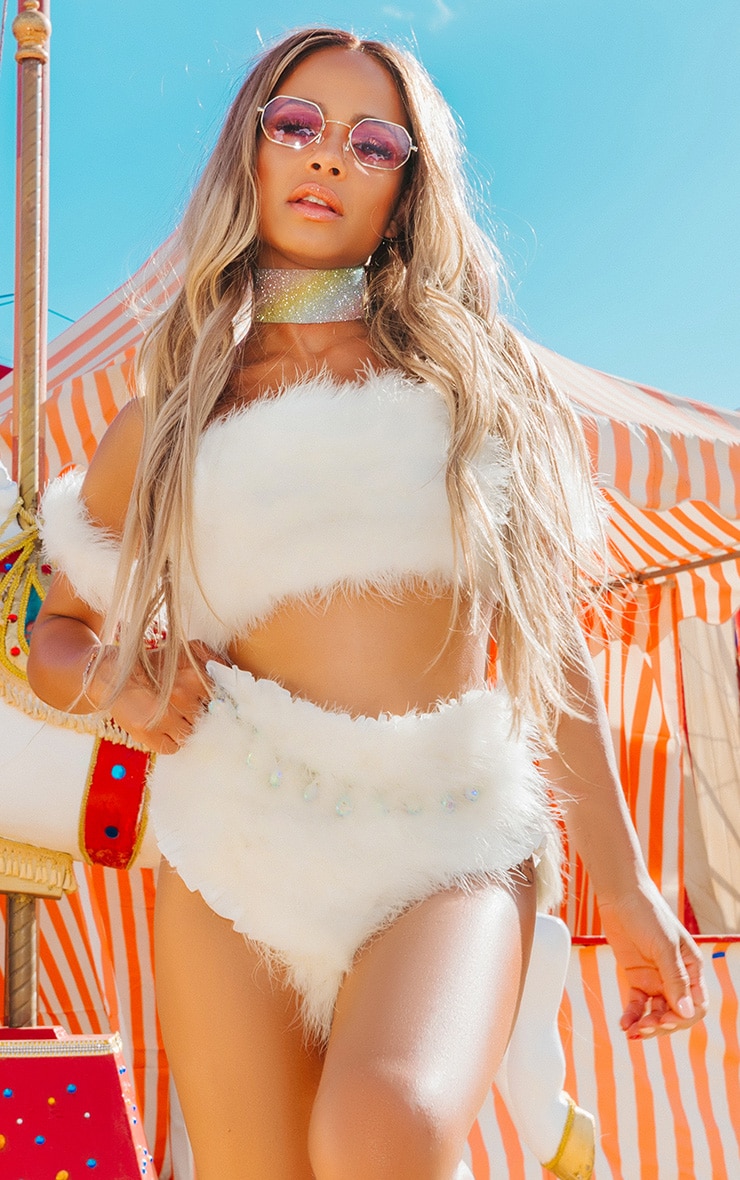 Go laid-back
If these looks seem a little over-the-top for your style, sometimes you can make less more. This tie-dyed mini dress is sexy, fun and festival-ready, and you'll still feel like you could duck into a local bar, too. I love how it looks paired with some chic grunge ankle boots.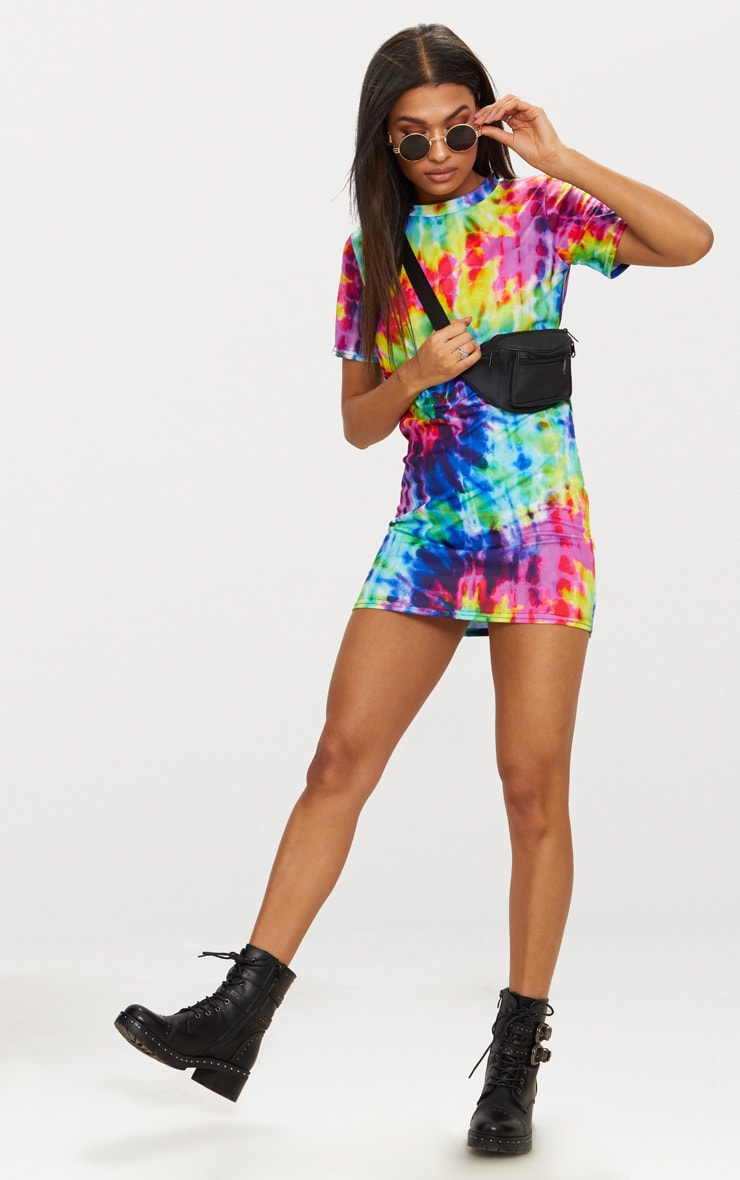 Classic high-waisted shorts
As bold as the new PLT collection is, it still respects festival classics like high-waisted shorts. How can you ever really say goodbye to your first love, especially when they're the perfect best friend for your favorite bralette? Plus, a sexy red color is the perfect way to catch a new lover's eye.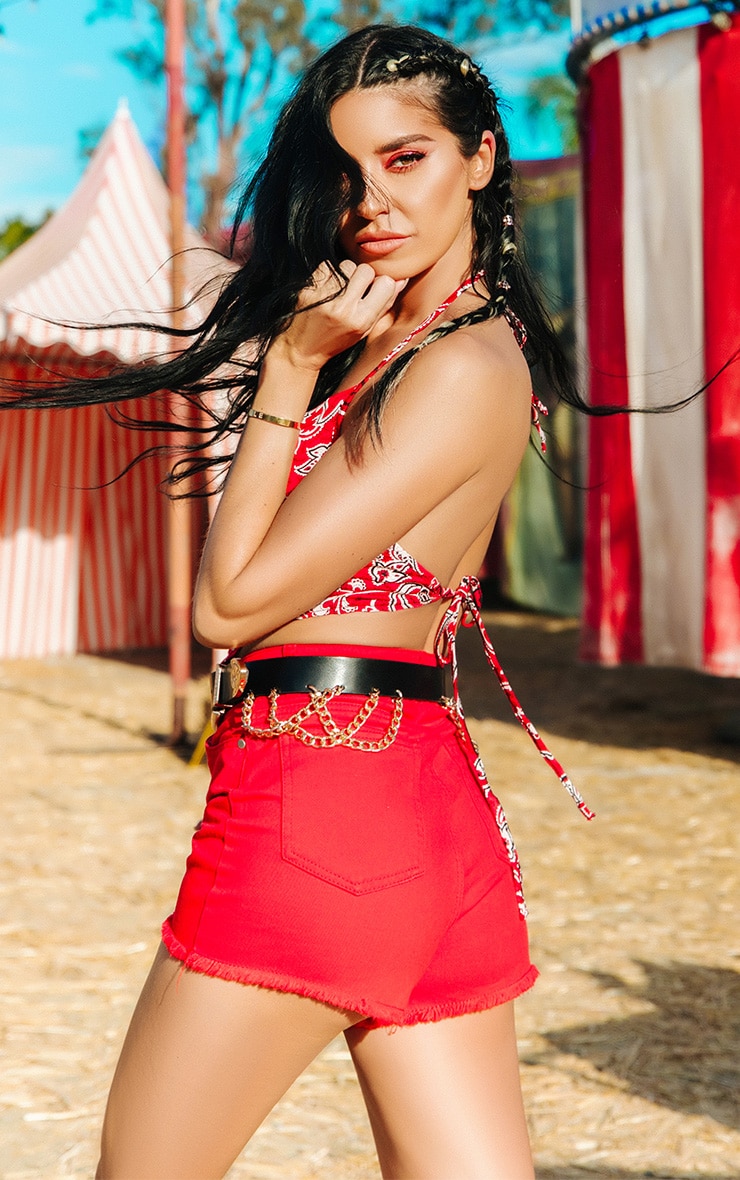 If you're going to Coachella this weekend, no matter what you're wearing, have a great time! Don't forget to drink lots of water, wear sunscreen and enjoy the beautiful weather.
Pictures: PrettyLittleThing