How to prepare your student loan ahead of big changes to federal servicers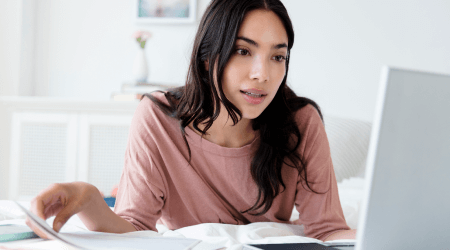 Protect yourself from potential errors before you make the switch over the coming year.
For most borrowers, the company that services your student loan may be changing as soon as this December, and given the fact that student loan payments may begin again in January 2021, the transition is likely to be clouded in confusion.
To avoid potential problems, start preparing now — and keep on top of your email to learn more about the switch.
What are the new servicers?
On June 24th, the Department of Education announced it had signed contracts with five new servicers as part of a major overhaul to the federal loan program. These are the five companies that will soon take over servicing:
Edfinancial Services
F.H. Cann & Associates
Maximus Federal
Missouri Higher Education Loan Authority (MOHELA)
Trellis Company
The new contracts also contain revised standards that hold these servicers to a higher standard of customer service than was previously required.
When do the current servicer contracts end?
Technically, the current contracts for federal servicers end on December 14, 2020. However, you will have the chance to keep working with your servicer until either December 2021 or March 2022 — although details on how to postpone the switch aren't yet available.
Servicer contracts ending December 2021
FedLoan Servicing (PHEAA)
Great Lakes
Navient
Nelnet
Servicer contracts ending March 2022
CornerStone
Granite State – GSMR
HESC/Edfinancial
MOHELA
OSLA Servicing
What should I do before my servicer changes?
Bureaucratic mistakes happen. Even if you're on top of the switch, there may be errors on your servicer's end that could impact your payment history and credit. So as you get ready to work with your new student loan servicer, keep these tips in mind:
Save copies of your payment records
Your current servicer should allow you to download a record of your payments from your online account. Save a digital copy somewhere safe and print out another as extra precaution as soon as possible. This will help you prove your history of payments — which may be useful if you run into any problems transferring your payment record to your new servicer. If there is any inaccurate information listed, your payment records will provide proof that can help fix the problem.
Because banks and other financial institutions don't always retain long-term records, preparing now may be critical in years to come if you ever need to correct or dispute your payment history.
Save copies of emails, letters and notices
Keeping both digital and physical of the correspondence between you and your lender may help you prove you were on an income-driven repayment plan or qualified for forbearance. Because servicers rarely transfer records of the notices and letters sent to you, keep your own copies. No piece of paperwork is too small, especially if your old servicer has already deleted its history of your records. If there is ever anything you need to dispute, your emails, letters and official notices will help support your case.
Review your account every month
When you transition to your new servicer, don't trust that everything will go smoothly. Check your account at least once a month to confirm that your payment went through and that you've done everything on your end. This will help avoid missing payment deadlines and accruing fees. You may also want to confirm that your payments have processed through your bank and been received by your lender during the first few months after you switch.
Automatic payments will also need to be set up with your new servicer, so get the process started as soon as possible if you want to take advantage of APR discounts. And if there are any problems with automatic or manual payments, frequently reviewing your account should make it easier to correct mistakes.
Keep an eye on your credit report
Reporting errors aren't an uncommon occurrence when you switch servicers. Even if you've made consistent on-time payments, your new or old servicer could report you as delinquent or as having missed a payment. You have a right to dispute any incorrect information on your credit report, so monitor it regularly during and after the transfer. While you only get one free credit report from each of the three main credit reporting bureaus a year, you can use other services — or purchase a copy of your credit report — to ensure nothing has been misreported.
Consider refinancing with a private lender
A private lender won't solve all your problems. In fact, you will lose out on some important federal benefits if you refinance with a private lender. But for borrowers with job security and good credit, refinancing can help you avoid potential problems during the transition between servicers. While you will still need to keep payment records and an eye on your new account, you may be able to take advantage of low interest rates offered by private lenders if you choose to switch servicers.
And if you find that your new federal servicer isn't working for you, refinancing offers the opportunity to control the lender you work with.
Photo: Getty Images