Preapplications open for NY recovery business loan — here's what you need to know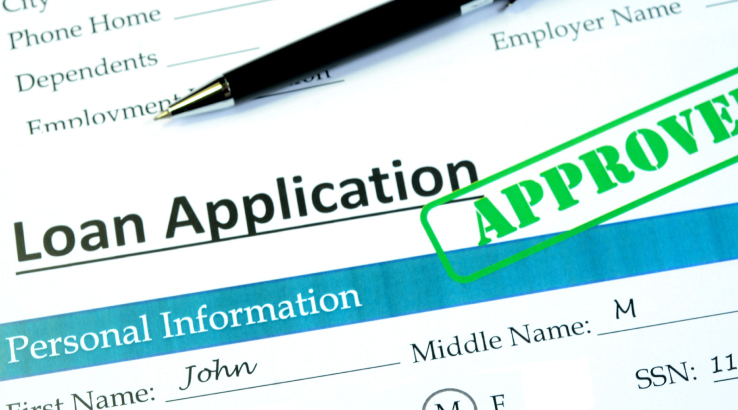 This federal loan alternative offers up to $100,000 to businesses, nonprofits and landlords as the state reopens.
The SBA no longer offers grants with its disaster loans
The Small Business Administration (SBA) has stopped offering advances up to $10,000 to disaster loan applicants, which this article mentions as an NYFLF alternative. But it still offers low-interest loans to businesses impacted by the coronavirus.
New York State Tuesday started accepting preapplications for the New York Forward Loan Fund (NYFLF). NYFLF is a new $100 million loan program to help with the cost of reopening as the state starts to allow nonessential businesses to restart operations.
How it works
Businesses can apply for three months of average monthly revenue in 2019 or during the first quarter of 2020 — up to $100,000. Rates are 3% for small businesses and landlords, and 2% for nonprofits. Businesses have five years to pay it back, with interest-only repayments during the first 12 months.
It's meant as an alternative to the federal Paycheck Protection Program (PPP) or Economic Injury Disaster Loan and Grant program (EIDL). It doesn't come with the option for forgiveness or a grant — and loan amounts are much lower.
But it might be able to cover more costs. NYFLF is meant to help cover working capital or costs that businesses need to cover to stay compliant with the state's guidelines. For example, a restaurant could use this loan to restock inventory and expand dining areas in restaurants to keep customers six feet apart.
While the loan is funded by New York state, several Community Financial Development Institutions (CDFIs) will begin processing the applications starting June 1, 2020. Participating CDFIs include Accion East, Community Preservation Corporation, National Development Council, Pursuit and TruFund Financial Services.
Who can qualify?
NYFLF offers funding to small businesses with no more than 20 full-time employees or the equivalent and that make a gross revenue of no more than $3 million per year.
It also offers funding to nonprofits and landlords that have experienced a loss in revenue due to the coronavirus outbreak. Nonprofits must have a gross operating budget of less than $3 million per year and provide direct services.
Landlords must own residential buildings with 50 units or less. The state will give priority to those who serve low- or middle-income tenants.
And applicants can't qualify if they've received a loan through the PPP or EIDL.
Funds are also available by region. New York City businesses, nonprofits and landlords will receive 30% of NYFLF loans. Long Island will receive 18%, the Hudson Valley will receive 12% and the Western New York region will receive 8% of funds. Other regions will receive 4% of available loans each.
How businesses can pre-apply
Once your region starts to reopen, you can pre-apply by filling out a form on the New York State website.
Applicants need to enter basic information about your business, how much you want to borrow and how you plan on using the funds. You also need to provide contact information for all business owners with at least a 20% stake in the company.
After you fill out the pre-application, a participating CDFI will follow up with you to ask for more information about your business, funding needs and documents. It'll also conduct a credit check on business owners — though there are no hard credit score requirements.
Unlike other similar programs, the NYFLF is available on a rolling basis, as industries and regions reopen — so you don't need to get your application in right away. If your area hasn't reopened, New York State suggests you prepare your application and submit it as soon as it reopens.
Financing the reopening
The NYFLF is part of New York Forward, New York State's reopening plan for nonessential businesses — which is why it's processing applications based on when your region and industry reopens.
The plan will be rolled out in several phases, starting with specific regions and industries. The state plans on rolling out each phase based on data related to coronavirus cases in each region.
The first phase reopened construction, manufacturing, wholesale trade, agriculture, forestry, fishing and hunting in certain regions of the state. This includes the Capital Region, Central New York, Finger Lakes, Mid-Hudson, Mohawk Valley, North Country, Southern Tier and Western New York.
Retail businesses offering curbside or in-store pick up and drop off can also reopen in these ares.
The second phase will allow retail businesses to fully reopen in eligible areas that have not yet been announced. And it will reopen professional services, administrative support and real estate businesses as well — also in specific regions.
New York City, which accounted for the majority of the cases in the country, is expected to reopen last.
Photo credit: Getty Images