Government extends PPP application deadline to August 8th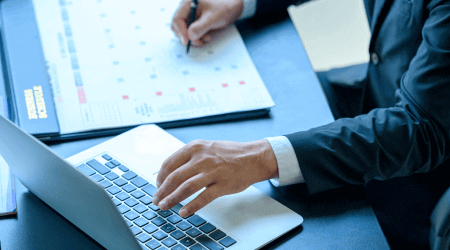 Businesses have five extra weeks to apply for this emergency loan program — but is it worth it?
SBA no longer offers emergency grants
The Small Business Administration (SBA) has stopped offering advances of up to $10,000 to emergency loan applicants — which this article lists as an alternative to the Paycheck Protection Program. But you can still apply for a low-interest loan through this program.
Congress passed a bill Wednesday evening extending the Paycheck Protection Program (PPP) application deadline until August 8th, just one day after the program expired. President Trump is expected to sign the extension into law, at which point the funds will become available again to small businesses.
The PPP initially closed on June 30th. Once it reopens, businesses that haven't already been approved for a loan will be able to apply for funding based on pre-coronavirus payroll costs.
The PPP offers 100% government-backed loans up to $10 million. A business can get up to 100% forgiveness if it spends at least 60% of the funds on payroll costs over 24 weeks after receiving the loan. Anything else must be repaid over two years at a 1% interest rate.
Is applying for a PPP loan now worth it?
The PPP has steadily become less and less popular with small business owners. While it ran out of the first round of funding just two weeks after the launch, it closed with around $130 million left over from a total of around $670 million in funding.
Part of this might be because you can only receive PPP funding once, and the small businesses that needed the funding already got it.
But the program has also received a wide range of complaints. Business groups have criticized the PPP's unclear, ever-changing requirements and its focus on payroll rather than other operating expenses — which businesses need to fund in order to stay open.
But if your business hasn't yet received a PPP loan and it needs funding, it could still be worth applying. It's the largest business loan program out there with an option for forgiveness. And it has lower rates than you might otherwise find on any funds you have to repay.
It also may be easier to qualify for than other types of business loans. Many lenders have started tightening eligibility requirements since the start of the COVID-19 outbreak.
Where to get a relaunched PPP loan
In general, funds should be available through the same types of lenders that offered PPP loans before the program closed. But make sure they're still available before you apply. It could take a week or two for some providers to relaunch PPP loan applications. And some might not offer them at all, due to a lack of interest.
You can find a PPP lender near you by using the SBA's recently-launched Lender Match tool. You have to fill out a quick form with information about your business to use the tool. And it'll connect you with multiple lenders in your area offering PPP funding.
Consider other options too
Because the way you can use a PPP loan can be limited, you might have to consider applying for other loans in addition to – or instead of — the PPP.
The SBA recently reopened its Economic Injury Disaster Loan (EIDL) program, where it directly funds low-interest loans that you can use for a wider range of expenses. And it's also covering six months of principal, interest and fees on new and old SBA 7(a), 504 and microloans.
Lenders are also relaunching their traditional business loan programs after most shut down to focus on PPP applications. These might come at higher rates and less favorable terms than a government-backed loan. But they're typically much faster.
Compare all of the options available to your business before you apply to be sure you pick the best choice for your company.
Photo: Getty Images