Is this generation of video gaming getting busier and faster, or is it starting to taper off?
This month the PlayStation 4 turns two. With eight quarters under its belt, we decided to take a look at the pattern of releases to discover how developers are adopting the console over time, and whether we are seeing more or less games. In the process of documenting the install sizes of every single PS4 game, we also created a list of every game available for the format – as of the time of writing it totals an impressive 516, with close to an even mix of indies and games from major publishers.
---
Check out our complete list of PS4 title install sizes here.
---
When we plot the number of games that have come out each month over the last two years, we see an ever growing upward trend in both the indie sector and – perhaps surprisingly – the major publisher sector. With no apparent tailing off in recent months, the PS4 is set to hit 2016 on the up. Interestingly, over the course of 2015, it has been the indies that have really begun to ramp up their involvement of the console, with a significant growth of titles. Let's take a look:
Check out more PlayStation content on finder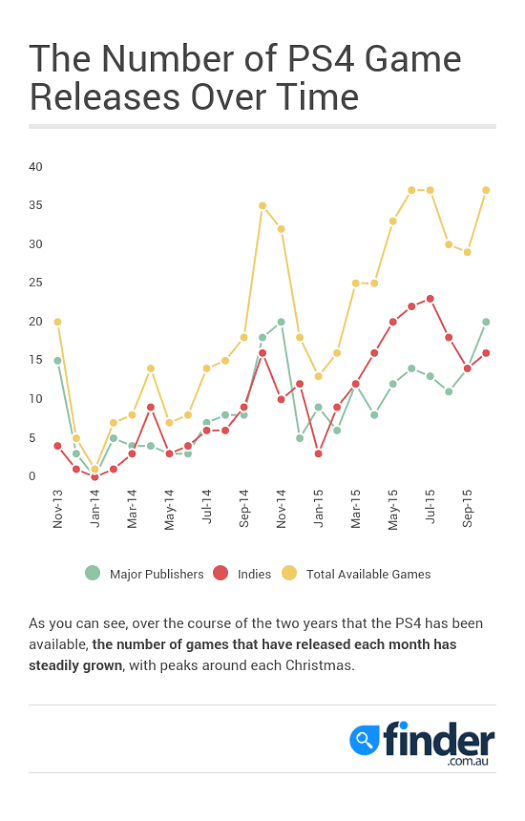 Unfortunately, the indies importance to the PS4's catalogue also makes it hard to predict where it will head through 2016. Indie games rarely appear on long forecast release schedules, and sometimes remain almost unknown right up until the day of release. And ultimately their must be a ceiling where manpower and output simply tap out – where we put a trend line through this data, it suggests that the PS4 roster catalogue will more than double by the end of 2016, with an estimated 1048 games. Is this truly possible? Perhaps the advent of PlayStation VR could stimulate such rapid growth – time will tell.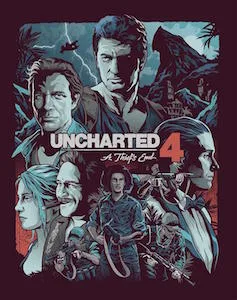 Uncharted 4: A Thief's End Special Edition
from Best Buy
Packaged with the Uncharted 4: A Thief's End Special Edition is an Uncharted 4: A Thief's End Blu-ray disc, Collectible steel case designed by Alexander "That Kid Who Draws" Iaccarino, 48-page hardcover art book by Naughty Dog and Dark Horse, Naughty Dog & Pirate Sigil Sticker Sheet and Naughty Dog Points that unlock new multiplayer skins and content.
View details