Finder is committed to editorial independence. While we receive compensation when you click links to partners, they do not influence our opinions or reviews. Learn how we make money.
PlayStation 5: Price, release date, specs, games and details
The next generation of Sony's popular game console is set to be released in late 2020.
Sony's next-generation PlayStation 5 console comes in two models: premium and digital. The anticipated release date for the PS5 is mid-November 2020, setting up a rival for the Xbox Series X for the holidays. Its bespoke CPU, GPU and SSD storage solution, virtual reality support and exclusive games will make it a hot big-ticket item this upcoming holiday season.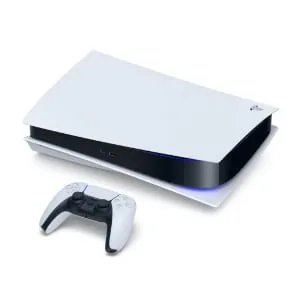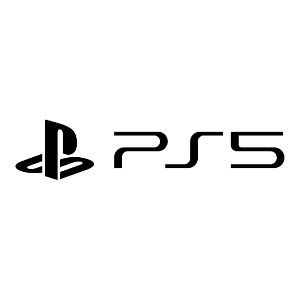 PS5 Specs
Manufacturer: Sony Computer Entertainment
Release Date: November 2020
Estimated Price: $499 (premium model) $399 (digital model)
Estimated Dimensions: 9 in × 4 in × 15 in
Estimated Weight: 10.5 lbs
CPU: 8-core AMD Zen 2, 3.5 GHz variable frequency
Power: 10.28 teraflops
GPU: Custom AMD RDNA 2-based GPU
Storage: NVMe M.2 825GB at 5.5GB/s to 9GB/s read speed
Memory: 16GB GDDR6 256-bit with 448GB/s bandwidth
Controller: DualSense, PSVR
Features: 3D audio, ray-tracing, 8K ready, HDMI 2.1
Optical: 4K UHD Blu-ray (premium model only)
Compatible: PS5, some PS4, some PSVR
Predecessor: PlayStation 4
What's new?
The DualShock controller, which has been with us in various iterations since 1995, has changed its name to DualSense. A new Pulse 3D headset will accompany the console as well as a new, as yet unnamed, HD camera.
When will the PlayStation 5 be released?
As of June 2020, we don't have a specific date of release, though Sony is claiming "Holiday 2020". But based on prior releases, this is what we can expect.
The last two releases have happened in November, so we can expect a similar release date for PS5. This gives Sony's marketing team plenty of lead-time to position the console ahead of Christmas and to try and get the PS5 into as many stockings as possible.
The only unknown here is the release date of the Xbox Series X, which is also currently pegged as a loose "Holiday 2020" date.
PlayStation 5 vs. PlayStation 5 Digital Edition
The initial reveal included two versions of the system: PlayStation 5 and PlayStation 5 Digital Edition. It appears that the only difference between the two consoles is the Blu-ray disc drive for the PS5. However, there may be more concessions under the hood to help bring the cost down.
How much will the PlayStation 5 cost?
Sony didn't include the cost of the PS5 in its press release, however, looking at the price of the initial price of PS4 over $400, we can expect something higher. According to a Bloomburg reporting, prices could go up because of a rise of price in Microsoft manufacturing cost could be around $470. The premium model is expected to retail for $499 ($399 for the digital model), according to a user on Twitter.
The PlayStation 5 Digital Edition is a hint that gamers may be in for quite an investment with the top tier PS5 device. Sony may feel like it needs an entry-level machine at a lesser price point for those who can't find the cash for the top tier machine.
However, Sony can't risk going too high with its cost. When it launched the PS3 at $600, consumers turned their back on the console in favor of the Xbox 360. There's also little doubt that purse strings will be pulled tighter than usual this holiday with many suffering job uncertainty or loss as a result of the coronavirus economic downturn.
Thankfully, Sony is releasing its console in a direct head-to-head with the Xbox Series X. This competition could drive down the price of both consoles.
With that all in mind, we're hopeful that the PlayStation 5 premium edition will hover around the same price point as the PS4 at launch.
How is the PS5 design?
Bold new look
Designed to stand vertically, but can sit horizontally
Type-A and Type-C USB ports
UHD 4K Blu-ray disc drive on premium model only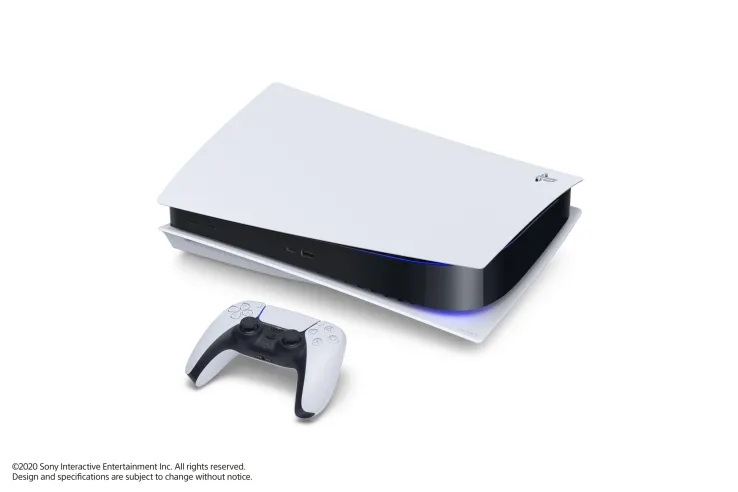 Experience: DualSense controller, UI and VR
DualSense offers haptic feedback and adaptive triggers
Controller has a built-in mic and headphone jack
Touchpad retained and Share button evolved into Create
Will support PlayStation VR headset and games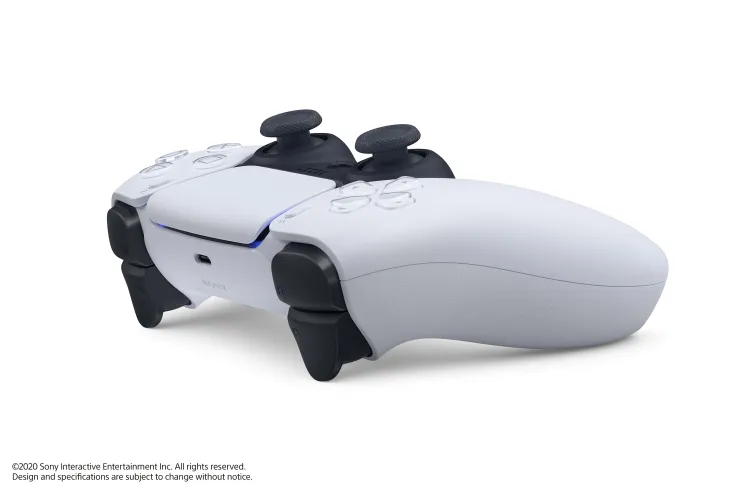 Performance and specs
8-core AMD Zen 2 CPU
Custom AMD RDNA 2-based GPU
10.28 teraflops of power
Support for ray-tracing
825GB SSD with 5.5GB per second read speed
8K capable, 4K at 120fps and 3D audio enabled
What games are on the PlayStation 5?
New Gran Turismo, Spider-Man, Horizon, LittleBigPlanet and Ratchet and Clank games
Backwards compatible with the "overwhelming majority" of PS4 games
Japanese studios supporting the PS5
Motion control and virtual reality game support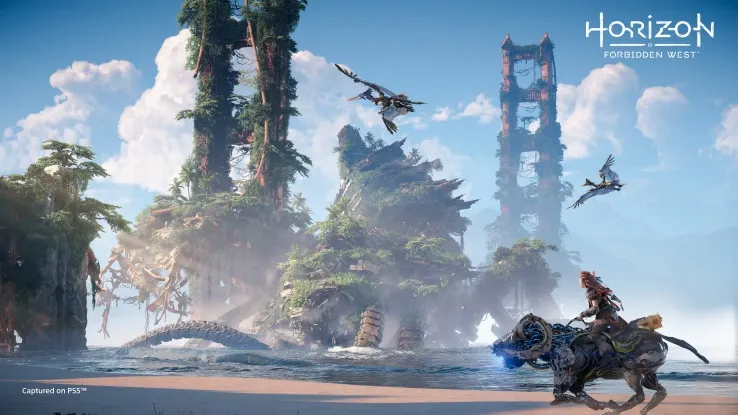 Will the PS5 offer backwards compatibility?
"The PS5 has been designed to play PS4 games. We're going through the process with the publishers and developers testing that rather exhaustive library of over 4,000 games. We're happy with the progress that's been made." – PlayStation CEO, Jim Ryan
Yes, the PS5 is backwards compatible. Unlike the PS4, the feature will be available at launch; however, not every PS4 game will be backwards compatible initially, with more titles drip-fed over time. Sony has declared that it will focus first on the Top 100 PS4 games as ranked by playtime.
Ultimately, though, the vast majority of video games made for the PS4 will also work on the PlayStation 5. In fact, Sony has put an edict on developers that any game released after July 12 for the PS4 must work at launch on the PS5. Sony says that PS4 games running on PS5 will benefit from "a boosted frequency" and "higher or more stable frame rates and potentially higher resolutions."
Remember that some developers are working on PS5-specific versions of their games. Examples include Fortnite, Cyberpunk 2077 and Dirt 5.
PlayStation 5 peripherals
New Pulse 3D headset
DualSense charger
New HD Camera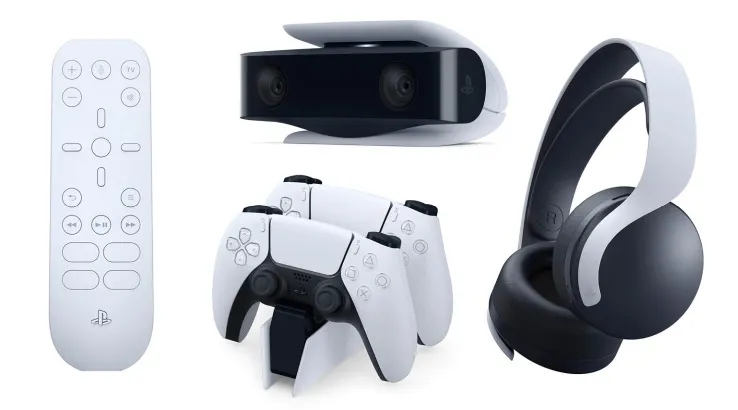 What is Suspended Gameplay and how is it helping climate change?
You may not be aware that Sony has long been partnered with Playing for the Planet, an initiative charged with aligning video gaming with the goals of the UN Environment committee. As part of that, Sony has been working first on the PS4 and PS4 Pro, and now with the PS5, to implement hardware that can reduce power consumption.
"We have made substantial commitments and efforts to reduce the power consumption of the PS4 by utilizing efficient technologies such as System-on-a-Chip architecture, integrating a high-performance graphics processor, die shrink, power scaling, as well as energy saving modes such as Suspend-to-RAM." – Jim Ryan, Sony CEO
For the PS4 generation, Sony claims its efforts have reduced carbon emissions by over 16 million metric tonnes.
For the PlayStation 5, Sony has revealed that its new Suspended Gameplay feature will make the console even less power-hungry than the PS4. The company has not detailed how this feature will work, but it would be fair to assume that when a game is paused, the console will not stay running at full operational power, but will instead micro-sleep in some way.
Sony has said that for every 1,000,000 players that implement this feature, the equivalent carbon emissions of 1,000 homes will be saved. Considering it will also save players money, it would seem like a no-brainer.
How soon will the PS5 be out of stock?
It would be a weird question in any other year, but in 2020, it has become unique in the shopping scene. The coronavirus pandemic has had a massive impact on the gaming industry. Not only were many of the console production facilities, or more accurately the production facilities for the many parts within a console, impacted, but so too were the teams working on the launch itself.
While it has not been officially confirmed, there has been a steady stream of rumors suggesting that stock levels for the PS5 (and the Xbox Series X) could be limited in the initial months. If demand is high, we may see shortages deep into 2021.
With that in mind, if you're committed to getting a PS5 on launch day, then you should seriously consider preordering.
PS5 FAQs answered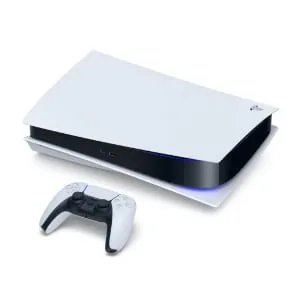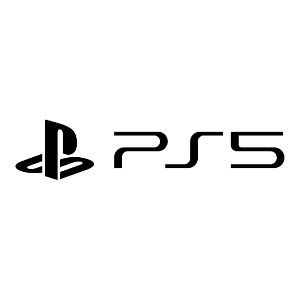 For all your Playstation needs
Get ready for the PS5 by stocking up on all your Playstation essentials from these retailers.
Amazon