Finder is committed to editorial independence. While we receive compensation when you click links to partners, they do not influence our content.
Sony PlayStation 4 Hits 500 Games Milestone
Fans of the PlayStation 4 console are certainly not short of choice as the available library passes a milestone mark.

Here at finder.com we've been tracking the install sizes of every PS4 game in order to help fans best manage their meagre hard drive space. You can see the full list here. In accumulating that list, we've been able to identify the number of games available to consumers in the West at any one time and as of November 2015, two years after the launch of the console, the PS4 games library has passed the 500 mark.
Check out more PlayStation content on finder
In fact, according to our database – which has been fact-checked against the PlayStation Store itself – there are now 516 games available on the PlayStation 4. 264 of these are "indies" (published by independent developers or small, indie-focused publishers). The remaining 252 have come through major publishers. We can anticipate another 20 or so titles arriving by the end of the year as well, depending on what the indies throw up.

It's a milestone certainly worth celebrating, and the figure is well ahead of rival console the Xbox One, which has a currently available library of 349 games. However, the latter is expected to add 100 games through backwards compatibility on November 12.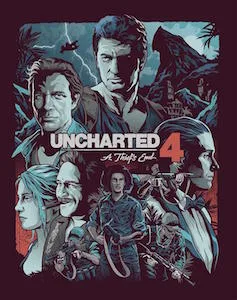 Uncharted 4: A Thief's End Special Edition
from Best Buy
Packaged with the Uncharted 4: A Thief's End Special Edition is an Uncharted 4: A Thief's End Blu-ray disc, Collectible steel case designed by Alexander "That Kid Who Draws" Iaccarino, 48-page hardcover art book by Naughty Dog and Dark Horse, Naughty Dog & Pirate Sigil Sticker Sheet and Naughty Dog Points that unlock new multiplayer skins and content.
View details
More guides on Finder