Finder is committed to editorial independence. While we receive compensation when you click links to partners, they do not influence our content.
PlayStation 4 buying guide
Find out if PS4 is the right gaming console for you.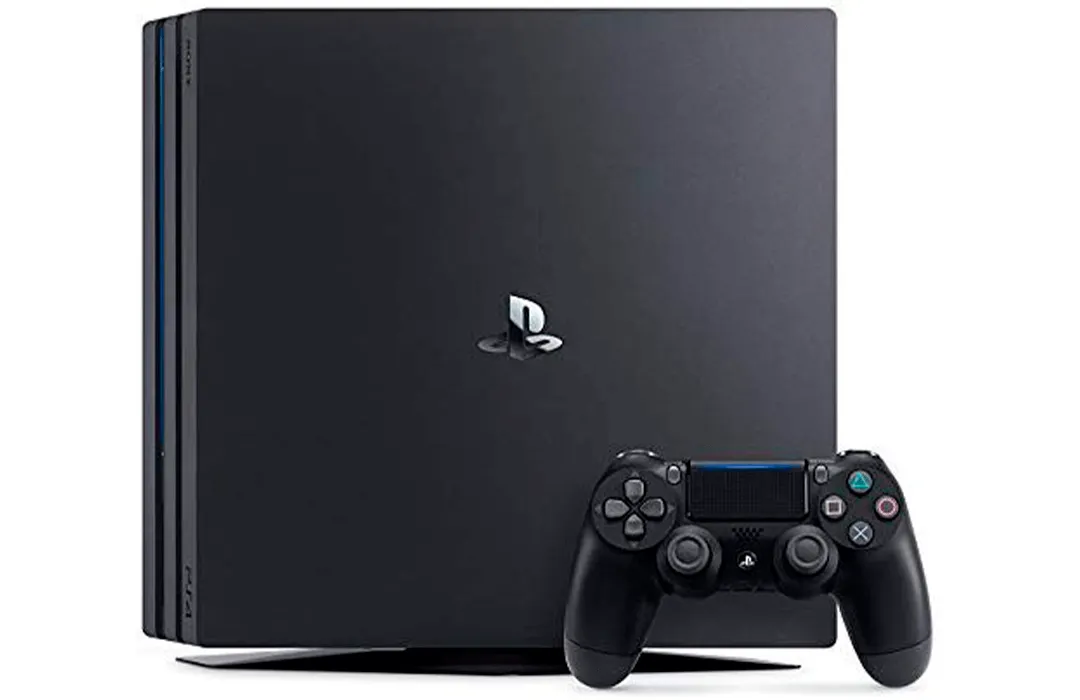 The PlayStation 4 is the fourth video game console released by tech giant Sony. Launched on November 29, 2013, the PlayStation 4, or simply PS4, is directly comparable to Microsoft's Xbox One.
Built for HD gaming, the PS4 boasts a diverse library of over 2,400 titles, encompassing everything from blockbuster action games to complex strategy games, sports and kids' titles. And thanks to its popularity, PS4 serves as the target platform for the vast majority of new-release games. Only a handful of Nintendo- and Microsoft-exclusive games are unplayable on Sony's system.
PS4 is also the console of choice for smaller independent games. Indie games are typically cheaper and more innovative than bigger-budget games. Thanks to Sony's willingness to support indie developers, PlayStation 4 owners have access to over 50% more indie games than Xbox One owners.
Which PlayStation 4 should I buy?
The PlayStation 4 comes in a few different models, each with its own pros and cons. The model that's best for you depends on your particular gaming needs.
Classic PlayStation 4
The original PS4 model will be harder to find in stores, now that it's been superseded by the newer Slim model.
But if you can track one down, you'll have two variants to pick from: one with a 500GB hard drive and one with a 1TB hard drive. Both versions come in standard black or white, as well as a few limited edition color schemes themed around games like Call of Duty and Star Wars.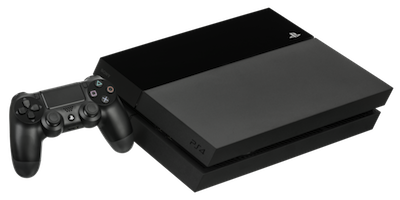 PlayStation 4 Slim
Introduced in September 2016, the PlayStation 4 Slim is now the standard PS4 model on store shelves. It's 40% smaller and 25% lighter than the classic model, with rounded edges instead of the classic's hard lines. Other than the removal of the optical audio port, the Slim is functionally identical to the classic model.
Although originally available in both a 500GB and 1TB model, the PS4 Slim is now only available in the newer 1TB version. If you're looking to save, you might be able to snag a preowned 500GB Slim at a discount.
PlayStation 4 Pro
Released in November 2016, the PlayStation 4 Pro is a console built for those wanting the best PlayStation experience money can buy. The Pro has more powerful internal hardware that is capable of making games look and play better than on a regular PS4. Enhancements include higher frame rates, extra graphical effects and support for resolutions up to 4K. And even if you don't own a 4K TV, the Pro uses a technique known as supersampling to improve visual quality on 1080p TVs.
Do PlayStation 3 games work on PlayStation 4?
Unfortunately, PS3 games have to be reprogrammed to run on the PS4 system. This is why remasters and enhanced editions of PS3 games have been so popular this generation, with the likes of The Last of Us Remastered and Uncharted: The Nathan Drake Collection sprucing up classic PS3 titles for the PS4 with sharper graphics and faster performance.
Of course, having to rebuy games you already own just to play them on PS4 isn't the most appealing of solutions. But the good news is that Sony offers another solution in the form of its PlayStation Now game streaming service, where members can stream stream PS2, PS3 and PS4 games on PS4 consoles and PCs.
PlayStation 4 and the Internet
Regular patches and always-online games are now commonplace, making a high-speed internet connection crucial to getting the most out of your PS4. While the PS4 doesn't require an Internet connection, you won't have access to its full range of features if you're offline, and certain games may be unplayable.
Hooking your PS4 up to the Internet will get you access to the PlayStation Network, allowing you to buy digital games from PlayStation Store, stream to and from services like Twitch and YouTube, voice chat with your friends and more. Unlike on PS3, though, most PS4 games require you to have a PlayStation Plus subscription in order to play their multiplayer modes online.
What is PlayStation Plus?
PlayStation Plus is Sony's online subscription service that gets you access to a number of premium features such as the ability to play multiplayer games online, cloud storage for game saves and discounts on games sold through PlayStation Store.
One of the biggest draws to PlayStation Plus is its Instant Game Collection, which gets you up to six free games every month, spanning the PS4, PS3 and PS Vita platforms. These games are selected by Sony and are yours to play for as long as your subscription is active.
PS4 price
Here's what the various PS4 models currently retail for:
Price data obtained October 2020 and is subject to change.
What unique features does PlayStation 4 have?
While the PS4 isn't drastically different from its Xbox counterpart, it does have a number of distinct features that help set it apart.
Remote Play
Remote Play lets you stream your PS4's video output to a second screen over your home network or through the Internet. It effectively turns your Xperia smartphone or PlayStation Vita into both a screen and controller for your PS4 that you can use even when you're out of the house. Support for PC and Mac was eventually introduced in April 2016, along with support for connecting a DualShock 4 controller to your computer via USB.
Share Play
Share Play takes the experience of playing with a buddy on the same couch into the online space, letting you invite friends into your games over the Internet, even if the game doesn't support online multiplayer or your friend doesn't own the game. Your friend can even spectate and take over control of single-player games for you if you get stuck.
You will need a PlayStation Plus subscription to use Share Play, though.
DualShock 4
The DualShock line of controllers hasn't changed tremendously since the original DualShock on the PlayStation 1, but the DualShock 4 that comes with the PS4 has a few unique features worth mentioning.
An integrated speaker lets games output a different audio channel through the controller, useful for simulating phone calls and other radio communications. A small touchpad between the analogue sticks enables a range of gestural input.
A gyroscope and accelerometer allow the DualShock 4 to utilize motion control, and a dedicated share button makes it quick and easy to take and upload screenshots and videos to social networks.
PlayStation 4 specs
CPU

8-core x86-64 AMD Jaguar
GPU

1.84 teraflops AMD Radeon
Memory

8GB GDDR5
Hard drive

500GB/1TB
Video output

1x HDMI
Physical dimensions

265x39x288mm
Weight

2.1kg
Optical drive

Blu-ray/DVD drive
USB

2x USB 3.1 Gen1 ports
Ethernet

1 port
Wi-Fi

IEEE 802.11 a/b/g/n/ac
Bluetooth

v4.0
Playstation 4 Pro specs
Product code

CUH-7000 Series
Single-chip custom processor
Main processor

CPU: x86-64 AMD "Jaguar", 8 cores
GPU: 4.20 TFLOPS, AMD Radeon™ based graphics engine
Memory

GDDR5 8GB
Storage size

1TB
External dimensions

Approx. 295x55x327mm (width x height x length)
(excludes largest projection)
Mass

Approx. 3.3kg
BD/ DVD drive

BD X 6 CAV
(read only)

DVD X 8 CAV
Input / output

Super-Speed USB (USB 3.1 Gen. 1 ) port x 3
Aux port x 1
Ethernet (10BASE-T, 100BASE-TX, 1000BASE-T) x 1
Networking

IEEE 802.11 a/b/g/n/ac
Bluetooth 4.0 (LE)
Power

AC 100-240V, 50/60Hz
Power consumption

Max. 310W
AV output

HDMI™ out port (supports 4K/HDR)
DIGITAL OUT (OPTICAL) port
What are the best games exclusive to PlayStation 4?
Here are some of the biggest console games and series available only on PlayStation 4:
Horizon: Zero Dawn
Ratchet and Clank
Gravity Rush
Final Fantasy XV
Bloodborne
The Last of Us
God of War
Danganronpa
Spiderman
InFamous
Killzone
The Last Guardian
LittleBigPlanet
Persona
Yakuza
Everybody's Golf
Knack
Tearaway
Gran Turismo
Uncharted
What else do I need to get the most out of PlayStation 4?
For the optimal PS4 experience, make sure the rest of your entertainment setup is up to snuff. First and foremost, a 1080p HD TV is a must for appreciating the PS4's visual capabilities. If you're picking up a PlayStation 4 Pro, you'll want to upgrade to a 4K TV to take advantage of the Pro's extra power.
With so much emphasis on online connectivity, a high-speed Internet connection is crucial for downloading games and streaming both to and from your PS4. Similarly, a generous data cap is essential, given how big the latest PlayStation 4 games can be. You'll also need enough hard drive space to store all those games. Thankfully, recent firmware updates have added external hard drive support to the PS4, making it painless to expand your storage capacity by simply plugging in a USB hard drive.
What is PlayStation VR?
Almost a console in its own right, PlayStation VR is Sony's virtual reality platform for PlayStation 4. Consisting of a small processing box and an adjustable headset, PlayStation VR hooks up to any PS4 console and enables it to play a variety of PSVR titles built to take advantage of the unique sense of immersion enabled by virtual reality.
While PlayStation VR is less powerful than PC VR headsets like the HTC Vive and the Oculus Rift, it's also significantly cheaper, especially when you factor in the cost of a high-end PC necessary to run the Vive or Rift. For a more detailed comparison, take a look at our rundown of Vive, Rift and PS VR.
PlayStation 4 Apps
AnimeLab
Crunchyroll
DailyMotion
Foxtel Now
Gamereactor
IGN
Netflix
Plex
Qello Concerts
SBS On Demand
Stan
Twitch.tv
Vevo
VidZone
Yahoo 7Plus
YouTube
PlayStation Video
PlayStation Music
ABC iView
MUBI
Spotify
More guides on Finder