PlayCard Prepaid Mastercard review
This debit card is accepted at most casinos and online gaming sites, but it comes with hefty fees.
The PlayCard Prepaid Mastercard is a prepaid debit card designed for online gaming and gambling. It's accepted at most casinos and gaming services, including fantasy sports sites.
But you can't gamble directly with Playcard. Instead, it acts as a way to fund and cash out of your third-party accounts and like most prepaid cards, it comes with many fees.
$5
Monthly maintenance fee
Details
| | |
| --- | --- |
| Card type | Prepaid |
| Card network | Mastercard |
| Monthly fee | $5 |
| Monthly fee (pay-as-you-go plan) | $0 |
| Signature transaction fee (pay-as-you-go plan) | $1.50 |
| PIN transaction fee (pay-as-you-go plan) | $1.50 |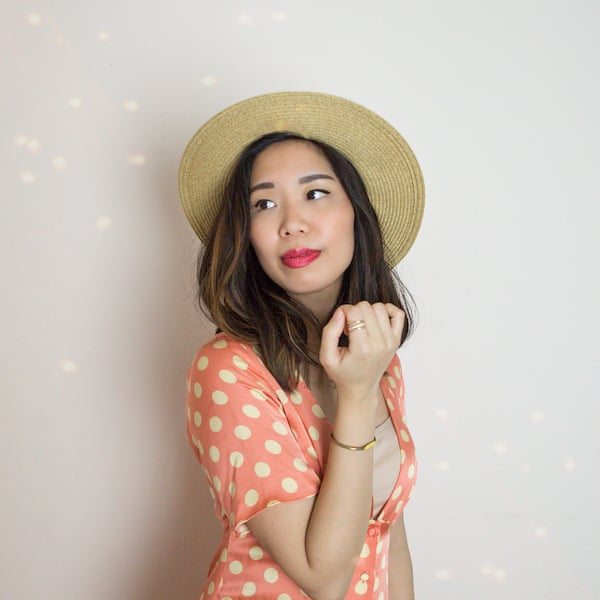 Review by
kimberly.ellis@findercrew.com
---
Kimberly Ellis is a writer at Finder. She hails from New York City with a BA from Queens College and a New York State teaching certificate. After teaching in both public and private schools, Kimberly decided to take the world by storm and dive into the media industry — where she covers everything from home loans and investing to K–12 education and shopping. She's also an aspiring polyglot, always in a book and forever on the hunt for the perfect classic red lipstick.
Expert review
The PlayCard Prepaid Mastercard allows you to fund your third-party gaming service accounts without having to directly link your personal bank account to these third-party websites. And since funding your prepaid debit card through direct deposit and mobile check deposits are free, it's a good option for gamers who don't mind having their entire paycheck go directly to this account.
But you'll pay $1.50 for every debit card transaction unless you upgrade to the $5 monthly plan. So you'll spend more money using a prepaid debit card than you would if you have a free checking account.
Also, keep in mind that all other funding and cash-out options will cost you, and its inactivity fee kicks in after 90 days.
How do I open a PlayCard Prepaid Mastercard?
Apply for your Playcard prepaid debit card in five steps:
Click Apply now.
Select Get a card.
Enter your personal information, including your name and address.
Select if you would like to sign up for direct deposit.
Choose your card design and choose Sign up.
Eligibility
You'll need to meet the following two requirements to open an account:
At least 18 years old
US resident, except in the state of Vermont
Required information
The Playcard application asks you for the following info:
Name
Address
Date of birth
Government-issued ID
How much does Playcard cost?
Here's what each Playcard plan will cost you:
Plan
Monthly fee
Account activity fees
Pay-as-you-go
Free

$1.50 per transaction
$2.50 per ATM withdrawal
Up to $3.95 per cash reload
$5.95 monthly inactivity fee

Monthly
$5 per month

$0 transaction fee
$2.50 per ATM withdrawal
Up to $3.95 per cash reload
$5.95 monthly inactivity fee
3 things you'll like about PlayCard Prepaid Mastercard
The PlayCard Prepaid Mastercard comes with these benefits:
Accepted at most gaming services. Use your PlayCard Prepaid Mastercard at most casinos, online betting and fantasy sports websites.
Fund your account in minutes. Link your bank account or sign up for direct deposit to transfer cash quickly.
Easily spend your cash. Cash out your gaming funds from third-party websites and spend your money anywhere Mastercard Debit is accepted. But your gaming service may charge a fund transfer fee, and depending on your plan, Playcard may charge a transaction fee.
8 things to watch out for
Be aware of the following stipulations before signing up:
No direct gambling. The Playcard debit card primarily acts as a means to transfer money between third-party gaming accounts and your bank account. So you can't directly gamble with this card.
Services may be limited. Online gaming services may not be available depending on where you live and your local gaming restriction laws. And Vermont residents aren't eligible for the PlayCard Prepaid Mastercard.
Potential transaction fee. The free, Pay-As-You-Go plan charges $1.50 for each signature or PIN purchase transaction. Or switch your account to the monthly plan and spend your cash for free.
Potential monthly fee. While the Pay-As-You-Go plan doesn't have a recurring monthly fee, the PlayCard Prepaid Mastercard monthly plan costs $5.
Only two free funding options. While direct deposits and mobile check deposits are free, all other funding methods incur fees, including ACH transfers and transfers from another debit card.
ATM fees. Playcard charges $2.50 for each ATM cash withdrawal and $0.50 per balance inquiry. This fee is on top of any fees the ATM operator may charge.
Cashing out will cost you. The PlayCard Prepaid Mastercard charges a 3% fee, with a $1 minimum, on all transfers to another debit card and $1.99 if you transfer funds to your bank account.
Inactivity fee. If you take a break from gaming and your card has no activity for more than 90 days, Playcard will automatically deduct $5.95 from your balance every month.
Is the PlayCard Prepaid Mastercard safe?
Yes, the funds on your PlayCard Prepaid Mastercard are FDIC-insured. And your card is backed by Mastercard's Zero Liability Policy, which means that if your card is ever lost or stolen, you may not be liable for unauthorized transactions.
PlayCard Prepaid Mastercard reviews and complaints
Instead of a Trustpilot of Better Business Bureau rating, customers have taken to the Apple and Google Play app stores to post reviews. The PlayCard Prepaid Mastercard has earned a 4.4 out of a 5-star rating from 67 Android users and a 3.6 out of a 5-star rating from eight Apple customers as of August 2021.
Customers enjoy that the card is accepted at many online gaming platforms, but one user had issues receiving a card.
Compare Playcard with other prepaid cards
Browse through similar prepaid debit cards so you can see how the PlayCard Prepaid Mastercard compares by fees, ATMs and features.
How long will it take to get my card?
You should get your new PlayCard Prepaid Mastercard within seven to 10 business days.
I got the card. Now what?
Once you've received your card, head to the Playcard website and select Click to activate now or call 800-269-0185.
How can I contact Playcard?
Get in touch with Playcard customer service by:
Calling 800-269-0185 weekdays from 8 a.m. to 10 p.m. CT and weekends from 8 a.m. to 8 p.m. CT.
Sending a secure message through the Online Account Center.
Writing to Playcard, PO Box 2136, Austin, TX 78768