Pizza Hut is trialing beer and wine delivery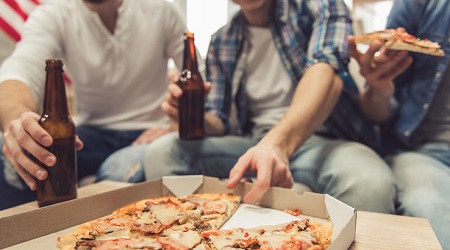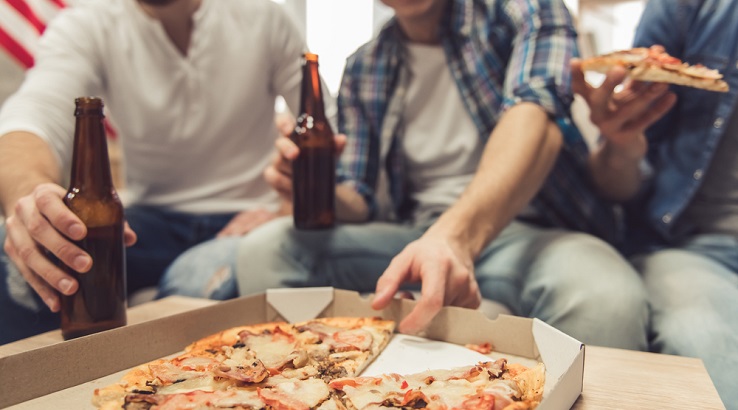 The beer will arrive chilled, delivered in a specially designed cooler. Pizza Hut will offer wine in January.
Wouldn't it be great to wash down tasty slices of Hawaiian, Supreme or pepperoni pizza with an ice-cold, refreshing beer or perhaps a full-bodied red wine, all from the comfort of your home? Pizza Hut hears you.
This week, the American pizza chain restaurant began offering beer delivery sales from one of its downtown restaurants in Phoenix, Arizona. This service is part of a larger trial set to expand to other markets in 2018.
Pizza Hut in Phoenix is allowing customers to jump online or call and order their favorite pizzas and sides, as well as the option to purchase six-packs of Budweiser, Bud Light, Shock Top and local brew Kilt Lifter.
The beer will arrive chilled, delivered in a specially designed cooler. Pizza Hut aims to offer wine in January.
A Pizza Hut spokesperson said that 1,700 of the chain's 6,300 US locations have liquor licenses.
Pizza Hut said all delivery drivers would be at least 21 and trained in local alcohol laws. Drivers will be tasked with verifying the age of those purchasing alcohol and can cancel an alcohol delivery order if necessary.
However, Pizza Hut isn't the first fast-food company to sell alcohol to customers.
Another pizza restaurant, Papa John's International, offers beer and wine at a number of locations across the US and overseas. Taco Bell recently announced that it's opening 300-350 new locations that serve alcohol.
In August, BJ's Restaurant & Brewhouse began delivering six-packs of craft beer to some Californian residents.
Additionally, on-demand delivery service DoorDash has been delivering alcohol in select cities since 2016.
Some Burger King Whopper Bar, Chipotle, Moe's Southwest Grill and Shake Shack locations also serve alcohol.
In July, Pizza Hut revealed it would hire around 14,000 new drivers by the end of 2017, implementing a new delivery system, and improving its online mapping process as part of a campaign to enhance delivery speeds.
Rival Domino's does not offer any alcohol delivery services.
Convenience is important and delivery services are growing. Earlier this year, Walmart and online marketplace Google Express joined forces to offer customers voice-shopping capabilities to compete with rival Amazon.
The number of McDonald's stores in the United States offering delivery will rise to 5,000 by the close of 2017.
In August, Ford and Dominos partnered to test an autonomous pizza delivery system in Ann Arbor, Michigan. Delivering up to four pizzas and five sides, cars are code-locked to deter any potential pizza-jacking en route.
Hungry now? Thinking delivery? Do your wallet a favor and check out the latest food delivery coupon codes.
Picture: Shutterstock