Finder is committed to editorial independence. While we receive compensation when you click links to partners, they do not influence our content.
Why You Should Not Be Afraid of Online Loans
A lot of people still don't buy the idea of borrowing money from online apps and websites. Because of the absence of concrete documents to sign and the inability to personally talk to the lender, online lenders have yet to earn the trust of millions of potential borrowers.
On the other hand, borrowers who are not belivers of short term loans might be adamant about sharing their information through loan forms. We can't blame you because there is still a lot of news about different types of scams that drain people of their hard-earned cash.
Legit online loans are just like any other borrowing facility. Their impact on your lives highly depends on your purpose, money management, and attitude. Here are a few reasons why you should cast your fears away and consider downloading the apps for additional funding:
1. They are not loan sharks
As defined in the article Top 5 Reasons To Choose Personal Loan Over Loan Sharks, loan sharks offer money with an interest rate of at least 20%. They operate even without the permits required by the government. Online lenders were gradually being regulated with the Securities and Exchange Commission (SEC) requiring the proper permissions to be secured and shutting down those which do not comply with the government's standards.
Since online lenders are not the same as loan sharks, you are sure you're borrowing money at reasonable rates. Remember, no one forces you to apply. Before submitting anything, think about the fees, charges, and rates that come with the loan. If you believe your income could cover the cost, then take the opportunity.
2. You can choose your payment terms
Like bank loans or personal loans, some online lenders also give you the freedom to choose your payment terms. You can opt from 30 days to 60 days or more depending on your preference. You can also choose which payment channel to use in transmitting your loan payments. Although some lenders allow you to borrow for a short tenure at first, you'd be given the freedom to work on longer tenor once you've proven them your creditworthiness.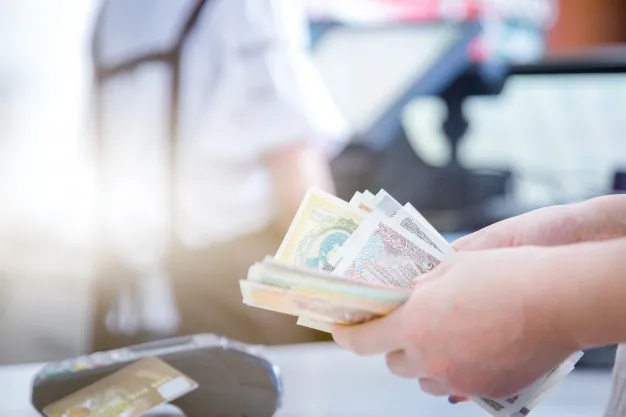 3. You can borrow only the amount you need
Online loans offer funding for as low as Php2,000. This means you have a lesser risk of borrowing more than what you could pay for. If you need money to pay off your Meralco bill, then you can only apply for a small amount, which you definitely could return in a few days. This lowers your risk of acquiring a considerable amount of cash, which you might spend recklessly.
A lot of borrowers get overwhelmed with the money they loaned, and they end up not knowing where the fund was spent. Online loans can limit your risk by providing only what you need at the moment.
4. You can improve your creditworthiness fast
Borrowing in small amounts for a short period builds up your credit score. Online loans let you afford small installments, which prevents you from missing repayments of ending with delinquent accounts. Once you're done with a small investment, you can apply for another with a much significant loanable amount. Your creditworthiness improves while opening bigger borrowing opportunities.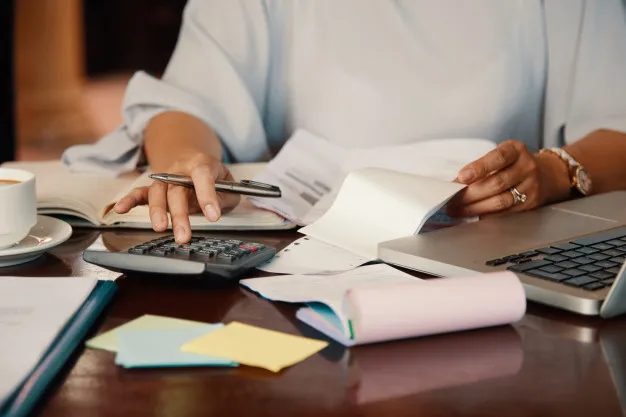 5. Loan repayment is easy
Most online lenders make it easy for borrowers to pay by establishing connections with many merchants in the country. You can visit any Bayad Centers, 7-11, and a lot more to settle your dues any time before the due date. Check for payment centers that don't let you pay service charges. As much as possible, opt for those near your neighborhood or office location so that payment can be easy and accessible. With numerous payment channels, it should not be difficult to settle your balances on time.
6. You can track your payments and balances
Online loan apps will show you what charges were incurred, when was your last payment and how much you need to pay on the next due date. The good thing about online apps of most short-term lending companies is that you can access your account anytime and anywhere. Tracking can help you plan your finances. You can efficiently revamp your budget to cover for your repayment and avoid extra charges or fees.

What to think about:
Online loans are not evil. Borrowing money from these lenders doesn't mean destroying your financial situations. Online loans are opportunities for you to seize, use wisely, and play responsibly. Your intention and attitude toward investment define your future financial condition. If you have planned how to maximize the loan benefits, then you have a more significant potential to succeed with the loan. Compare the interest charges fees, repayment terms, and benefits that come with the loan before applying. Read feedbacks from previous borrowers and do your research. The power to choose the right online lender is in your hands.
Everything You Need To Know About Short-term Lending
Learn the basics of online loans in the Philippines