Finder is committed to editorial independence. While we receive compensation when you click links to partners, they do not influence our content.
Why You Should Get A Comprehensive Car Insurance
Every car owner knows the ritual every year: Drive to a Motor Vehicle Inspection Service or MVIS, get an emissions test, and renew your carinsurance, then bring it all to your nearest Land Transportation Office so that your car can legally ply the roads for another year.
The first two – MVIS and emissions testing – are fairly straightforward, unless you fail the tests. The third – insurance – is something most drivers tend to take for granted and just get the minimum required by law, which is Third-Party Liability or TPL, which pays for the medical (or mortuary) expenses of people you may hit with your car.
But is minimum insurance sufficient?
For legal purposes, perhaps. A TPL costs anywhere from P300 for a motorcycle to a little over P1,000 for trucks. For this relatively small amount paid every year, you're covered for potentially hundreds of pesos in damages to others. It's easy to see then why any motorist would need to have this coverage. After all, your typical half-ton passenger car can potentially do a lot of damage to any person in an accident.

But while TPL covers others, it doesn't cover another important person: you. It's highly plausible that in an accident that injures others, you get hurt, too. Or to get into an accident that doesn't injure anyone else, but might put you in dire straits.
You may be driving on a highway when a dog suddenly crosses the road, forcing you to swerve and hit a post or fall into a ditch. No one else would be hurt, but you may be critically injured, and your car severely damaged. TPL won't cover your medical expenses or the damage to your car, but comprehensive insurance would.
SEE:How to File a Car Insurance Claim
Comprehensive insurance can cost anywhere upwards of P15,000 depending on the value of your vehicle. That might seem steep compared to a TPL, but compared to the hundreds of thousands of pesos worth of medical expenses to you and repairs to your car if you ever get into a bad scrape, the cost is more than worth it.
Why comprehensive car insurance?
Comprehensive insurance is often a requirement when you're still paying off your car loan. But when the car is fully paid, is it worth keeping? Here are a few points as to why you should consider maintaining your car's comprehensive insurance.
1. Driver and passenger medical coverage
TPL ensures that if you get into a car accident and the other person gets hurt, your insurance pays for their medical expenses. But if you get injured too, you're on your own. Comprehensive insurance, on the other hand, covers third party liability – or your liability to other people – as well as first and second party, which is you the driver, and your passengers. Comprehensive insurance, therefore, shields you from otherwise huge medical bills for you and those with you, which you would otherwise have to take out of your pocket if you only had TPL.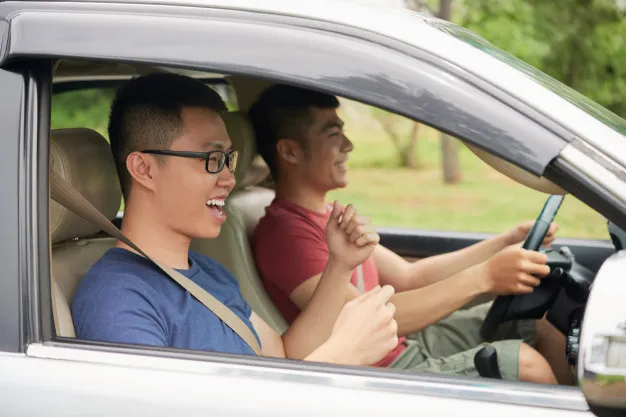 2. Car repair or total loss coverage
As any veteran driver can attest, sometimes you just can't avoid damaging your car. Whether it's a dent to your door while you were trying to park next to a post, or you somehow lost control of the car and drove into a wall or another car, there will come a time when you'll damage your car and there's no one to blame but yourself. Apart from medical coverage if there's any injury to you, comprehensive insurance will also cover the damage to your car.
Whether it's a dent, fender-bender, or smash costing hundreds of thousands of pesos – up to and including the complete and total loss of your car – comprehensive insurance will cover the cost. If in case the car is a total loss, the insurance company will replace your unit with an identical one or one with equal value, sparing you the cost of buying a new car.
3. Theft coverage
Sometimes you don't even need to be driving your car for something to happen to it. You may have just parked at a mall or along the roadside, stepped away to do your business, and when you get back your car's wheels are gone. Or your windows have been smashed in and something inside is gone. Or the car itself is gone.
Car theft is a very real and very expensive experience and is, unfortunately, a crime that authorities can do little about if the theft is reported hours too late. Comprehensive insurance can cover the repairs to parts of the car that were stolen or broken during the theft, up to and including the entire car in such circumstances.

In the latter case, as with a wrecked car, the insurance company will replace the one that was stolen with an identical unit or one of equal value. You'll still need to coordinate with the police on the theft as your insurance company requires, as there may still be a slight possibility you'll get your car back in one piece. But if that possibility becomes slim, your insurance will replace your unit.
4. Acts of God/Nature
Even if your car is sitting peacefully in your garage, not moving, just waiting for you and it to go on your next ride, there are times when things just… happen. Outside forces that just randomly pick the spot your car is parked are sometimes simply unavoidable. It can be a tree that suddenly falls onto the car, or an earthquake that collapses the garage over the car, a typhoon or tornado that blows your car away, or a flood that challenges your car to become a boat (it won't).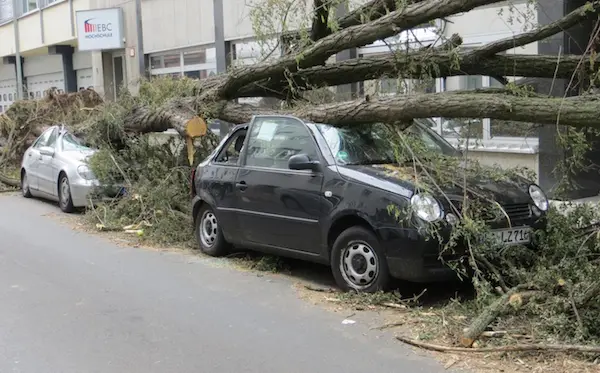 There are many forces outside of one's control, but while these incidents are rare, they can be very costly when they happen. Collectively called "Acts of God" or "Acts of Nature", these forces beyond any mortal person's control can do quite a number on your car, and you can't do anything about it. You can, however, prepare for it by opting for comprehensive insurance that includes these circumstances. Some comprehensive insurance comes with it, sometimes it is offered as an add-on, but it is always a good clause to have.
5. The participation fee
The main thing to consider when going for comprehensive insurance is always that the benefits far outweigh the costs. The costs, however, are still a consideration. On top of the annual renewal fee which can be P15,000 and up, there's also what's called the participation fee. In a nutshell, the participation fee is the amount you, the insured, pays whenever you call upon the insurance company for an insurance claim.
READ:ICYMI: The GoBear Guide to Road Safety
The participation fee is equal to half a percent to one percent of the value of your car. This is put in place to prevent potential abuse of insurance claims, such as tapping insurance to repair a tiny scratch to the paint. It, therefore, forces the claimant to only call in a claim when the damage or cost is more than the participation fee. But in the end, the participation fee is nothing compared to the huge bill you would otherwise rack up in case of severe damage.
Apart from the already great coverage provided by comprehensive insurance, many insurance companies also offer awesome add-ons or perks for people who avail of it, especially for plans covering luxury brand vehicles.
While normal wear and tear or maintenance procedures normally aren't covered by comprehensive insurance, a nice add-on perk allows you to get a temporary service vehicle while your car is being worked on, ensuring you're never without a personal vehicle.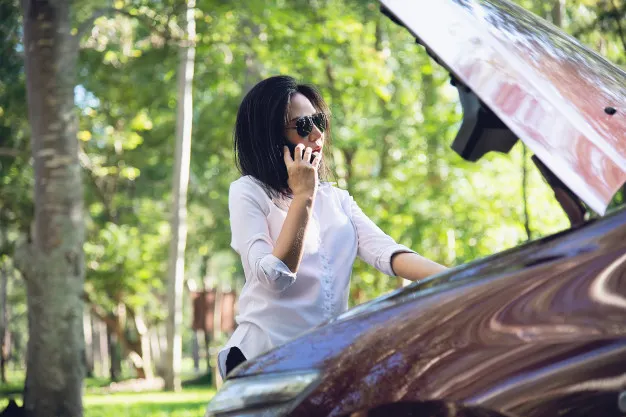 Another perk hooks your car up with an emergency communications system that you can activate (or activates itself) when you're in an accident, allowing medical and towing services to automatically come to your aid without you even placing a call. Some can even provide legal assistance should the incident you're involved in require legal intervention.
Often overlooked and underestimated, comprehensive insurance can save any driver from a lot of trouble, hassle, and financial ruin should a troublesome situation arise. Many drivers think that they won't ever find themselves ina situation where comprehensive insurance will come into play. Until, of course, they need it.
People also read:
Four Best Multipurpose Vehicles For Families
Best Sedan Cars For First-Time Drivers
Then again, it's also harder to comprehensively insure cars that are older than 10 years. However, there are non-comprehensive options for those, too, and many insurance companies offer customizable policies for older vehicles, which are always worth serious consideration. As with any insurance coverage, it's always better to have it and not need it, than to need it and not have it.