Finder is committed to editorial independence. While we receive compensation when you click links to partners, they do not influence our content.
When Should You Start Building Your Credit Profile?
A credit profile is an important basis for your success when applying for credit cards, personal loans, and other financial products from banks and lending institutions. Usually, these institutions generate your credit information from the credit unions through credit score and credit report. They then evaluate them for creditworthiness. If your credit rating is high, then you're more likely to nail that free for life rewards credit card. If your credit rating is low, then you need to wait for a while before it hikes into what lenders are looking for.
Why do you need a credit profile?
The COVID-19 crisis is a great situation for people to realize how important it is to be trusted by banks. Health authorities have discouraged people from making physical contact with others which gave rise to the use of cashless payments. Credit cards also helped a lot of people get a good grasp of their finances by saving their cash and swiping the cards for online purchases.
,
Before the pandemic, establishing a good credit profile can help a lot in opening business and career opportunities. If you have a good credit score, you're more likely to get approved for a personal loan which you can use for home renovation, getting a business franchise, or enrolling in an online course to expand your skills. You can also be considered for a car loan which most TNVS drivers grabbed to be part of the ride-hailing industry.
There is no denying that having a good credit profile can further your chances of improving your life and achieving your dreams.
When should you start building a credit profile?
In the Philippines, people who aren't 21 years old yet couldn't borrow money from the banks or own a credit card. Banks set an age limit as a requirement for application. A supplementary credit card is available for those who are at least 13 years old, but the credit rating applies to the primary credit cardholder. This means one still needs the consent of an older family member to apply. However, this doesn't close the doors to building a credible reputation.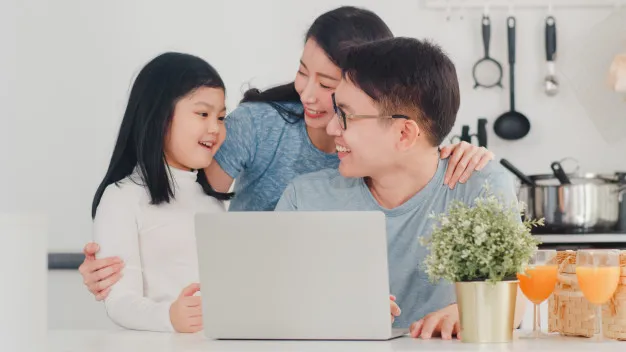 Yes, as early as 0 years old, parents can help children establish their banking reputation by opening a savings account for them. Kiddie savings accounts are available for children below 18 years old. One can start to build a credit standing with a bank account opening deposit of Php100.
How do savings accounts help build a credit profile?
People might think that a bank account is more of a disadvantage than an advantage. There is this consideration of keeping the money with the banks, making them filthy rich while you earn low deposit interest in return. However, here are a few good things savings accounts can help in building credit reputation:
1. Forging a good relationship with the bank
Having a savings account automatically makes a person a bank partner, which means the bank of account will have the basis for confirming personal details including the valid address of residency, parental information, and educational institution. The length of a banking relationship matters most for banks to approve or decline any future applications.
2. Increasing chances to get a secured credit card
Having a savings account with the issuing bank can make it easier to apply and get approved for a secured loan or secured credit card. The bank will determine how much of your deposit can be set as the credit limit. For a few banks, the deposit amount will also serve as a guarantee if you default on the loan or credit card payments.
,
The main concern for anyone who wants to build a credit profile is to make sure that the secured credit card is used responsibly, and balances are paid on time. After six to twelve months, a credit reputation gradually builds up and a borrower now has enough financial activity on his re ord. This will then serve as a basis for him to explore bigger and more profitable financial products from lending institutions.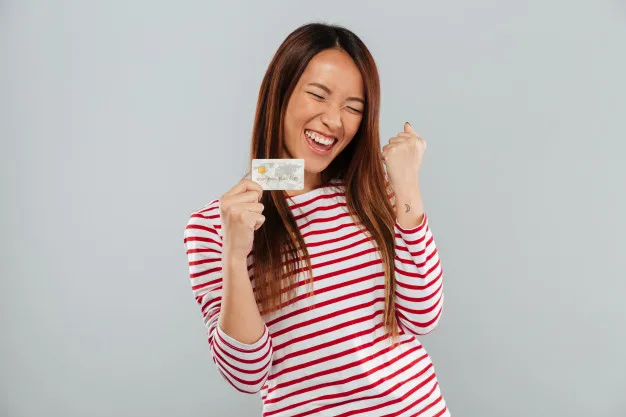 3. Generating bank statements
Bank statements can be used to substitute for three months' pay slip which is required by mostbanks for application. Freelancers, stay-at-home moms, and business owners can submit a copy of their savings accounts bank statements as proof of financial capacity.
How long should you wait?
Although the legal age is 18 years old and above, anyone can start building hiscredit reputation by learning about personal finance early on. A good credit profile depends on how well you are managing your finances and how responsible are you in paying off debts. If you are trained to handle your money well as a child, then you're definitely more than ready to be creditworthy in the future.