Finder is committed to editorial independence. While we receive compensation when you click links to partners, they do not influence our content.
When Should You Activate Your Credit Card?
While most of us are still struggling to get approved for a credit card, others have the luxury to have more than one card. Either they applied for it or their bank of account "willfully" issued one based on the customer's banking history. So, when a credit card arrives at your doorstep without you applying for it, should you have the pleasure to activate immediately? Or should you wait for months to think about using it?
In this article, GoBear shall help you come up with that make-or-break decision by identifying the right time and reasons for you to activate the plastic.
Reasons to activate
1. You don't have a credit card yet
Non-carded individuals are those who NEVER applied for one or who were rejected for so many times. Yes, the long wait is over, and your first credit card is right at your doorstep.
Eggzoited? We feel you. But owning a credit card is much more complicated than you thought.
Activate the card if you intend to make it a guinea pig for your money management training. Your first credit card is a starting point for building your credit score. From there, banks will begin to see what kind of a borrower you are. Before you know it, more and more credit cards will come your way after at least six months of use.
Otherwise, do not activate if you don't feel like using the plastic and you have the cash to spend, anyway (lucky you!)
2. The card suits your lifestyle
As we've mentioned in our article Best Credit Card Depending On Your Spending Habit, use the credit card that fits your way of life. A miles card perfectly suits the traveler while a cashback credit card can best suit someone who spends much on groceries and dining.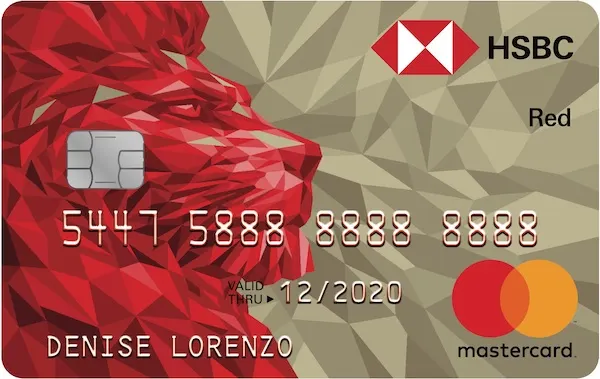 Think seven times if the type of credit card in your hand does not define your needs. For instance, you already have a few credit cards. One is Gold Visa, the other is rewards, and the last is just a primary secured credit card issued by your BOA or bank of account. In this situation, you can activate the card if it has features not offered by your existing credit card. A cashback credit card or a miles card deserves a chance.
3. It is free for life
What more could you ask for if the credit card will not charge you an annual fee for as long as you use it? It doesn't matter how much credit limit it provides as long as you don't pay a single centavo for its existence. Credit cards are finance facilities that give a lot of perks. You just have to be careful about the fees and conditions that come with it.
If you received a credit card that's NAFFL (No Annual Fee For Life) call the hotline for confirmation. The bank representative should see your account tagged NAFFL.
4. It comes with a welcome gift

A welcome gift is mostly granted to first-time cardholders who never had a card from the same issuer. It doesn't matter whether you're carded or not. You are entitled to receive a welcome gift as a gesture of hospitality from the bank for their first-time customers. Sounds great? Wait a sec! Before getting your bonus, there are a few spending conditions required. Some issuers would ask you to spend at least Php20,000 in a month or 60 days. The spending amount needed depends on the gift package.
Reasons not to activate
Credit cards are prized opportunities for those who want to benefit from banking facilities. However, enticing as they may seem, some cardholders choose not to activate for the following reasons:
1. The credit limit is way too low
The extent of a credit card limit defines your purchasing power. Carded individuals opt not to activate credit cards with low limits because they don't find them worthy of the annual fee to be paid. Others ditch the card because they have existing ones with better features and terms.
Low credit limit should not be a hindrance for activation if this is your first credit card. Again, this is your starting point to build a credit score and bank relationship. In time, the banks will increase your limit without you even asking for it. The increase will be based on your usage and payment history.
2. High-interest rates
Banks differ in terms of interest charges. While the standard 3.5% is imposed by most of them, some credit cards only have 2.5%. But this reason is not so compelling if you are a responsible borrower. Pay your dues on time and in full so that you won't worry about interest rates. Banks charge your accounts if you have outstanding balances from the previous billing cycle. Never settle only the minimum amount required to prevent your debts from piling up.

3. No perks, no privileges
One reason why people use credit cards instead of cash is the chance to earn some perks. Whether it is a discount or an opportunity to save more, people swipe for something in return. However, some credit cards do not have these privileges to offer except for their swipe and pay strategy. There are hundreds of credit cards out there that offer tons of perks, and if the card you're holding is not one of those, it is not worth activating.
4. Inefficient customer service
Some reasons for non-activation are not entailed in the credit card itself. People refuse to activate credit cards from issuers with lousy customer service. Cardholders sometimes spend hours trying to reach out to a customer service representative. Others suffer from faulty online banking security systems that compromise their accounts. Research about the issuer's reputation before activation.
Final thoughts:
Credit card activation highly depends on your needs and preferences. Using a credit card comes with privileges and responsibilities because it is a debt facility. You can always enjoy the debt privilege, but you should still be responsible for paying anything you borrow. Thus, activation takes a lot of thought and planning. You should know how to use it and when to use it so it can achieve its purpose to help you manage your finances.
People also read:
Know how credit cards work and what you need to qualify