Finder is committed to editorial independence. While we receive compensation when you click links to partners, they do not influence our content.
When Is it Worth Paying Your Credit Card Annual Fees?
Credit cards are a privilege because we can take advantage of the credit line for enhanced purchasing power and better financial flow. This privilege often comes with an annual fee, which is what banks charge us in return. There are a lot of cards that come free for life such as Citi Rewards and HSBC Red Mastercard, but there are still a few which you can own at a high price.
This article aims to help you understand when it is worth paying the annual membership fee for your credit card. Would you continue to use the plastic even if the provider would not bend to waive the fee? Even when the bank does not have any spending condition for the card to be free for the next year of use?
Credit card annual fee defined
A credit card annual fee is the price charged by a credit card issuer against the cardholder so he or she can continue enjoying the features, benefits, and rewards tied with the card.
Depending on the card tier and range of benefits, annual fees can range from Php1,500 up to Php5,000. Although most credit cards in the Philippines have yearly fees waived during the first year of ownership, cardholders are expected to pay it in the succeeding years.
When is the credit card annual fee worth paying?
1. If your credit score is low
An adverse credit profile or a low credit score leads to disapproval in your credit card application from other banks. Keeping your credit card and paying for an annual fee is one way you can lift your scores and increase your chances of getting approved for another one. First-time cardholders can apply for necessary or secured credit cards and pay their membership fee so they can kickstart their records in the credit bureaus.

2. When the spending condition is too high
During your second or third year of credit card use, the issuer's set a spending condition to waive your annual fee. For instance, you will be asked to spend at least Php20,000 in 30 days for the Php1,500 yearly fee to be reversed. If you give in to this condition, you will end up buying things you don't need. You will even spend more than what you could pay for in a month. In this case, it is more practical to pay off the Php1,500 than waste money to meet the condition.
3. When you're offered a valuable perk
Paying the credit card annual fee won't be bad at all if you're offered a hotel membership, lounge access, or other privileges that cost way more than the fee. This is the case of most premium credit cards for travel. If you own one, don't expect the fee to be reversed because the privileges are worth more. Check for discounts at prime hotels, gym, or even flight booking. Frequent travelers wouldn't mind paying Php3,500 and above for tons of perks and privileges they can access and enjoy. Imagine being rewarded airmiles to be converted for a free flight. Paying for the membership fee is definitely more profitable on your part.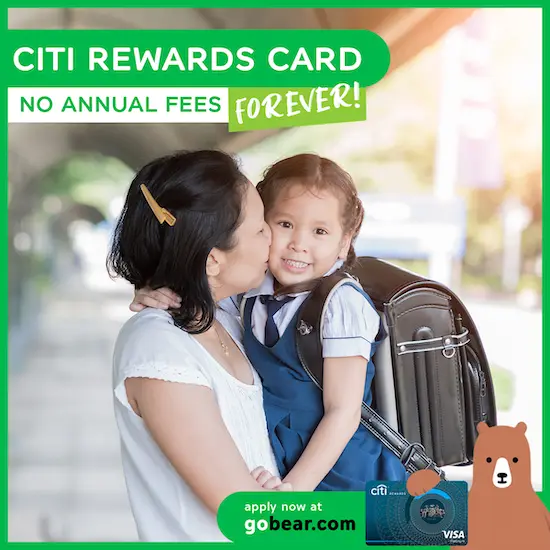 4. When you own an excellent reference card from a reputable bank
Admit it; it is never easy to earn the trust of the most reliable credit card issuers in the country. Some people have applied many times, maintained a good credit score, and have religiously paid their dues. Unfortunately, they end up being declined by the bank, and they wonder what has gone wrong with their application.
HSBC credit cards and those issued by Citibank are excellent references when applying for other cards or even other financial tools. Although these two banks also offer their products free for life within the promo period, paying the fees should not be an issue.
Earning the trust of respectable institutions by having an account with them is a privilege. It does not matter what type of card you own; what matters is the issuer's reputation and network that opens the doors for you to access exclusive privileges. Remember, not all people are given a chance to be approved for a card.
Would you opt for a No Annual Fee Credit Card?
Why not? Getting a Free for Life credit card does not mean you won't have any perks anymore. It only means your financial opportunities are substantial for the entire period that you choose to keep your credit card active. The credit card issuer lets you use the privilege for free for as long as you want. Free for life credit cards eliminate your worries about additional costs each year.
So, would you pay or cancel the card instead?
It is all up to you. The good thing about owning a credit card is the freedom to decide on your financial success. Whether to pay the annual fee or not highly depends on your priorities. Again, if the cost is worth it, and the card is perfect for your lifestyle, it won't be much of a burden to shell out a few bucks for the fee. On the other hand, if you won't need the card in the future and you have other financial tools to manage, then cancel and focus on your existing favorites.
People also read:
8 Signs You're Ready For A Credit Card Upgrade