Finder is committed to editorial independence. While we receive compensation when you click links to partners, they do not influence our content.
What You Should Know Before Getting A Motorcycle Loan
With motorcycles as ubiquitous as they are on Philippine roads, one would think they'd be easier to get than the bestcars. However, that is not necessarily the case. While getting a new motorcycle may not necessarily be difficult either, it does have its own set of hurdles.
If you're in the market for a new motorcycle, bear in mind these few pointers to consider.
Most banks only offer loans for big bikes
Banks often take the extra effort to let you know of their "auto loans". Walk into a bank and chases are that you'll easily notice posters and pamphlets telling you that the bank offers this service. Name a bank and it's almost a certainty that they offer car loans. On the other hand, only a few of these banks offer motorcycle loans.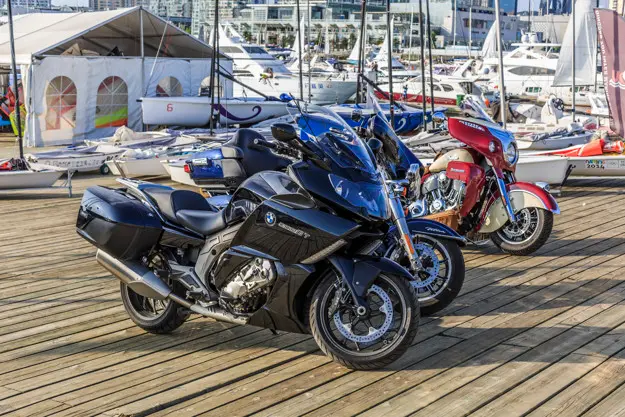 Even if they do, it's often for "big bikes" such as those with engines 400cc and up, or with prices P300,000 and up. If that's what you're looking for, then chances are, the bank you already have an account with can offer you some good deals on big bikes. If you're looking for motorcycles with smaller displacements though, banks may not be able to help you.
But…
Most dealerships of small motorcycles offer in-house financing
If your favorite bank doesn't offer motorcycle loans, don't fret. Chances are, dealerships that sell small commuter motorcycles have their financing facilities. These loan arrangements are often handled by the dealership itself or a financial-based sister company. In the case of dealerships in more remote areas, the dealership may not offer it in-house, but they often have a partnership with a financial firm that can help, though in this case, the buyer may often have to do much of the legwork for the loan requirements. Either way, motorcycle dealerships often have ways to make it easier for you to get a new motorcycle.
Also,
Terms tend to be shorter

Buying a new vehicle is never a small purchase. This is why banks will often offer car loans on installment plans of up to 60 months or the equivalent of 5 years; some even offer 72 months – that's 6 whole years to spread out a payment on a new car. However, motorcycle loans don't often have this much leeway. Banks or other financial institutions that offer motorcycle loans typically have them in shorter installment durations, often lasting no more than 36 months or equal to three years of payments.
But…
Payments are generally lighter
Despite the shorter loan repayment time, motorcycles are generally cheaper than cars, so even a short repayment duration means you still won't have to pay a lot. Commuter motorcycles in the 100 to 150-cc range typically are no more expensive than P100,000, so spreading out installments to 36 months, depending on a downpayment, will be fairly light. For example, a typical 125-cc scooter or underbone motorcycle may have a price tag of around P75,000.
READ:10 Things To Consider When Buying Your First Motorcycle
Assuming a 20% downpayment of P15,000, that leaves P60,000 spread out over a tenure of 36 months. Also assuming an interest of around 5%, then that's a monthly payment of just P1,798. Naturally, different financing institutions will offer different loan packages, so best to ask your dealer or their financial partners for exact details. Either way, it tends to be fairly light on the pocket!
Finally,
The choices may be confusing
Motorcycle choices tend to be broad. So broad that it can get confusing. What's the difference between a Yamaha Mio i, Mio Aerox, and a Mio Gravis? What's better between a Honda Click and a Suzuki Skydrive? Is the Rusi Classic 250 a good retro-style bike or should I go with the Kawasaki W175? With the dizzying selection of motorcycles on the market today, it can be easy to get lost in the details. Even between manufacturers, many motorcycles of the same type tend to be very similar to be practically carbon copies of each other. That's how competitive the motorcycle market is.

But…
You can take time to find the best deals
It's better to have multiple choices than to have few. This way, you get a better chance of getting exactly the kind of motorcycle and features you want and getting the best possible deal, especially if you're on a tight budget but don't want to sacrifice quality on perhaps one of the biggest purchases you'll be making.
Even manufacturers are forced to put in as many features into what can be considered a "basic" motorcycle while keeping prices down just to be competitive. And even then, the same model of motorcycle can vary in price when it reaches the different dealerships, who may also offer more competitive installment plans. Loan requirements can also vary, with more and more dealers offering low or zero downpayment plans and the bare minimum requirements just to get you the motorcycle you want.
READ:'Tis The Season To Be Riding
Getting a motorcycle these days might even be easier, as the pandemic has caused a decrease in car and motorcycle sales in general, so dealerships and sales teams are offering even more competitive packages. Free upgrades, rider gear, and other options are being offered to sweeten the deal and encourage buyers to make a purchase.
So if you're in the market for a new motorcycle, look around extensively. Visit multiple dealerships from different brands, and feel free to ask what they're including in the deal, whether it's a rebate, a freebie, an upgrade, or whatever else they're offering. Ask for detailed features of each bike you're considering, and take notes. You'll find that if you know what you want, the multitude of options will narrow down fairly quickly, and you'll ultimately get the best deal on that motorcycle you've always wanted.