Finder is committed to editorial independence. While we receive compensation when you click links to partners, they do not influence our content.
What You Should Know About Your Vehicle RFID Sticker
If your daily commute route passes through some of Metro Manila's expressways, such as NLEX and SLEX, then you're likely familiar with the concept of toll gates. These gates essentially charge fees that allow drivers to cross privately-owned roads. But due to the age-old process of paying the toll fees in-person, these gates have been known to be hubs for traffic jams.
You might remember the hectic Monday mornings where you've been stuck in line for the next toll gate for over 20 minutes–not fun. Moreover, with the pandemic still looming over the horizon and quickly changing the way the world works, there has been an urgent need to make cashless transactions universally available across a wide range of services.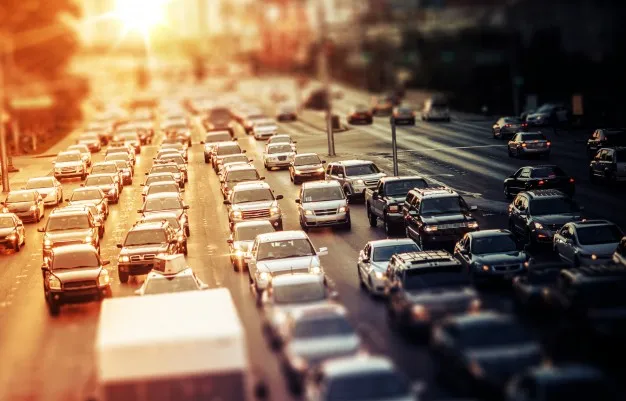 To address these concerns, the government rolled out regulations that require all vehicles that cross expressways to own an RFID sticker. Two common RFID stickers cover the Metro Pacific Tollways and the San Miguel Corporation roads–here's what you need to know about EasyTrip RFID, which covers the former.
RFID System–The Basics
The Department of Transportation (DOTr) was responsible for rolling out regulations concerning the RFID system, primarily to prevent COVID-19 from spreading widely, as an interpersonal payment structure can be dangerous given the number of cars that pass tollways every day. Many people raised concerns about this new system, and if you're still worried about it–don't be. It's a lot simpler than it sounds!
READ:How To Travel To The Province During Community Quarantine
What is RFID?
The RFID is essentially a sticker that you can place on your vehicle's headlights or windshield and is scanned as you cross the toll gate. That means no more stopping to make a payment and wait for change–this new process significantly reduces the waiting time amid busy expressways. The payment is automatically deducted from a dedicated EasyTrip card, which you can load up as needed.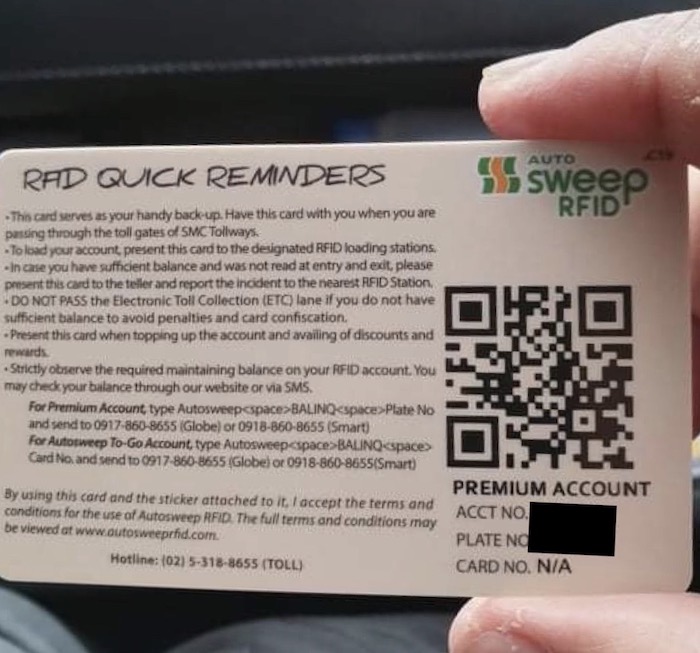 The EasyTrip RFID applies to all roads under the Metro Pacific Tollways Corporation, including the North Luzon Expressway (NLEX), Subic-Clark-Tarlac Expressway (SCTEX), Cavite-Manila Expressway (CAVITEX), Cavite-Laguna Expressway (CALAX), and the C5 Link Flyover. The Autosweep RFID tag is used by San Miguel Corporation (SMC) to facilitate toll cashless payments at MCX, TPLEX, STARTOLL,SLEX, SKYWAY, and NAIAX.Regardless of whether these expressways are part of your daily commute or once-a-while journey, it's pertinent to pick up the RFID sticker to avoid trip delays in the future.
When should you apply for RFID?
The initial deadline for ownership was on November 2, 2020, so it's no longer possible to pass the tollways without the appropriate sticker. However, the government recently announced that the installation of the sticker will continue even after December 1, 2020. Furthermore, the DOTr said there will be no apprehensions for vehicles without RFID stickers until January 11, 2021.
If you still haven't applied for one, you can quickly pick one up at one of the installation and reloading sites near you. It's free-of-charge but requires an initial consumable load of P500. The actual application process will take no more than 5-10 minutes, but note that lines tend to be long as everyone is rushing to get their stickers!

Application requirements
The application process for an EasyTrip RFID is simple–take your car to the nearest installation site, fill out a form, pay the P500 fee (which doubles up as consumable load that can be used immediately), and you're done! If you aren't keen on visiting a site and waiting in line, then you can also pick up a stick-it-yourself RFID through the official EasyTrip Shopee or Lazada mall. Don't forget to register your account immediately after to avoid complications.
Considerations
There are some things to consider when managing your RFID account. First, it's important to know that if your RFID card has remained inactive or without load for six months or more, then your account will automatically be deactivated.
While this won't be an issue when you cross the expressways daily, it's a consideration you have to make when picking up an RFID for future use. Depending on your travel habits, it might not be necessary to install an RFID until you foresee a trip along the Metro Pacific Tollways in the near future.
READ:New Rides in the New Normal: Should You Consider Getting A New Car?
Second, you have to ensure that your RFID load is always above P100 or the minimum toll fee, as if your card doesn't have the appropriate amount upon scanning at the gates, then it'll be at risk for confiscation. When you pass through a toll plaza, you'll get visibility on the exact fee you need to pay. If the signal lights up green, then your card is safe–you have plenty of loads left for future trips. If it lights up orange, then you're running low and may want to visit a nearby loading site to top up. And when it lights up red, then you're in trouble–your card doesn't have the appropriate balance to proceed.

The process for paying the toll has drastically shortened, which offers a wonderful quality of life improvement, especially to busy commuters during the rush hour. You no longer have to pick up a ticket, wait in line, pay, and wait for change. Your RFID sticker contains a bar code, which will be scanned as you pass through the gate, and the fee will automatically be deducted from your companion card. When it comes to safety–there's no need to worry. The stickers are literally just stickers that contain a barcode, so there's no risk of getting tracked or having to charge batteries.
Reloading your card
There are a good number of reloading sites that you can visit to top-up your RFID card and ensure that it has enough money for your day-to-day expressway trips. You have three options: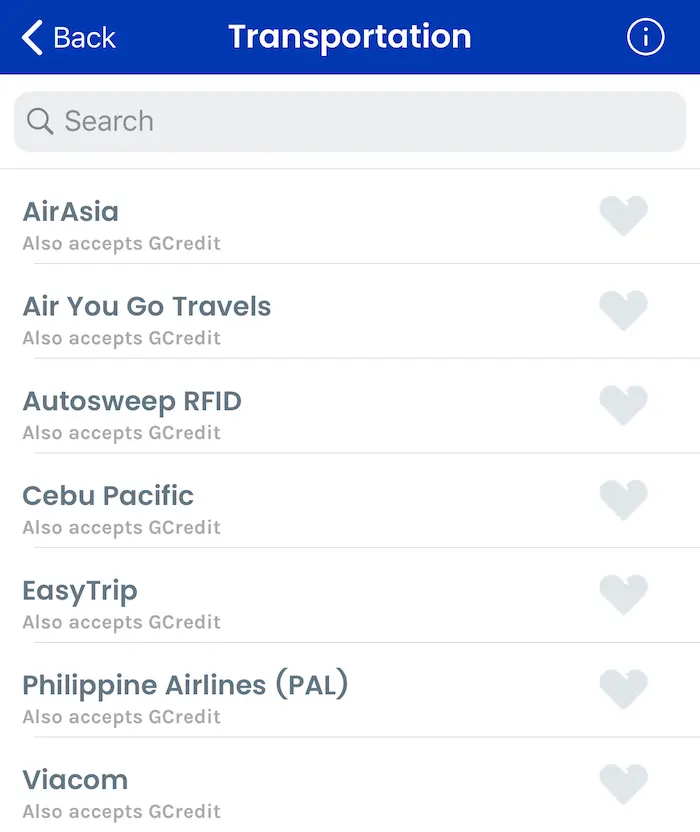 Visit any installation site, which also offers reload services. These stations are situated near the toll gates, so if you happen to realize that your card is a little short in the middle of a trip, then you can do a quick stopover any time.
The EasyTrip website allows you to reload your card through various online channels, including debit and credit cards, e-wallets, Gcash, and more. If you have an auto-specific credit card that you intend to use to pay for reloads, you may want to get in touch with your bank to see what type of points these payments can earn.For GCash, opt for Pay Bills, then click on Transportation and the app will automatically show the EasyTrip and AutoSweep RFIDs.
Common bayad centers, such as 7-11, LBC, SM Supermalls, ECPay, and more support EasyTrip RFID reloads.

Final thoughts
The RFID system is a step toward the right direction, as it directly addresses long-term concerns, including the long wait times at toll gates and the interest in a wider range of cashless transactions. While the new process was rolled out quickly, you can still pick up a sticker for your car–whether new or old–any time within the business hours.