Finder is committed to editorial independence. While we receive compensation when you click links to partners, they do not influence our content.
What You Should Know About Credit Card Travel Insurance
Credit cards can make flight bookings a lot easier. For a few, these plastics even protect them from travel mishaps they might face along the way. Yes, some credit cards come handy with complimentary travel insurance once these are used to pay for flight purchases. The benefits of travel insurance on credit cards depend on how you book the trip. The type of your credit card also affects the coverages you can claim. It helps to read on and understand things what makes credit card travel insurance the next big thing for the modern wanderlust.
How to get complimentary travel insurance?
Complimentary travel insurance is the inherent features of select credit cards. The cardholder who uses the credit card for buying travel tickets automatically gets protection. To avail of this feature, you should ask the bank agents before applying. You can check out different types of cards from comparison sites like GoBear to see the features which each card offers. In the Philippines, even basic credit cards can provide travel insurance depending on the issuing bank's promos.
What does credit card travel insurance cover?
As mentioned earlier, travel insurance tied up with your credit card can be limited. You may either have more or less coverage. Sometimes, supplementary cardholders could also enjoy this feature. Here is a checklist of the most common coverages included in your credit card travel insurance:
1. Flight delay
One of the most stressful mishaps a traveler can face is flight delay. There are times when your plane doesn't leave as scheduled due to engine breakdown, weather, and other unforeseen circumstances. The airlines may ask you to stay at the airport and wait for further announcements. Most credit cards for travel offer monetary compensation for up to Php2,500 for every eight hours of delay. The amount can translate to Php300 per hour – an amount which might not be enough to cover for the hassle but which might at least lessen the damages.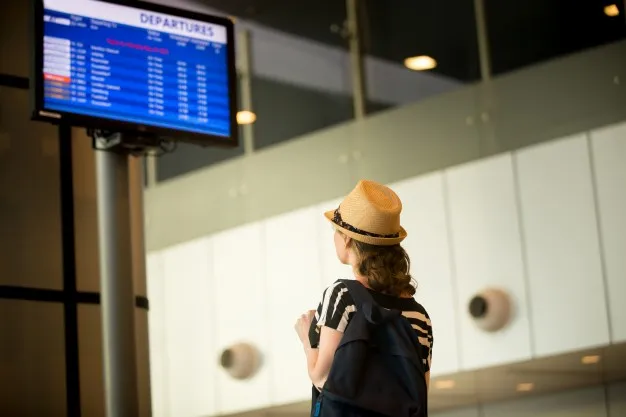 2. Damage or loss to baggage
Travelling can be a lot of things, including forgetting where your luggage is or dropping your much-priced DSLR. Don't worry, some banks like Security Bank offers coverage to a loss of or damage belongings for up to Php5,000 for each item which you declared before travelling.
3. Personal liability
The credit card issuer or bank will pay off the cost in connection to property damage or bodily injuries due to accidents faced during your trip. The average repayment for this coverage can be up to Php2.5M depending on the type of your card.
4. Medical expense reimbursement
Emergency medical cost reimbursement pays back all the expenses for medicines and hospitalization while on a trip. This type of coverage can be applied to both instances of illnesses and accidents that threaten your health. Your credit card issuer will pay for ambulance services, hospital charges and doctor's fees, among other expenses you incurred. Higher-tier cardslike world MasterCard or Platinum Visa can also get you covered for medical evacuation. In connection with medical expense reimbursement, you will also be subject to a transportation benefit. The medical evacuation coverage should allow you to reach the nearest clinic or hospital for therapeutic intervention.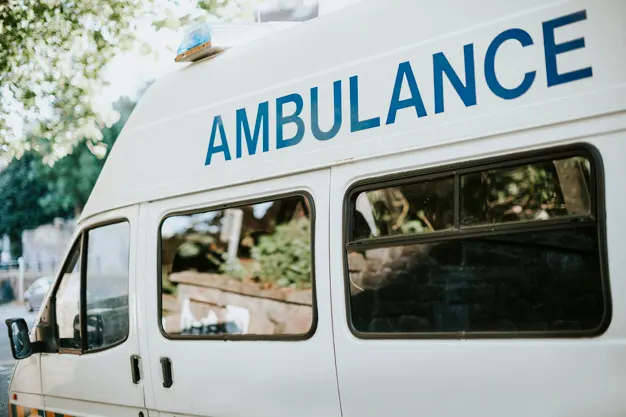 5. Trip cancellation
Most credit card travel insurance get you covered from the time of booking. Trip cancellation cover lets you refund up to 100% of your flight cost for several reasons:
·Your destination is subject to terrorist threats
·Severe weather conditions may prevent you from reaching your destination safely
·You suffered from injury, illness or death
·Your travel companion or a family member suffer injury, illness or death
Trip cancellation due to the reasons mentioned above will let you get your flight expenses back. This cover may sound beneficial, but then, again, your credit card issuer can set some limits.
A trip interruption may differ slightly from trip cancellation; a trip interruption may apply to reimburse trip expenses a day before your flight. Some banks let you enjoy reimbursements of transportation costs you incurred if you need to return home from your interrupted flight.
Best credit cards that offer travel insurance
Credit card providers in the Philippines continuously explore ideas to let cardholders enjoy a lot of benefits. Gone were the days when you only need a travel credit card to enjoy maximum benefits. Now, even classic cards could let you book your trip and protect it. Here are a few credit cards with travel insurance plans tailored for different types of users.
1. Unionbank GetGo Gold and Platinum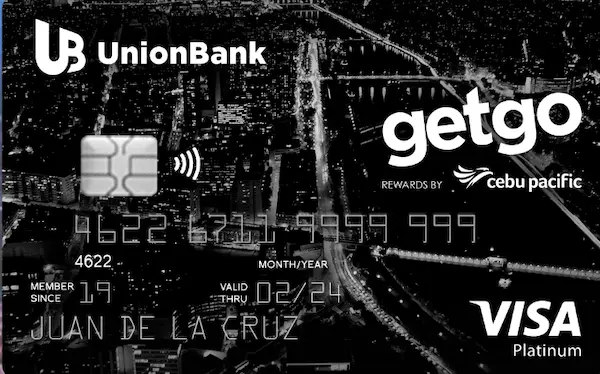 The UnionBank GetGo cards are partnered with Cebu Pacific. Once you use the card for booking flights, you will be granted up to Php10M coverage on travel insurance. You also get priority check-in for your Cebu Pacific flights. What's more? Get free access and enjoy the amenities of the Skyview Lounge at NAIA Terminal 3
2. Citi PremierMiles Card
Citi lets you travel with less hassle, more perks! Travel with peace of mind when you book your flight with Citi PremierMiles. Get covered for up to Php1M for loss of life due to accidents. Citi also gives you 30-day purchase protection when you buy anything charged to your card. Other perks of the card include:
* VIP lounge access at lounges in the country and abroad. The VIP access lets you enjoy two complimentary passes each year.
* Earn 1 PremierMile for every Php30 spend. These points never expire and can be used for 8,000 hotels and 60 airlines worldwide.

3. BPI credit cards
Yes, BPI credit cards getyou covered regardless of your card tier. Travel insurance is applicable at varying extent for Blue MasterCard, Gold MasterCard, SkhyMiles MasterCards, Platinum MasterCard, Visa Signature and Corporate MasterCard. BPI credit card travel insurance starts upon physical boarding or check-in and ends after you get off the plane from your trip. For BPI Corporate MasterCard, the travel insurance benefits are also applied to other passengers booked using the card along with the following conditions:
* The passenger is an employee of the same company
* The traveller's name was declared before the trip
* The other passenger's travel fares are purchase using the same corporate card
4. HSBC Platinum Visa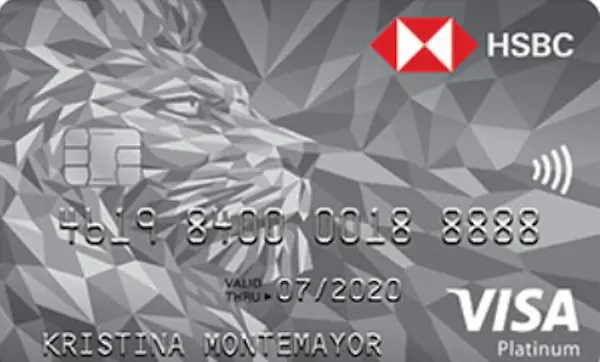 HSBC Platinum Visa credit cardholders shall be granted repayments on the following:
* Trip cancellation and curtailment for up to Php10,000 each
* Accidental death, dismemberment, unprovoked murder, and assault paid for up to Php10M
* Baggage delay of Php1,000 for every 12 hours
* Travel delay of up to Php2,000 for every 12 hours at 96 hours maximum
Thye travel insurance will cover the cardholder, children and eligible spouse from the origin of the trip towards the destination as indicated on the ticket. All HSBC travel insurance coverage shall cover domestic and international flights with an unlimited number of trips.
5. RCBC Travel Plus and Travel Plus Lite
Principal and supplementary credit cards holders of RCBC shall be given free travel insurance when booking flights with RCBC credit cards. Eligible cards include RCBC Bankard Classic, Bankard Gold, and all other co-branded credit cards except AirAsia. The RCBC Bankard Travel Plus and Lite cover you in cases of accidental death, dismemberment, disablement, emergency trip termination and travel inconveniences.
6. Metrobank Travel Platinum Visa
Metrobank lets you travel with peace of mind when you purchase a travel ticket with your Platinum Visa. Cardholders will receive up to Php5M repayment for death or dismemberment not caused by the following:
* War or invasions
* Acts of terrorism
* Acts of foreign enemies and warlike operations
* Civil war
* Civil commotion resulting from uprisings or military power

How to use your credit card travel insurance?
Knowing that you are covered before boarding the plan makes every travel a lot more exciting. Your credit card travel insurance can be a lucrative freebie when appropriately used. Here are a few things you should keep in mind before, during and after your flight:
1. Check the benefits
Call your credit card issuer for limitations and extent of cover. Assuming all credit cards for travel are on, and the same will not be suitable for you. Ask the bank representatives for exceptions, inclusions, eligibility and specific repayment amounts.
2. Save your receipts
When booking your flights, make sure you have the official receipts and flight confirmation details. Airlines usually send these documents to your email. A copy of it can also be accessed via the airline's mobile app when you log in.
3. Compare costs
Some flights may be way cheaper when paid via other means as compared to credit cards for travel. Although this circumstance may be rare, it pays to consider how much more will you be paying for a flight via different modes. You may want to even check the total value of the trip and travel insurance when purchased separately. If your credit card will let you save more on both and will also let you air miles and rewards, then it is worth using it for your trip.
4. Ask for details of the claim process
Know how your credit card issuer lets you get the claims for the coverage. Prepare the necessary documents which h your bank may require to process requests. You may usually need to furnish a copy of your travel itinerary, flight ticket, passport, and receipts. For inevitable mishaps, police reports and airlines certification are necessary.
5. Inquire about added costs for other coverages
Your credit card travel insurance may have limited benefits. If you want to engage in extreme sports in your destination, ask the bank for extra costs. You might want it to direct debit to your card and ensure full coverage for your dream trip.
People also read:
Know how credit cards work and what you need to qualify