Finder is committed to editorial independence. While we receive compensation when you click links to partners, they do not influence our content.
What You Should Do When Exposed to a COVID-19 Patient?
As medical workers risk their lives in guarding the frontlines and work on finding a cure, the public is advised to remain vigilant and informed to curb the spread of COVID-19. The Philippines has already breached the 290,000 marks with 230,000 recoveries as of writing. With the continued testing conducted in communities to identify and isolate cases, the numbers are expected to increase.
The numbers can be overwhelming. For some, these might not just be statistics but a reminder that one of their loved ones or close friends contracted the virus. And if (knock on wood) you too have been exposed to a COVID-19 patient, here are the things you should keep in mind based on information collated from the World Health Organization (WHO) and the Department of Health (DOH).
,
What you should know
It's hard not to panic when you are already in a difficult circumstance, but it is best to keep calm and clear your mind first. This will help you think straight and remember the things that you should do to assess your situation.
A confirmed COVID-19 case is one who tested positive for COVID-19 using a reverse transcription-polymerase chain reaction (RT-PCR) test conducted by a DOH-accredited testing laboratory.
A person cannot be considered a confirmed case if he or she has only been reactive to a rapid test or antigen test. The results of both have to be confirmed with an RT-PCR test.
,
According to WHO, close contact means that "you live with or have been in settings of less than 1 meter from those who have the disease." In that case, you may be at risk of being infected by the virus.
COVID-19 spreads from person to person through droplets expelled when a COVID-19 patient talks, sneezes, or coughs. The person who breathes in these droplets can catch the virus. It can also be contracted when a person touches his or her eyes, nose, or mouth after touching a surface where these droplets landed.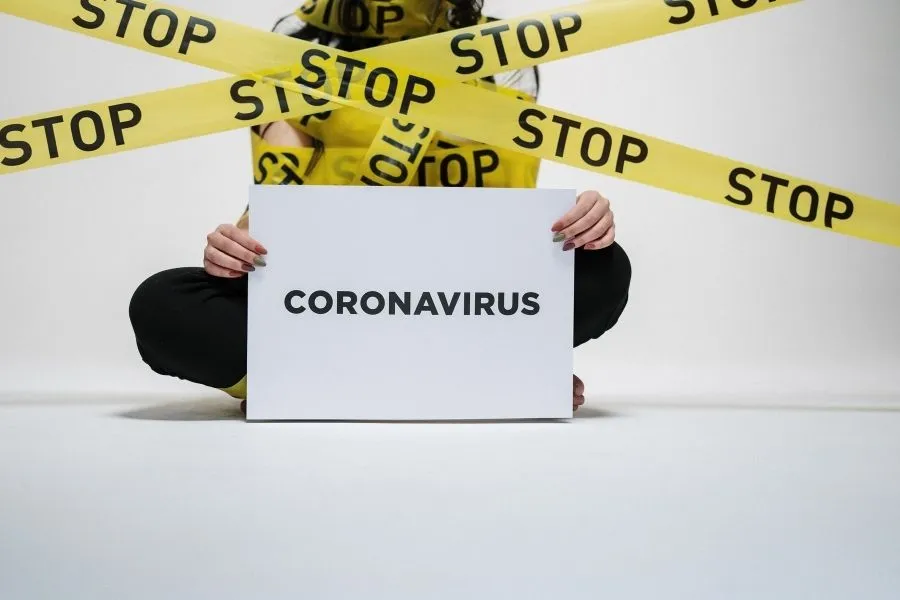 What you should do if exposed to a COVID-19 case
If you think you have been exposed to a COVID-19 case, here are the things that you should do.
1. Self-quarantine
Self-quarantine is advised by WHO to those who have been exposed to a COVID-19 case. This means you should only stay at home and avoid getting close to anyone at home. You should not go to work or a public place.
HOW TO SELF-QUARANTINE
(Source: WHO)
have a large, well-ventilated with hand-hygiene and toilet facilities
If this is not possible, place beds at least 1 meter apart
Keep at least 1 meter from others, even from your family members
Monitor your symptoms daily
Isolate for 14 days, even if you feel healthy
If you develop difficulty breathing, contact your healthcare provider immediately – call them first if possible
Stay positive and energized by keeping in touch with loved ones by phone or online, and by exercising yourself at home.
2. Check for symptoms
A person who has contracted COVID-19 can manifest mild to severe symptoms. It could take up to 14 days for these symptoms to show.
Here are the symptoms you should look out for according to DOH:
MILD SYMPTOMS
SEVERE SYMPTOMS

Fever
Dry cough
Exhaustion
Difficulty in breathing
Body pain
Clogged nose
Runny nose
Throat pain
Diarrhea

Difficulty in breathing
Gasping for air
Continued chest pain
Restlessness
Bluish lips or face
READ: Must-Have Medical And Health Apparatus At Home
3. Contact your Barangay Health Emergency Response Team (BHERT)
The Barangay Health Emergency Response Team (BHERT) is a team established by the Department of Interior and Local Government to help prevent the spread of COVID-19 in the community. They are also tasked to respond to emergency cases, such as when someone from the barangay tested positive for COVID-19.
If you have been exposed to a person who has COVID-19, you should immediately inform your BHERT by calling your barangay's hotline. If you do not have their contact details, have someone go to the barangay office to inform the BHERT. Remember, you should be observing self-isolation. If you are alone at home and the second option is not feasible, look for your city or municipality's COVID-19 hotline, which is usually posted on their official Facebook accounts.
DOH also has COVID-19 emergency hotlines:
(02) 894-COVID[02 894-26843]For PLDT, SMART, SUN, and TnT Subscribers: 1555
The representatives from BHERT will monitor your condition every day and advise you whether your need to be tested or treated by a medical professional.
4. Recall your past activities
While waiting for the BHERT or the contact tracing team assigned by the local government unit, you should take your time in recalling your activities since you came in contact with a COVID-19 case. This will help the frontliners assess your condition. It will also make it easier for them to trace your close contacts so they could also be advised on what to do.
5. Get ready for testing and probable hospitalization
The government is currently implementing expanded free testing. This covers the following:
Suspected COVID-19 patients
Persons exposed to confirmed COVID-19 patients
Persons who traveled to areas with local transmission of COVID-19
Persons who have a high risk of contracting the virus (senior citizens, persons with co-morbidities or existing illness)
Healthcare workers/frontline workers
COVID-19 testing should be conducted by a health professional. The Food and Drug Administration advises against the use of uncertified COVID19 test kits. Do-It-Yourself testing kits are also not recognized and approved by the government. FDA already issued a policy prohibiting the online selling of COVID-19 test kits to protect the public from harm.
The PCR-test is conducted by inserting a swab through your nose (nasopharyngeal) or your mouth (oropharyngeal).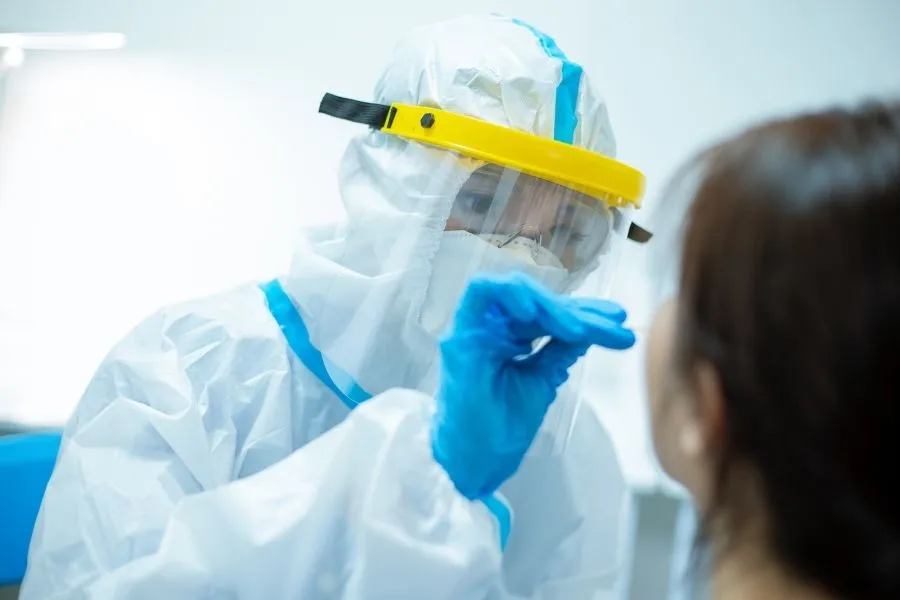 Medical professionals will advise you on what to do while waiting for the test results from the laboratory. By then, you should already be preparing your personal belongings such as clothing, mobile phone, charger, pertinent documents (PhilHealth card, valid ID, insurance). Have a list of your contact persons ready. Endorse it to the facility so they can inform your relatives in case of an emergency. Because you will be isolated, make sure to prepare your books or anything that can keep you entertained without sacrificing your health. Once you test positive, you will be contacted by the laboratory, BHERT, or a local government.
READ: How Much Does COVID-19 Treatment Cost?
There is no developed cure yet for COVID-19. Those who test positive are brought to an isolation area or treatment facility. If this happens, your family and friends will not be allowed to go near you to protect them from contracting the virus. Healthcare workers are trained to monitor you and provide your needs. You will be released from the facility once your test results come out negative.

What you should do even if not exposed to a COVID-19 case
The COVID-19 pandemic will be a step closer to being over once a vaccine or cure is developed by the medical community. While it has not happened yet, you can do your part by staying at home as much as possible. Observance of the minimum health standards such as wearing face masks and face shields when going to the workplace or even to the mall is mandated to protect yourself from the virus.
Make sure you are logged in to every establishment you visit so the authorities can contact you in case someone in that area tested positive for COVID-19. It is best to keep a journal of your activities which includes the places you visited, the time you visited and left, and the people you came in close contact with. This will help the frontline workers in contact tracing in case you test positive or someone close to you does. Most importantly, keep yourself informed by browsing news updates regarding COVID-19. This will help you avoid panic and anxiety caused by misleading information spreading around social media.