Finder is committed to editorial independence. While we receive compensation when you click links to partners, they do not influence our content.
What You Need To Know About Mortgages In The Philippines
Are you looking to buy a new property, but can't afford to pay millions in cash? Perhaps you're wondering how to borrow such a massive amount of money for a home. Good for you, there are a lot more convenient options to doing that today, more than ever!
Because of the booming economy and increasing demand, the price of real estate properties has become higher over time. Owning a home is a far-fetched dream for many Filipinos if it's not for lending agencies offering home loans ormortgages.
What is a mortgage?
Similar to applying for a personal loan for any approved purpose, a mortgage is a loan that allows you to purchase your own home. Like any other loan, a mortgage states the amount you're allowed to borrow, the interest rate, the duration or term of the loan, and the collateral, among many agreements. In the case of a mortgage, the guarantee is the house you use the loan for. If the loan is not repaid per the written agreement, the house is claimed by your lender as their own. This is when banks and similar lending entities foreclose properties.
For the best possible loan for you, you should look for the following properties in a house financing plan. The following terms should also help you learn everything about mortgage in no time!
Loan purpose
What are you borrowing for?It may be a new or pre-owned house and lot or condominium. You may be aiming to refinance a current housing loan that has become unbearable for your current finances. If you want to build your own house with an investment, you can do so if you own the lot you want a house on. There are financing options for whatever abode you wish to have!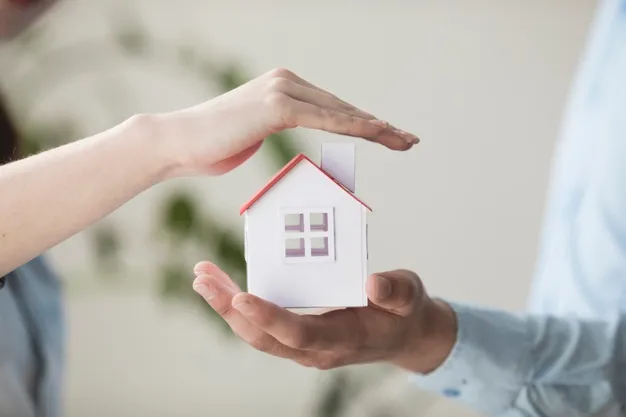 Loan amount
From some banks and lenders, you can borrow from PHP 200,000 up to 90% of the total appraised value of the property or simply the loan-to-value (LTV) percentage. This means that you shoulder the remaining amount of the property!The initially appraised value may or may not be the exact amount of your dream house, especially if it's yet to be built. It's important to have still a budget for tiny over-budget spends here and there, including a hefty down payment. Now while you can borrow money to pay most of your house's worth, it's essential to save up a down payment to lower your principal and your remaining balance over the years.
Interest rate
You'd be thrilled to know that there are lenders that offer housing loans with interest rates as low as 3.00% per annum. This is how much the lender will be profiting from the mortgage. The interest rate can vary depending on the principal loan amount and the duration, and even the borrower's credit score, among other risk factors. The higher the risk of the mortgage, the higher the interest rate would be.
Fixed-ratemortgage (FRM) VSAdjustable-ratemortgage (ARM)
Mortgage's interest rate can be chosen to be fixed for the entire loan duration,oronly for part of the loan term. The advantage with FRM is that you know what interest rate you are paying for the entirety of your loan. Meanwhile, the ARM sets an interest rate for a few years, then a fluctuating rate for the rest of the term. This increase or decrease in the interest rate may or may not be beneficial to you. Usually, the initial payment period has a lower interest rate to entice borrowers to take it over the FRM option. Thus, before going for ARM, make sure you can handle to pay the maximum interest, in case it comes to that.
The loan termduration of your loan is dependent on your present and future financial situation. Are you going to have the same job or get promoted within 25 years? Or are you retiring in 10 years?
Amortization
How often you pay part of your mortgage. Most often, the amortization is monthly, and dependent on your principal loan, interest, and term. Essentially, you're renting the place you own for your chosen time! Make sure your monthly income comfortably fits your amortization, in addition to all other expenses. This is where all the loan factors come to play.
On home loan calculators
There are many ways to tackle the variable to a housing loan. All of which should collectively help you decide how to finance your home. Here are some questions to consider when contemplating whether or not a housing loan is for you.
How much should your dream property cost provide your current gross monthly income?
How much is your monthly amortization given the loan amount, term, and interest rate?
These should allow you to look into the future and evaluate your financial capability to afford a house.
Meet your lenders.
Your mortgage terms heavily rely on the lender that finances your loan. Luckily, there is more than one option for your dream home!

Bank financing
This is possibly the most popular option for all kinds of financing, including mortgages. Because of the many banks to choose from, the interest rate is usuallythevariable to compare.
Simply put, banks are fighting to have the lowest interest rates to entice borrowers. Thus, banks' interest rates are often more economical than other financing options too. GoBear has rounded up the banks you can choose from on thislist!
Highest LTV ratio
Those who are looking to buy a house without a substantial outright down payment, the highest LTV ratio shouldered by the bank, is the ideal option.Unionbankoffers to shoulder a maximum 90% LTV ratio!
Lowest interest rate
You would want the lowest interest rate for any kind of loan. After all, the interest rate is just for the lender's benefit, right? Drive your interest rate further down with a large down payment, thus a smaller principal loan, and a shorter loan term. Among bank options,Security Bankoffers the lowest rate at 5.25%!
Longest loan term
More extended loan term means smaller your monthly amortization, despite the higher interest rate. This is because your entire loan is divided into more months of payment. Good thing you can choose to pay your mortgage in 30 years withEastWest!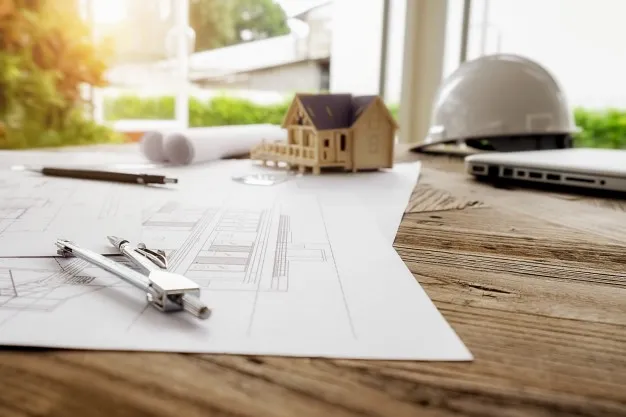 In-house financing
If you're looking for a more convenient option than bank financing, then this is for you. In buying a brand new condominium or house and lot, the sellers might offer you a monthly payment/ amortization option. Usually, in-house financers are more lenient in case of bad credit or incomplete formal documents. Because of this convenience, interest rates are much steeper.
Government financing
This is another option to take on a housing loan. And because it's a government lender, expect a lower LTV ratio, a high-interest rate, and a short loan term. However, this might be the best option for Pag-ibig members for at least 24 months before the loan, and members of other LGO's like FICCO, SSS, and NHA.
FICCOoffers a house financing plan for a 60% LTV ratio of up to 2 million pesos. The loan is on for 5 years, with an interest rate of 8% reevaluated every 2 years. Minimum wage earners can afford a house loan of up to PHP 750,000 fromPag-ibig, with only 3% interest rate, payable for 30 years! Now,that's hard to top!
How to prepare for a mortgage?
A mortgage is a long-term commitment to a loan. Considering your house is collateral to this loan, it's a considerable risk to default the loan. Thus, here are the most useful tips you can put to good use before, during, and after your mortgage.
Prepare requirements
documents are required by lending entities, especially when applying for a huge-risk loan. Most housing lenders generally require the following documents:

Respective application form/s
Proof of income for at least a year
At least two valid IDs
Land title named to the borrower (for house construction loan)
Proof of legitimacy of property from the property seller (if not in-house financing)

Evaluate your financial capacity and stability
is what the home loan calculators are for. Will you be able to afford a PHP 15,000 monthly amortization for the next 30 years? If not, maybe you should pay a larger down payment, or choose a cheaper property. Your financial capacity dictates the terms of your loan.
Clean your credit history
clean credit history is ideal for lenders. Clean up your balances, repay necessary des and debts. Having a good credit score increases your chance of availing the house loan, and may even decrease your interest rate dramatically.
Create financial stability
applying for a housing loan, you might need to stick with your current employer for some time, preferably for the entirety of your loan term. This will show your lender that your current income is stable and will be able to pay the mortgage for years! Similar to suitable credit, financial stability improves your chances of affording your dream house with a lenient loan.
Bottom line:
Owning a house is a dream for many people. Home loans are a way to make that dream come true. However, it's a big responsibility and commitment to take under one's belt. It's a loan that cannot be left unpaid, or you lose your home in the process. Make sure you can commit to a long-term, huge-risk loan before applying for one.