Finder is committed to editorial independence. While we receive compensation when you click links to partners, they do not influence our content.
What You Need to Know About Citi Personal Loan
A new year means new goals, new dreams, and new endeavors to engage in. For many, it is a new journey that would require sufficient funds. Whether you aim for a new small business, a new career development path, or a renovation project, you will need enough money to push through and achieve it. A Citi personal loan is available for those who dream of embarking into a fresh start. Here is a short guide you can check out if you want to consider a Citi personal loan in your 2020 efforts.
1. You can get approved in 24 hours
You might think that only online lenders can give feedback in a day. However, Citibank is actually offering the same speedy feedback for quite some time now. Yes, you will be informed whether your application is approved or not in less than 24 hours. That means you don't have to wait for weeks left hanging and guessing.
2. You can use the loaned amount for different purposes
Whether you're looking to apply for a Citi loan for your business expansion, home improvement, holiday, personal growth, and debt consolidation, the Citi Personal Loan is the right choice. With the use of their loan calculator, you can immediately estimate your monthly amortization in 24, 36, up to 60 months.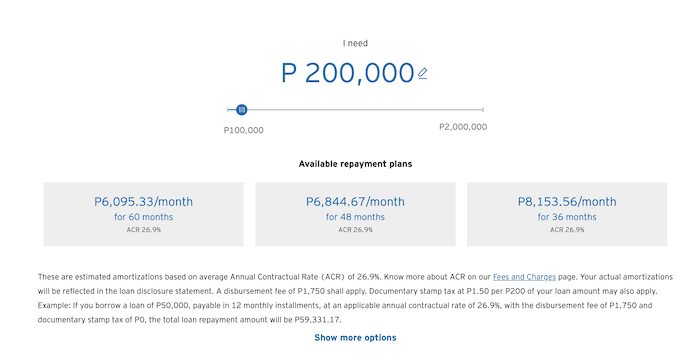 If you're planning to renovate your kitchen and would need around Php200,000, you will be paying Php6,095.33 per month for 60 months at an Annual Contractual Rate (ACR) of 26.9%. On the other hand, if you wish to pay in 24 months, your monthly installment would be Php10,865.33 per month with the same annual ACR.
3. You need to pay specific fees
Personal loans don't come for free, and you will be charged a disbursement fee of Php1,750 plus a documentary stamp at Php1.50 per 200 of the loan amounts. You may also pay a closure handling fee of 4% of the unbilled principal amount of the loan. A returned check fee will be at Php1,500 for every bounced check due to the insufficiency of funds, alterations, erasures, and stop payment orders.

4. You should submit documents to prove your employment or your eligibility
For an employed individual, you can submit one government-issued ID and your latest income tax return (ITR) or BIR Form 2316 along with your payslip.
Self-employed applicants should submit a copy of their government-issued ID, latest ITR of business or BIR Form 1701, and audited financial statements.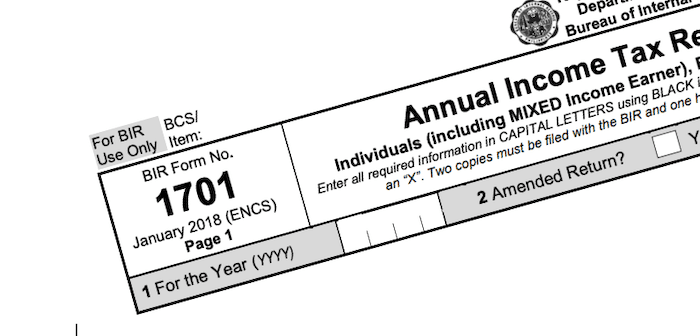 Valid government-issued IDs may include passport, Pag-Ibig, or Philhealth with photo, SSS or GSIS ID, UMID, postal ID, and front and back of PRC ID.
5. You should prepare post-dated checks
After your application is approved, you will need to provide Citibank with duly signed post-dated checks equivalent to the number of months for your loan tenor. Personalized checks are advisable, although you can easily apply for a check from your bank of account and could immediately get a generic checkbook.
Make sure that the checks will include the exact amortization amount, date, and signature. Never allow for erasures as this will impede your loan repayments and may cause you to incur late payment charges.
The signed and duly filled-out PDCs will be pickup by a bank representative in your home or office, whichever you prefer.
6. You should provide a nominated bank account under your name
A nominated bank account will receive the loaned amount after submission of all the documents required. Should there be no problem with your papers, you can expect the money within 2-5 banking days.
7. You can pre-terminate the loan
Citibank allows pre-termination of the loan; however, you still need to pay for a pre-termination fee, which is 4% of the remaining unpaid amount. Once settled, you need to wait for the next billing cycle before your account reaches a zero balance, indicating that all costs are paid accordingly.
8. Your loan account can remain active in two years
Even after pre-terminating your loan, your Citi loan account remains active and could be visible in the app. Existing Citi loan account means that you are eligible to apply for another loan in the future. You don't need for you to submit any of the required documents. Citi will keep your account active for two years. Only after that that you may need to go through the application process before getting approved for a new loan.
You can also request account closure upon the pre-termination of your loan. After the billing cycle indicating a zero balance, you can call a Citi phone officer and request for the loan account to be closed along with a certification or confirmation that you've already settled all your obligations with them.

Final thoughts:
Applying for a personal loan, be it from Citi or any other established lender, can be quite a daunting experience. Considering all the requirements and rigid application screening process, you may think it is too much to get through with. However, Citi's personal loan application will no longer be as difficult as it may seem once you've established your loan account and have paid your outstanding balances on time. If you're a responsible borrower, you will enjoy other perks that Citi has to offer, including low-interest rates and affordable monthly amortizations.