Finder is committed to editorial independence. While we receive compensation when you click links to partners, they do not influence our content.
What Are Salary Loans And Should You Apply For One?
Borrowing money is undoubtedly part of an average Filipino's life. There are many kinds and types of loans made for every unique situation. Buying a house? Get a mortgage. Starting a business? There's one for that too! Credit cards also come to the rescue for shopping and grocery expenses. There are also personal loans for any other expenses you can think of. These are most useful for emergency expenses, like a medical bill or home repair.
Personal loans, salary loans, is there a difference?
The formal term for salary loans, as defined by the Bangko Sentral ng Piipinas, is "Salary-Based General-Purpose Consumption Loans". It's an "unsecured loan for a broad range of consumption purposes". Essentially, this makes salary loans a type of personal loan. The key difference lies in the word "unsecured". This doesn't mean it's unsafe or informal. It simply means, there's no need for collateral when applying for this type of loan.

A salary loan can also be called a payday loan. It's for people with a regular income, whether through a salary or pension. An interest rate is applied on the borrowed amount. The total loan is repaid with salary deductions. Even without collateral, this assures that the loan can be paid! Payment can be regular transfer from the borrower's deposit account, over-the-counter, personal, or online payments, whatever is agreed upon for approval.
See also: Top 5 reasons to choose personal loan over loan sharks
Pros and cons of salary loans
There are benefits and disadvantages to a salary loan that you won't find in any other loan options!
It's a free-use loan!
As it's a type of personal loans, salary loans can be spent on a wide variety of expenses. They can be used to fund emergency medical expenses, tuition fees, bill payments, and home and auto repairs, among many others.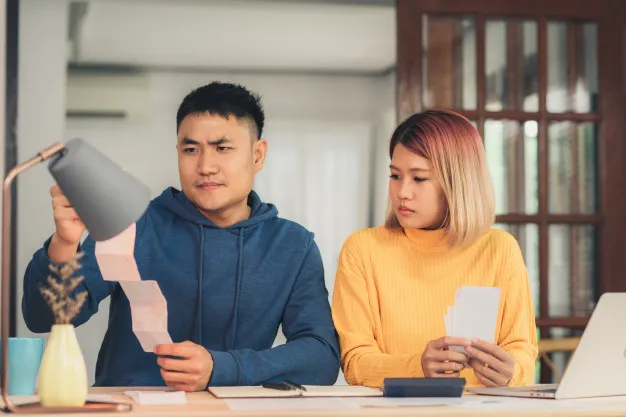 … unless it's for debt consolidation. Salary loan applications indicating this reason is not likely to be approved. It's non-negotiable on the lenders' side, as this is a regulation from BSP, itself.
Application is easier and faster.
With no collateral required, most lending companies only require proof of regular income or billing or a valid ID for a salary loan. This means there's not much risk and requirement for you, taking this loan. In fact, the application is so easy that you can just send the requirements and get approved for a loan online!
READ: How To Apply For A pera247 Loan
This also means higher interest and lower loanable amounts. The convenience of salary loans doesn't come with a cost. There are risks that fall on the lenders' shoulders — not having collateral, and accepting minimum requirements for approval. The compromise is increasing the interest for lower amounts. Despite that, salary loans are still much safer and have better rates than shark loans, but it's also not the best option out there.
Who can apply for salary loans?
It's very easy to apply for a salary loan, that almost anyone can do it. This is as long as you have a regular income, of course. But that doesn't mean you should. There are obviously better alternatives to borrowing money. Salary loans are to be used only when all other options (before loan sharks) are exhausted. If you're wondering whether or not salary loans are a good option for you, here's how you know.

If you don't have a collateral
A real estate, a car, valuable jewelry, or expensive gadgets. You need these to get a loan from a pawnshop and most personal lending companies. If you don't have anything to secure a loan for the lender, you're unlikely to get approved there. This is when you look at salary loans to finance your emergency.
If you have a bad credit score or no paperwork
Salary lenders rarely look to someone's credit score when approving a loan, and the required paperwork is not at all complicated. While bank loans may have lower interest rates, you won't get approved anyway if you have a bad record and incomplete requirements. Again, salary loans might be your best option in this situation.
See also: 10 ways to boost your credit score
If you need the loan within the week
Of course, if it comes to it that there's an urgent need for money, the salary loan's fast approval is your rescue! There's no time to prepare documents, and sign even more of that. No chance to review complicated contracts. A salary loan will give you the needed amount in the shortest possible time. The disadvantages are outweighed by an immediate need, and this is your best borrowing option.
Where to apply for a salary loan?
There's a rise in demand for easy-approval loans like salary loans in the market. This makes it very easy to find these lenders everywhere. In fact, you can find most of these through online platforms!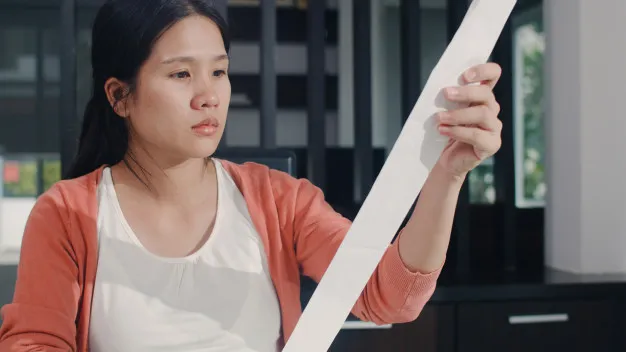 SSS Salary Loan
There are many SSS loan options for its members, but this is the most availed. This is also the most popular salary loan in the country. Most individuals with a regular income already have an SSS membership, so the convenience checks out.
A one-month salary loan is maxed at a year's total contribution, with an interest rate of 10% per annum for two years. There's also a 1% service fee that will instantly be deducted from the total amount, and an extra 1% interest for every overdue month.
One can apply through the My.SSS service portal with no additional requirements since you already have your membership documents in the system. Make sure your employer also has a web SSS account as they will be asked to certify your credentials.
If you're applying personally, to a nearby SSS branch, you will need to fill out an application form and submit it with a copy of your SSS digitized ID or E-6 (acknowledgment stub) and two (2) valid IDs.

Release and repayment
The borrowed amount will be released through the member's UMID ATM card with an EMV chip or any SSS-affiliated bank account. The repayment of the loan will be done through your employer, deducting your monthly dues from your salary. This makes the process automatic and hassle-free, with no chance of you missing a payment!
Of course, SSS isn't the only salary lender allowed. However, SSS is definitely the most convenient one out there. Other services have prerequisites before you can take a loan.
Security Bank's Salary Advance (SALAD) Loan
For this loan, you have to check that your employer is SALAD-accredited. Similar to SSS, you only need an application form and two valid IDs. The maximum loanable amount is your average salary for 6 months, payable within 3 months. The loan will be released through the bank and the repayment through your employer.
READ: Common Lending Mistakes Most Borrowers Make
Vidalia Salary Loan
This smaller company can lend you a bigger amount than the previous options. With Vidalia, you can borrow up to PHP 50,000, with a 6% interest rate and 5% processing fee, payable in 12 months. They also offer this loan for the self-employed! All you need are two valid IDs, proof of billing, the latest 2 months of payslips (with at least PHP 15,000 per month for company employees and PHP 30,000 for the self-employed), and a certificate of employment with compensation. Your loan can be picked up as check-in at their nearest office, and the repayments can be made through post-dated checks.
Bottom Line
Salary loans are a fast and easy way to get badly needed cash. Make sure to only take a salary loan when it's absolutely necessary, or risk getting high-interest rates! If a salary loan turns out to be your best option, pick one that has the lowest interest rate for the amount you're looking to borrow.
More guides on Finder
Buy now, pay later (BNPL) stats

The Finder Buy Now, Pay Later (BNPL) report looks into the biggest regrets people have using BNPL services in 23 countries.