Finder is committed to editorial independence. While we receive compensation when you click links to partners, they do not influence our content.
Upscaling Your Business With Shopee and Lazada
Since the last few years, online shopping has been on the rise, along with digital wallets and banks. The pandemic has also heightened the use of online markets as people are encouraged to stay at home.
Unfortunately, a lot of small, otherwise thriving, businesses have closed down since. The reason? Their shop is inaccessible to its customers. To bridge this gap, many sellers have gone online to sell their products – that home-cooked meal from your neighbor, crocheted wallets, even second-hand clothes. As a seller, it's part of your job to follow your market. This is what Shopee and Lazada offer to business owners like you!

Here are more reasons why you should upscale your business and start selling online now.
Advantages of having a Shopee/ Lazada store:
Your business is accessible anywhere…
Unless you're selling food, then there's no more need to worry about building more branches to cater to a certain location. Because customers can access your selections online, they can be anywhere and be able to buy your product! Now, your income is not restricted to your physical store, but online, and from anyone anywhere!
… and anytime!
Contrary to a physical market and store, an online market has to run 24/7 as it services thousands of people all over the globe, each place with a different time zone. This means, you can be sleeping soundly, and there are still buyers browsing and buying from your selections. If anyone inquires about products while you're logged out, there can still be bots to send assuring messages back to customers.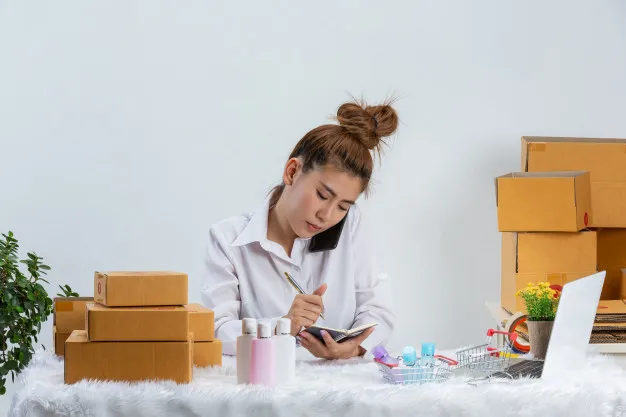 You effectively never close your shop, without any additional utility bills or more staff for multiple shifts. You just can't do that offline.
There's integrated analytics
The good thing about joining an established platform like Shopee or Lazada is that there are already built-in features, like business insights and analytics. It gives you an insight into how many customers just view and buy your products, and which products are actually bought and reviewed well. This way, you can manage your shop better, maybe include more products similar to what's already selling. This way, it's much easier to track your inventory and cash flow.
READ:Things Online Sellers Wish They Knew Before Starting Their Venture
You have better marketing opportunities
Having an online presence, in general, makes you easier to discover. For example, you can link your Shopee and Lazada store on your website or social media site. This way, when people google your store, there are many ways to find it! Also, social media analytics can tell you more information about your market – their age, gender, general location, and activity. This must sound creepy, but the privacy policies of social media sites allow the collection of this data, which you can use to your advantage, as a business owner.
All of these benefits are at little to no cost!
Lazada and Shopee allow you to create shops within their platform for free. Registration for local sellers is free on both websites. There are other kinds of sellers, like overseas/global and mall stores, both with different requirements, qualifications, even fees. However, for small local business owners, exhausting the advantages of an online shop is mostly free. This is until you start earning, then you'll be charged respective service and transaction fees.

Now that we have established the benefit of expanding your market online, it's time to create Shopee and Lazada shops. The steps are listed below.
How to start a SHOPEE store?
1. Create a Shopee account through the app or website
Make sure to include a working phone number for verification purposes.
2. Log in to the Seller Centre and complete your Shop Profile
The settings will prompt you to enter a shop name, upload up to 5 images, and create a short description to introduce your business to potential customers.
3. Add new products and monitor your shop through sidebar menu options.
To make this easier, the home page of the seller center gives sellers a feed of updates. Whether it's new orders, product reviews, cancellations, performance reviews, everything you need to know to track your business.
After these steps, you are now a local shopee seller. If you're an overseas seller, your indicated business location has to be abroad.
There's also what we call "preferred sellers", which is an invitation-only club. The general criteria for this are to maintain optimal shop performance. Then you are upgraded to a preferred seller status and are rewarded more possible customers because of established trust and search result boost in the Shopee algorithm.
READ:How To Accept Card Payments For Your Business
A further step up from that is being a store in Shopee Mall. This is where people come for legitimate items that can't be guaranteed by no-label stores. For this, you have to be an official part of an original brand. This is verified by Shopee through the following documents:
Valid BIR 2303 certification
Certificate of Registration (Own brand)
Official distribution license (Official distributor)
Registered official shop logo
This is also usually invitation-only, depending on your shop's performance. However, if you want to be verified immediately, you can also contact Shopee regarding the application. In addition to more possible consumers, you're also opening your sales to Shopee's 2% commission for Mall sellers.

How to start a LAZADA store?
1. Create a seller account through Lazada's seller center.
, Unlike Shopee, any user can't just decide to be a seller. Instead, you should have a separate Lazada account dedicated to your store.
2. Choose whether you're an individual or corporate seller, and provide a valid cellphone number for verification.
Individuals must be at least 18 years old to register and should have a Personal ID card. Corporate sellers should have an active business license. These documents will be asked of you later in the registration.
3. Fill in the account information, read the contract, and finish signing up!
This includes your e-mail address and shop name. This is also the part where Lazada asks for a copy of your ID and/or other documents. Make sure to take a clear photo.
4. You can now manage and monitor your store through sidebar menu options similar to Shopee's.
There are also different types of sellers in Lazada. LazGlobal sellers are those based overseas, while LazMall sellers are brand owners or authorized distributors. The process for registering these specially classified shops is similar to that for registering as a corporate seller. The approval for entering these programs takes up to 15 business days, and when approved, Lazada will start collecting a 5% commission on your sales.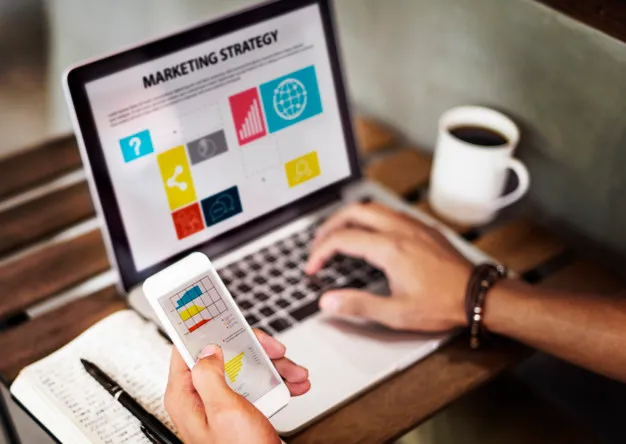 Shopee vs Lazada for sellers
While managing an online store is very beneficial for your business, having multiple platforms may just make it harder and more confusing and maybe a detriment to beginners. The decision between Shopee and Lazada lies in four key factors.
Traffic and popularity
The higher these factors are, the more people are likely to see and then buy your products. In the 2nd quarter of 2019, Shopee topped Lazada by 26 million visitors. More than five times that Shopee only acquired in the 1st quarter of 2019! Shopee has a very fast-growing market, where it's ideal and easier to sell for small-scale businesses. This may be attributed to their excellent promotion and advertising in the past year. Somehow, Jose Mari Chan's singing to the tune of Baby Shark is a big hit.

However, if you decide to be an international seller, Lazada might play to your advantage as it services more countries than Shopee does.
Reputation
This is important if you're building a legitimate and original brand where you have to earn people's trust. Lazada generally has a better image when it comes to the legitimacy of shops and items. This stems from the fact that seller registration is easier and less restricted to Shopee. Because of this, some buyers might not buy more expensive items in Shopee. This includes gadgets, appliances, and other specialty items.
Fees, fees, FEES!
Transaction fees:
Both Shopee and Lazada charge you for every successful transaction. Both caps at 2% + VAT. So basically, 2.24%. This is charged on the actual payment received, including shipping and discounts.
Commission fees:
This is only applicable to Mall and overseas stores. This is where the base rate differs for both platforms. This percentage is charged for all products sold.
Shopee charges a 2% commission.
Lazada charges a 3-5% commission.
Service fees:
Other features are charged on the seller, as well. This includes cashback and free shipping options for customers. Lazada doesn't have details on this, but Shopee charges sellers 2% commission for the Cash Back program, and 5% for the Free Shipping program.
SEE ALSO: Borrowing Money For Your Online Business
Bottom Line
There are many things you can do to improve your business. You can acquire more inventory, increase your staff, even build new branches. But, in today's world, nothing would compare to the power of the internet in reaching more customers and expanding your business. And the fact that you can do it yourself, in your office, with no starting cost? That's an investment.