Finder is committed to editorial independence. While we receive compensation when you click links to partners, they do not influence our content.
Understanding Time Deposits And Knowing How They Work
When people talk of time deposits or fixed deposits, a blank stare is a usual response. Most people have little to no idea about this service, which is a sad reality because there's a lot to be gained from having a time deposit. Below we discuss the pros and cons of keeping—or more appropriately, investing—your money in a time deposit account.
What is a time deposit?
A time deposit is similar to a savings account but more appropriately described as a type of investment account where you keep your savings for a set amount of time. In other words, the funds are held for a fixed period, and the depositor is allowed to make many withdrawals as per bank policy.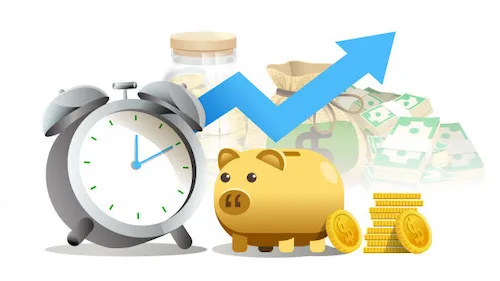 One of the main advantages of a time deposit is higher interest rates and its "risk-free" nature. The terms of most time deposit accounts range from 30 days to up to five years. With a time deposit account, you can expect higher earnings via interest the longer you keep your money in the bank.
How do time deposits work?
Most banks require a minimum amount of Php5,000 for any time deposit account to earn interest. Assuming that you deposited Php50,000 that earns 3.0% in a year and hold the amount for at least 40 days with 20% withholding tax, the computation would be:
Php50,000 x 3.0% x (40/365) x 0.80 = Php131.51
Your deposit of Php50,000 will earn Php131.00 after 40 days granting that you did not make any withdrawal for the period given. The earnings can be easily computed using a time deposit calculator which will be provided by your bank upon application.
Compared to savings accounts, time deposits earn higher interest rates as compensation to your inability to withdraw the fund. Time deposits can be held from one month to six years. The money to be earned from the account highly depend on the amount of fund deposited and the interest rate imposed on the account.
What do you need to know:
Non-liquidity of funds
Money in a savings account is considered liquid because you can withdraw it anytime without incurring penalty charges. This isn't the case with a time deposit account wherein any withdrawal made corresponds to a penalty fee or forfeiting of the interest amount.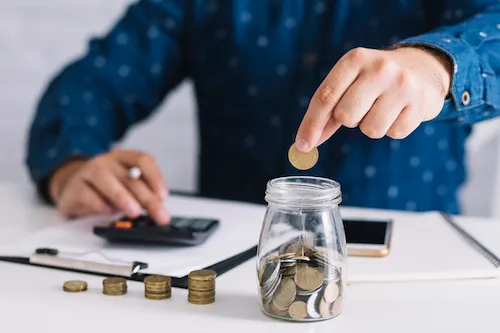 Non-liquid funds can't be used in times of emergencies and should only be accessed after the term's duration. Before you decide to put your money in such account, make sure that you have enough funds on other accounts which you can use for unforeseen situations that need cash.
Low investment return
Putting your money in a time deposit account guarantees earned interest or the specified investment return when the account reaches maturity. However, the specified interest rate could dramatically decrease its value once inflation rates get in the picture. As the inflation rate rises, your investment return—because it's fixed—loses its original perceived value.
No additional deposits
A time deposit is a lump sum deposit with no option to add to your savings in the future. This might not be an ideal option for those who regularly add to their savings account, but one way to resolve this issue is to open multiple time deposits with staggered maturity dates.
For every time deposit account, you will be provided with a certificate instead of passbook or ATM. The certificate of time deposit will indicate the amount deposited, the fixed interest rate and the maturity date.
No startup fees and service charges
You don't need to worry about paying penalty fees or costs with a time deposit account, so long as you don't withdraw before the account's maturity date.
Some banks may allow you to withdraw the fund depending on your situation. However, the penalty can be imposed, and supposed earnings from the account may be compromised.
Low risk and maintenance
For the cautious, a time deposit account is a viable option because there's little to no chance of losing your money. Also, there's not much else you can do once you deposit your money, so maintenance isn't an issue.
Protection from impulse spending
Once your money is in a time deposit account, you can't withdraw on a whim without paying hefty penalty charges. This will help curb your impulse spending habits while also helping your money grow.
Protection from market slumps
The fixed interest on your time deposit account means that it won't be affected by market interest rates. Even if market rates fall, you will still earn the original interest rate. Take note, though, that a rise in market rates won't affect your time deposit's interest rate, too.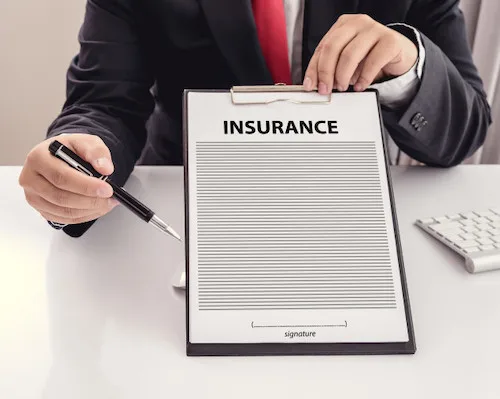 Deposit insurance
A time deposit is a great alternative to a savings account if you want something that's low-risk and requires little to no maintenance. These types of bank accounts are insured for up to Php500,000 by the Philippine Deposit Insurance Corporation or PDIC.
Deposit insurance ensures that a depositor is repaid in case the bank fails to fulfill its obligations.
Whether time deposit is the right form of investment or not highly depends on the financial goals you want to achieve. This type of account is best for those who are already preparing for retirement, for those who wish to have low-risk investment and for those who have enough money saved for emergencies and their future.
To learn more about the banks that offer time deposit account services, compare with GoBear today!