Finder is committed to editorial independence. While we receive compensation when you click links to partners, they do not influence our content.
Understanding Savings Accounts and Interest Rates
Do you have a savings account? Or are you planning to open one? Savings accounts are relatively simple. It doesn't take long to figure out which bank to keep your money, and how to manage your savings to actually earn more!
A savings account allows you to deposit your money for safekeeping. It's the most basic bank account there is, so you can look to any bank to open a savings account! There are factors to rank your options such as the interest rate, minimum initial deposit, and the fall-below fee that banks charge when you have less than the required maintaining balance in your account. If there are too much to worry about with a savings account, why open and keep one anyway?
Advantages of a savings account
Protection
Your money is not under the bed to be infested by termites, so there's that. Cashless transactions may be done with your debit card or even your phone, so no more carrying tangible cash for petty thieves!
The Philippine Deposit Insurance Corporation (PDIC) also secures and insures your savings for up to ₱500,000, in case the bank goes belly up and compromises your money. Savings account are effective safe-keepers of your cash. At least until you fall below the required balance, and your account eventually closes from the fees it couldn't pay anymore.
Liquidity
Unlike a time deposit account, you can withdraw your cash anytime when the need arises for it. ATMs are available almost anywhere for that. Of course, you can use your phone or swipe your card to spend too!
You should note that most banks have a daily ATM withdrawal limit. Some banks also decrease your account's interest rate if you withdraw more than once a month. A savings account might not be for you if you tend to withdraw huge amounts of money regularly. Otherwise, you could think of that as something to make you stick to a budget and prevent overspending.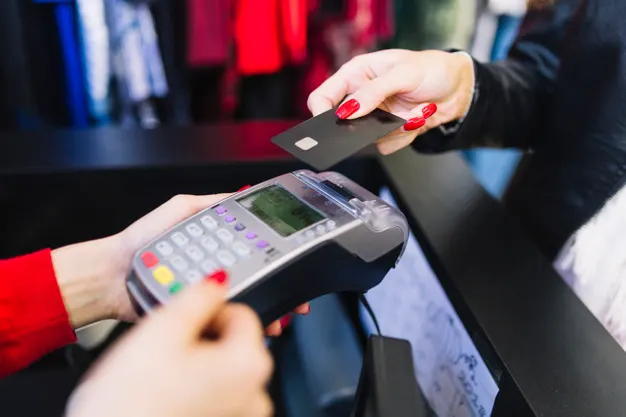 Convenience
There's low to no minimum initial deposit in most banks. You can pay bills, transfer funds, receive your paycheck through your account, and you can even be rewarded with cashback and rebates for these activities! Opening a savings account is simple and easy that even a kid could open one with the parents' approval.
Passive investment
We're talking interest rates. Once you choose a good bank, much of the work is pretty much cut out for you. Aside from a high-interest rate, you should be confident that you can maintain the balance, and even increase it. This way, you can maximize the earning abilities of your money. Savings accounts are very low-risk investments with consequently low returns. If you're okay with missing out on high risks and returns of the stock market and other investments, then read on!
Say you have enough money to open a savings account, and your primary purpose is to keep saving, then you'd prefer investing in a bank with a higher interest rate.

How do interest rates work in savings accounts?
Money that you put to a bank (without any purchase) is effectively lent to them! This is where interest rates come from. When lending money to anyone, you want a high-interest rate when they pay it a bank. In this case, it's the bank who decides that rate. But it's still on you to pick a bank with an acceptable rate and maybe additional benefits. There are many ways to apply interest rates to your money and maximize your earning opportunity!
First, let's simplify these common accounting terms.
Principal (P) – this is the initial deposit in your account where interest is applied.
Interest rate (r) – this is how much the bank is willing to pay you for lending your money to them. Apply this to your existing balance to calculate the interest. Usually, you see this in terms of percentage. For calculations, convert this into a decimal by dividing the per cent value by 100. For example, 5% = 5/100 = 0.05.
Frequency (n) – this is how often interest is paid. While interest rates are usually expressed in percent per annum or the annual percentage yield (APY), some banks pay interest monthly or quarterly. The period is important if you leave your money beyond the payment time. The interest is added to your balance and the rate is applied to your new balance! This is called compounding.
Time (t) – this is how long you'll leave your money in the account.
Periodic additions (D) – This is an addition to the principal when you add money to your account on a periodic basis, whether monthly, quarterly, etc.
Ending amount (A) – this is your balance including your principal and the interest after it's paid.
Here are some formulas you can use to calculate your money's yield with the above factors considered.
1. Simple interest
The simple interest rates takethe displayed interest rate at face value and simply apply it to your principal. Multiply it to the amount of time you keep the money in. Higher balance and interest rate, and longer time yields bigger rewards.
A=P(1+rt)
EXAMPLE:
P = ₱10,000
r = 1.0% = 0.01
t = 1 year
A = ₱10,100
By the end of the year, you'll earn ₱100, assuming you made no withdrawal nor additional deposit took place.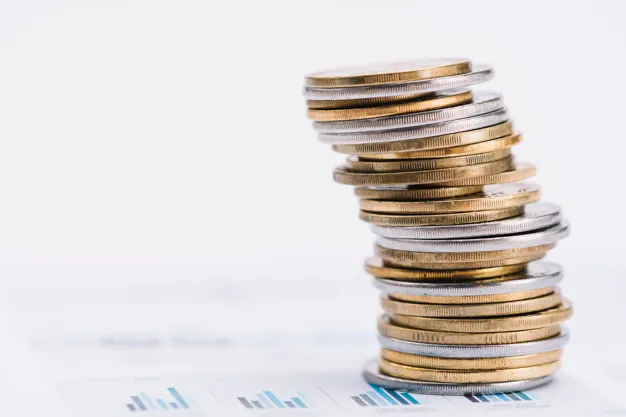 2. Compounded interest
This has a higher yield that the former. When your bank pays interest monthly or quarterly. Interest is applied to every paid interest! If your bank pays annually, and you keep your money in for more than a year, then this can happen too. This is where the frequency plays a part.
P1+rnnt
EXAMPLE:
P = ₱10,000
r = 1.0% = 0.01
t = 1 year
n = 12 times per year (interest is paid every month)
A = ₱10,100.46 (rounded up)
You earn a little more than the simple interest because your money is compounded. Interest on interest!
3. Future value
Take compounding to the next level when you add a constant amount regularly to apply interest on. The future value of the annuity formula allows you to calculate your total money at a future time considering a constant interest rate and periodic balance addition. So now, we're applying interest to both the already-paid interest, and your added savings.
A=P1+rnnt+D1+rnnt–1rn
EXAMPLE:
P = ₱10,000
r = 1.0% = 0.01
t = 1
n = 12 times per year (interest is paid and you add money every month)
D = ₱1,000 (you deposit this amount monthly for a year)
A = ₱22,155.61 (rounded up)
In general, you deposited ₱22,000 to the account, and earned ₱155.61 by the end of the year! This added earnings can be great motivation to save regularly.
Bottom line:
Stop looking at savings accounts as somewhere to simply keep your money. Instead, this is now where you invest your hard-earned cash. Compare your options through GoBear and choose a comfortable account policy. Budget wisely so you don't have to withdraw beyond the high-interest limit. Maintain and increase your balance. Some banks increase the interest rate for a higher balance. Savings accounts can be a great way to earn when you do it right!