Finder is committed to editorial independence. While we receive compensation when you click links to partners, they do not influence our content.
Underrated Health Tips To Stay In Shape
You've probably read hundreds of articles on how to stay fit, healthy, and sane, even before the pandemic made everyone a little more health-conscious. But have you really given them a chance? Did you actually try to meditate or read self-help books? Did you stop drinking soda? You'll be surprised how this and other health habits which you might consider negligible can be beneficial and life-changing.
Drink tons of water
But not too much. You might suffer from water intoxication due to overhydration. Drinking has so many health benefits: it cleanses and detoxifies your body, helps regulate your appetite, clears skin, and makes your complexion glow. But too much can also be bad for you, so try limiting your intake to 8 glasses of water a day. If you hate the flavor, try to put lemon, cucumber, and other citrus fruits or berries to make water taste more exciting. Your bladder may need a short adjustment period, but it'll eventually be able to handle a higher level of water consumption.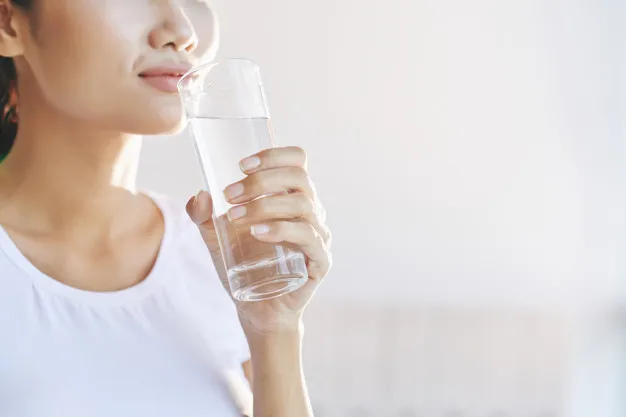 If you're a fan of flavored drinks, you can turn that plain glass of water into something more flavorful by steeping vegetables slices or fresh fruit. Cucumber, strawberries, lemon and , ginger and celery can do the trick. The longer you steep, the tastier every glass will be.
Read nutrition labels
You may have heard of counting macros instead of calories when going about a long-term diet. Essentially, that entails measuring your nutrient intake in place of your caloric intake. It's known to be a more effective diet-control method as it makes you weigh the nutritional difference between 300 calories of cake and 300 calories of chicken breast. Regardless of whether or not you're on a diet, reading nutrition labels is a quick macro check that will help you choose which product or brand option in the grocery store is more healthfully-beneficial.
Get an air fryer
There's no doubt that fried food is delicious — but also exceedingly unhealthy. An air fryer allows you to cook without oil and with a method that eliminates unwanted compounds found in traditionally fried food. It's a great in-between for those who love fried food but are worried about the health risks. Air frying doesn't eliminate all risks (it just lessens). Alternatively, if you have an oven, then consider baking traditionally fried food instead. You'll receive the same crisp for less calories.
When choosing the right air fryer, consider the capacity, ease of use and accessories. In terms of capacity, decide how big would you buy depending on your space and the amount of food you usually cook. Most top-opening models would need you to have a wider space since you need to open the lid upwards. You should also check for controls. Dial controls are basic composed of a timer and temperature setter. Digital ones include temperature readings, accurate time and preprogrammed settings.
READ: 9 Ways You Can Invest in Yourself For Self-Improvement
Say no to sugar
Almost everything is packed-full of sugar, so consider eliminating or reducing these food options from your pantry. Try not to cook with sugar, and if you must, look into alternatives such as honey.
If you still can't resist the sweet temptation, then here are 3 things that might happen to you should you give in to your cravings:
1. Sugar may increase depression
A healthy diet can improve the mood while indulging in processed foods that are high in sgare can lead to higher risk of depression.
2. Sugar accelerates the aging process
Wrinkles are inevitable as we age but poor food choices speed up the aging process. Consuming sugar can lead to production of advanced glycation end products which damage the proteins that keep the skin's youthful appearance like collagen and elastin.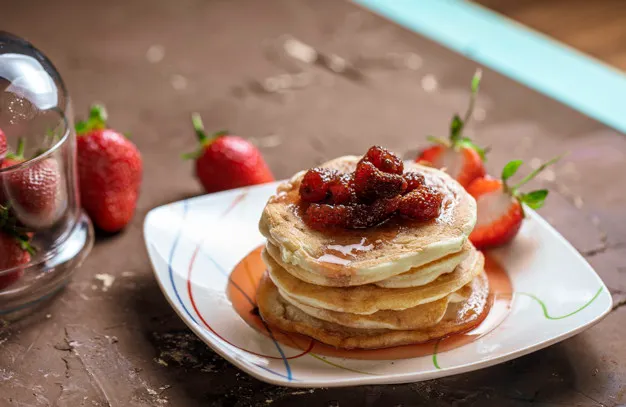 3. Sugar can lead to weight gain
Sugar-sweetened beverages have caused the rise of obesity worldwide. Fructose tend to cause hunger and consuming much may increase your desire for food.
Walk your dog
If you have been cooped up inside the house, then walk your dog. It's seriously a great way to get your legs moving and spending quality time with your furry friend. Just keep COVID procedures in mind.
Don't have a dog? Then just keep walking for at least 30 minutes every day to strengthen the bones, boost muscle power, increase cardiovascular fitness and reduce excess fat.
People also read:
Do You Really Need A Health Insurance Plan?
At-Home Health Management Tips During and After ECQ
Best Health Insurance For Freelancers
Don't overthink it
Keeping an ultra-healthy lifestyle is always a good thing, but on days when you have a particularly strong craving for your favorite donut, go ahead and treat yourself. Indulgences here and there are always a good way to get a dose of serotonin. But, never get into the habit of rewarding yourself with food. Try mindful eating where you need to remove all distractions and engage in the process of experiencing the flavors of what you eat. Learn to slow down whenever you're tempted to get a meal or a snack. Making the right choices and focusing on what you eat will help tell you youre full. Normally, it takes around 20 minutes to allow your brain to tell you are full; beyond that, you've overeaten.
Final thoughts:
Mindfulness for the smallest details in your food and beverage intake and building small habits can have a big difference in your health. For further protection, consider getting health insurance.