Finder is committed to editorial independence. While we receive compensation when you click links to partners, they do not influence our content.
Two Wheel Temptation: Guide For Your Alternative Ride
So you're sitting in your car, in the middle of traffic. Your windows are all rolled up as your air conditioner circulates the same stuffy atmosphere you've been breathing the past three hours. Your bottom is tired from sitting the entire time and you're getting cranky after having moved only a few inches in the past 30 minutes, no thanks to the hundreds of other cars in front and around you.
Suddenly, something out the side window catches your eye. You turn to look, but it already passed ahead of you. Luckily, something similar whizzes by and you're able to get a better look. It's a machine on two wheels, with a person straddling it. The sight is nothing new to you, but today, for some reason, you're paying more attention. People on all manner of two-wheeled vehicles are riding past you.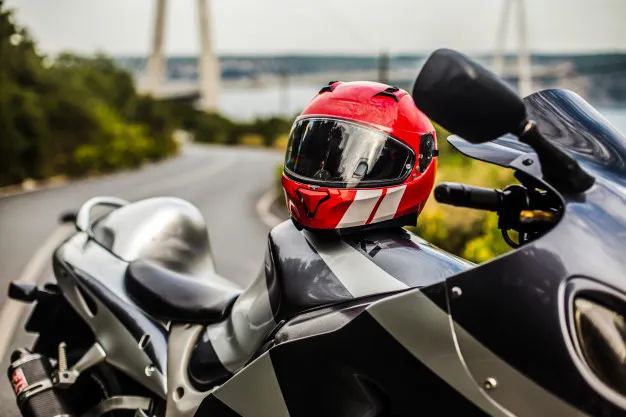 You take in as much of these machines as they ride by you. And that's when it hits you. Not only are you admiring how cool these people look on their two-wheeled machines, you realize that they're also moving ahead of you – perhaps due to a dedicated lane for two-wheeled vehicles, or that they're just able to move more freely. Unimpeded by the (lack of) movement of cars, these riders and their machines have already gone to proceed with their life.
Meanwhile, you're still stuck in traffic. You also realize that you're a lone person occupying a car big enough to fit five people – just like most other car drivers around you. From this, you come to realize you're not stuck in traffic – you ARE traffic. Why, if you're just one person, are you occupying space for five people? And then you also become aware that you and your aching, traffic-stuck butt doesn't look even half as cool as those riders who, at this time in the morning, already have a head start on their day.
"One day…," you tell yourself. "One day, I'll be as cool as those riders."
That weekend, you find yourself at a dealership, all manner of two-wheeled vehicles in front of you. But which one is for you?

You try to remember your eye-opening experience earlier in the week. You close your eyes, envisioning each one you saw, and while you are momentarily overwhelmed by the many you came across that day, slowly, your brain compartmentalizes.
Bicycles
Light, two-wheeled machines, with no power source but your own muscles. Not only does it do wonders for your already-aching butt, but your body in general will thank you for it, compared to sitting down in a car for hours. And since it uses the rider for motive power, not only does your health improve, but Mother Earth's as well, since bicycles don't create emissions. It might increase your appetite though.
In studying bicycle options, you've also come to realize that they come in many types, though the ones you can use for daily commutes fall into these general categories:
Road bikes
Slim tires, light frames, and high gear ratios allow the rider to take full advantage of long, paved roads. This is the "sports car" of bicycles.
Mountain/Off-road bikes
Bigger tires, sturdier frames, and broader gear ratios allow for better management of open, unpaved ground. This is the SUV of bicycles.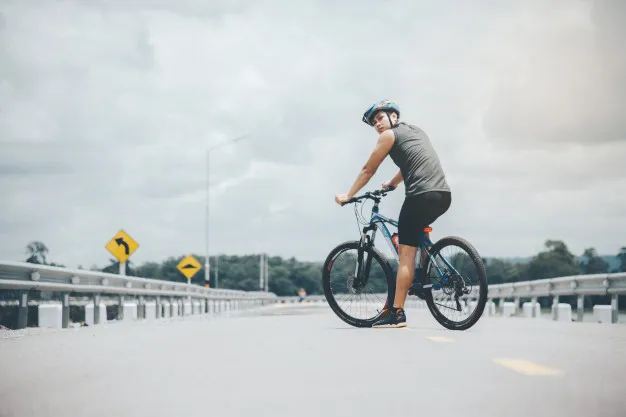 Commuter/Hybrid bikes
Designed for versatility, it is the midway point between road and mountain bikes. While not mean to go to extremes, it's the best option for those who want do to a little of everything.
Touring bikes
Also meant for road use, but unlike road bikes, touring bikes are meant for longer journeys and thus provide more sitting comfort and bag space.
Foldable bikes
New and increasingly popular, foldable bikes are small and compact. As their name implies, these can also be folded into an even smaller form factor for transport or storage.
READ:Best Sedan Cars For First-Time Drivers
Motorcycles
Two-wheeled machines with engines, motorcycles allow you to put less effort into two-wheeled commuting while potentially achieving greater speeds. All this while occupying practically the same amount of road space as bicycles. Faster, more powerful, and making you look infinitely cooler, motorcycles, you discover, also come in many types. As you study them, you find that the most common types are:
Scooters/Underbones
Small, light, and highly maneuverable, scooters and underbones have low body frames that allow for a lot of rider legroom, but have smaller, less-powerful engines. You notice that these are perhaps the most common two-wheeled commuting vehicle today, thanks to their no-frills design and low price.
Standard
Standards are what you often imagine when you think "motorcycle", with the rider straddling the vehicle in an upright position, allowing for comfortable stop-and-go city riding.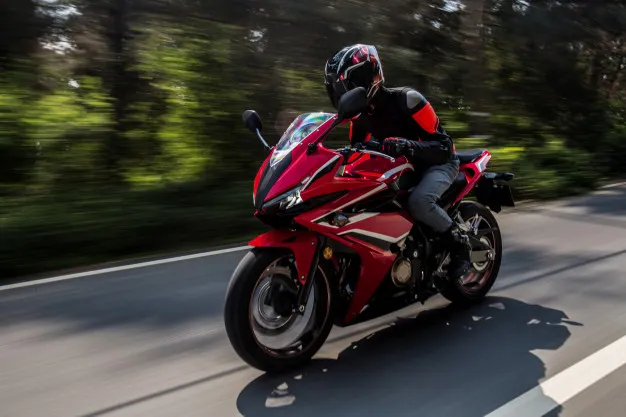 Cruiser
Typically large motorcycles designed for riding at moderate speeds, you ride in an upright or slightly leaned back position, which you find to be very comfortable on long rides.
Sport
Fast, powerful, and aerodynamic motorcycles designed for straight-line speed. Forcing you to lean forward when accelerating, you think that this might be more at home at a race track than city roads, but some manufacturers do offer variants that are more city-worthy.
Touring
You imagine that any motorcycle can be used for long journeys, but in studying touring bikes, you quickly discover they have a lot more bags and compartments than other motorcycles. With that much space for supplies, you can stay out riding for days.
READ:New Rides in the New Normal: Should You Consider Getting A New Car?
Dirt/Off-Road
You figure that the increased height, lack of accessories, and knobbier tires of a dirt bike are due to the fact that they're meant to manage obstacles in places where there is no road. Just note that not all off-road bikes are road legal due to minimal accessories.
Dual-Sport
The perfectly legal option to dirt bikes, dual-sports are motorcycles that are comfortable both on and off the road. While having the high ground clearance of dirt bikes, dual-sports are bigger and heavier since they accommodate all the accessories for city use.
E-Bikes
You recall that day in traffic, bikes and motorcycles passing ahead of you. While you noticed a clear distinction between bicycles and motorcycles, you also remember there were two-wheeled vehicles that looked like motorcycles, but were very quiet. Some also looked like bikes, but seemed to run without the rider pedaling. As you look through today's selection of two-wheelers, the answer dawns on you as you come across the signage of a different section of the dealership. "E-bikes".
Blurring the line between bicycles and motorcycles, electric bikes or e-bikes are two-wheeled vehicles powered by an electric motor. Electric motors and batteries are more compact than a motorcycle engine and fuel tank similar capacity, thus e-bikes can come in many shapes and sizes.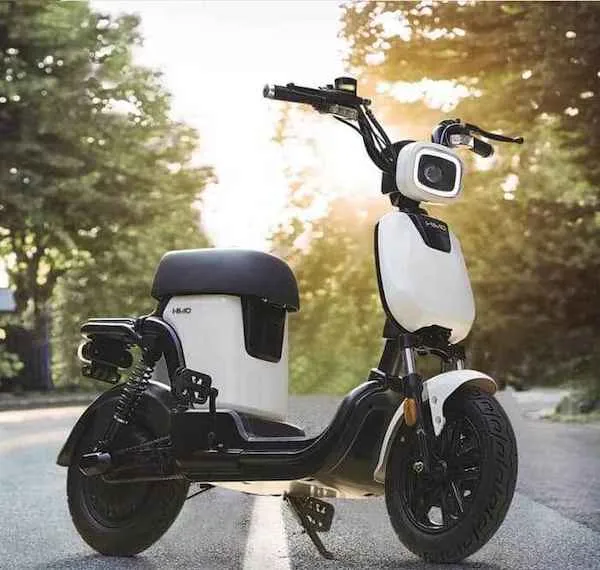 E-bikes may be as sleek as bicycles complete with pedals as a motive option, or they may be as bulky as motorcycles with their large motors and batteries for longer trips. E-bikes may therefore look like any bicycle or motorcycle type, giving you a broad choice of aesthetics and riding comfort. A downside, you discover, is that e-bikes have more limited range than motorcycles, dictated by an e-bikes' battery capacity (though batteries are getting better every year). And unlike combustion engines that can refill fuel in minutes, it can take hours to recharge an e-bike.
The advantages, of course, are that e-bikes don't emit pollutants on their own – especially if you charge via solar power – and run a lot quieter. You realize that with an e-bike, you can be as cool as a motorcycle rider while being as environmentally conscious as a cyclist!
READ:Best Cars in the Philippines For Small Families
You finish looking around, and realize your selection is broad – the better to choose from. Now that you've compartmentalized your options, you think about which one best suits you. After some thought, you pick…