Finder is committed to editorial independence. While we receive compensation when you click links to partners, they do not influence our content.
Trading: Is It Right For You?
Many movies glorify the stock trading lifestyle. The Wolf of Wall Street (2013). Trading Places (1983). Barbarians at the Gates (1993). Wall Street (1987). Big money, lavish lifestyles, and fast-paced lives all serve to fuel the imagination of would-be traders wanting to get rich quick and retire early.
But in truth, trading is tough work. It involves an extensive background in financial movements and a keen eye for educated predictions of market behaviors. You should never trust any activity that promises or even implies quick profits; despite its depiction in movies, trading is not one of those lifestyles. In other words, trading is just like any other job: How much success you achieve is commensurate to how much effort and hard work you put into it. And perhaps a natural talent for it can come into play, too.
READ:No-Fail Investments You Should Explore
So what exactly does it take to become a successful trader? Well, quite a few things.
Education
Don't even consider going into stock trading without first knowing what you're doing. While it helps to have a finance-related degree, those without that background can still educate themselves should they want to get into it. At any given time, there are numerous seminars offered to orient those who wish to dive into the exciting world of tradingand is often had from a quick Google search. Be sure to choose education from reliable institutions though.

Don't expect one seminar to make you an expert. While a single extensive session might get you started, it will take a lot of educated refinement to do well in the trading scenario. Get yourself as much of that education as you can and begin when you feel you're ready, starting with small, basic trading first.
Capital
Stock trading is a business, and with any business, you'll need capital. That said, never quit your job and sell your belongings to get a head start in stock trading. Instead, you might want to keep your job for a while and only invest small amounts from your extra funds first. Stock trading is risky, and you don't want to put in all you have and risk losing it all in a bad investment.
READ:Indirect Investments You Can Make On A Small Budget
Also, avoid taking out loans to start this career route. While banks and other financial firms can offer "leverage" loans to start you off on your stock trading career, remember that a bad turn in the stock market can mean you won't be able to pay back the loan (and you may therefore sacrifice your collateral). Leverage is therefore a boon or a bust depending on how the market performs.
Don't go into debt when just starting, which is why it's better to simply use small amounts of your own money first, and build on that. Leverage can come in later when your portfolio is a lot stronger and you've built a fallback in case some trades dive.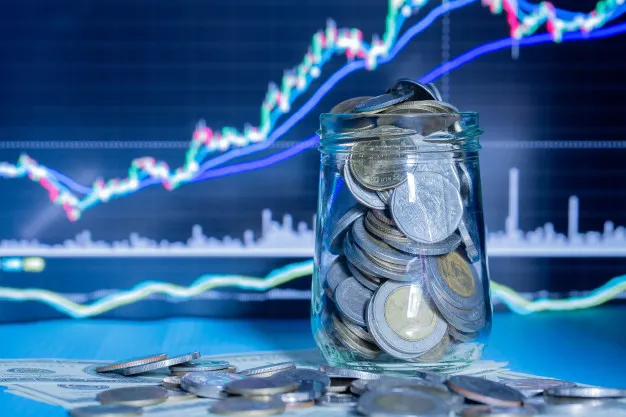 Diversify
It's also a good idea to never put all your eggs in a single basket. Diversify your portfolio and trade in multiple stocks from multiple companies in multiple industries. Different industries behave differently under various circumstances, and even different companies in the same industry can react differently to those circumstances as well. For example, in the mobile technology world, Nokia was the world leader in smartphone technology in the early 2000s with their wide selection of phones with large screens and physical keypads. When Apple introduced its first smartphone in the form of the iPhone in 2007, it used a complete touch interface – a novelty at the time.
Most other companies like Samsung responded by also introducing touch devices. Nokia, on the other hand, believed touch screens to be a fad; expecting the fad to die down eventually, the company held back from developing touchscreen smartphones. In the next few years, Nokia stock took a nosedive, hitting an all-time low in 2012, while Samsung and Apple today compete to hold the top spot in the smartphone market.
READ:How To Prepare For Retirement By Investing In Government Platforms
Nokia was forced to completely exit the smartphone game for a while (they're back with lessons well learned though). You can imagine that neophyte traders back then who only traded in previously strong Nokia stock were fairly disappointed for a while, but those who diversified gained a lot more in Apple and Samsung stock than they lost in Nokia stock. On the flip side, when diversifying, don't spread your resources around too thin as well, or you may find yourself having equally thin profit margins.

Diligence
Most money-making endeavors need keen day-to-day observation; trading is no different. Just as you should never jump into stock trading without proper education, that education should also be used on a day-to-day basis. If there's one thing consistent about the stock prices, it is changing, and that change happens hourly. Observe, record, and act accordingly. And perhaps just as important, don't be swept away in the collective decisions of other traders.
When you see many other traders do the same thing – selling or buying the same stock at the same time – it's tempting to copy what they're doing without looking into more details. It's best to avoid this pack mentality and make your own decisions. A study that specific stock for yourself, familiarize yourself with the company, then make your own decisions based on your educated judgment.
READ:Should You Start Investing In The Stock Market?
Remember that when you're trading stock, you're also investing in a business – your own and the company whose stock you own. Just as a shopkeeper does not abandon the shop on a slow sales day, don't sell a stock just because it shows a short-term dip.
Trading happens every moment of every day, but there's a reason why much value is placed on a stock's performance at the end of a given trading day and not every hour. Those who are diligent and keenly observe the rise and fall of stock prices are those who maximize their profits.
Detachment
To be able to sell something, you need to own it first before hoping to sell it at a higher price later. However, the idea of owning part of a multi-million peso company can tempt a new trader to simply keep stocks (and keep on buying stocks) instead of trading them. But unless you're planning a corporate takeover of a company, in most cases, stock traders can never own enough stocks in a multi-million peso company to have a meaningful say in its day-to-day operations; that is most often firmly in the hands of the majority shareowners.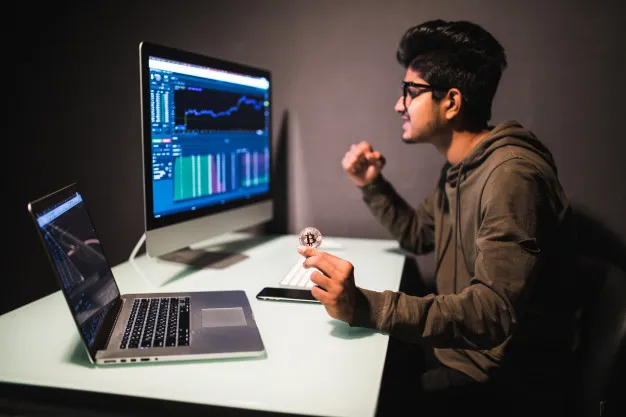 Set your sights on your goal – making a profit on trading – and stick to it. That said, don't get too detached from your stocks that you'd let go of them at the smallest sign of a profit or to prevent a loss. Seeing stock prices drop might encourage you to cut your losses and sell quickly, but if you've studied the company whose stock you currently own, you may find that a drop might just be seasonal or the natural precedent for a later, bigger rise from which you can earn more profit later.
On the flip side, stocks that are on a quick rise could also be a sign of instability, stemming from a company promise that gets investors excited, only to see that promise fail along with the company stock price. Don't get too greedy that it may prevent you from trading, but don't be too afraid to lose that you might miss out on a bigger opportunity later. Instead, set realistic expectations, not emotional ones. This may need some practice, but that comes with experience in the industry and the best way to get experience is always to start in your comfort zone, and grow from there.
READ:The Beginner's Guide to the Philippine Stock Market
In the end, anyone can be a successful stock trader with the right knowledge and mindset. Just be sure to prepare well, and to always pay attention. You know, just like doing anything meaningful in life.