Finder is committed to editorial independence. While we receive compensation when you click links to partners, they do not influence our content.
Top Credit Card Welcome Gifts You Shouldn't Miss
Cash is king, but having a credit card is also rewarding. Yes, credit card rewards come handy and exciting, especially if you are a first-time cardholder of the issuing banks. Welcome gifts are one of the reasons why people are eager to be approved for a credit card. If you have not received a gift from anyone for a long time, maybe you should take this opportunity to apply for a credit card and enjoy the perks of owning something you didn't pay for.
HSBC Lazada E-voucher
Online shopping can be more fun and profitable if you use the Php2,000 Lazada e-voucher from HSBC. This promo runs from August 16, 2019, to February 15, 2020.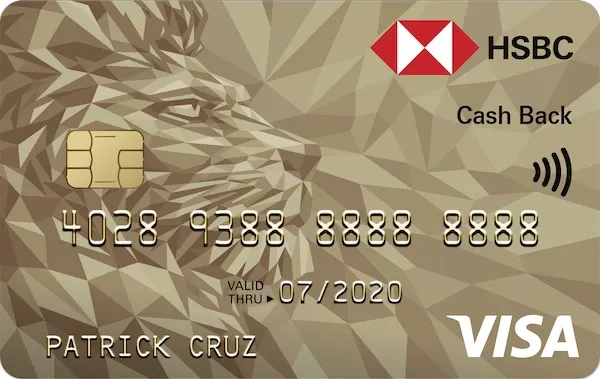 Terms and conditions:
1. The promo is open to individuals who applied for a new HSBC Red Mastercard, Gold Visa, or Platinum credit card within the promo period.
2. After activating the credit card, the cardholders should make an accumulated spend of Php5,000 with the newly approved HSBC credit card.
3. Valid transactions include bills payment, cash advance, installment purchases, and online purchases.
4. Transactions made with either the primary or supplementary cards can qualify for the accumulated spend promo.
5. The qualified cardholders shall receive an SMS notification with the e-voucher code.
Citi Grab
Save on your rides by using the new Citi Grab credit card. New Citi cardholders will be entitled to have Php2,500 worth of GrabPay credits while those who are not new to Citi but are approved of the Citi Grab credit card can enjoy Php2,000 worth of Grab vouchers.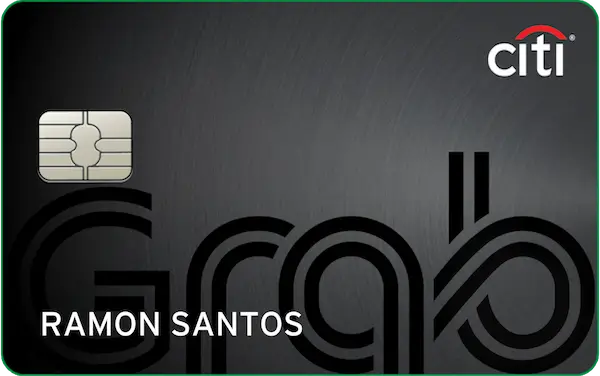 Other benefits of the card include:
1. Upgraded Grab status to platinum tier for the first six months
2. 50 GrabRewards points upon approval of your application
3. Up to 10x Citi points for every Php30 spend. This privilege lets you earn 10x points until June 30, 2020
Ahould you opt forCITI CREDIT CARD WITH NO ANNUAL FEE, you can apply for a Simplicicty+.
UnionBank credit cards
UnionBank credit cards are packed with exciting rewards when you apply online for any of the following:
* PlayEveryday
The UnionBank PlayEveryday Visa credit card lets you earn one play point for every Php10 spend. The card employs the first gamified rewards program with points redeemable online.
Welcome gift: A Php2,000 voucher is yours when you apply for a PlayEveryday credit card!
This promo is extended until November 14, 2019. The Php2,000 e-voucher can be used at any UnionBank partner merchant like Planet Sports, New Balance, Skechers, The Athlete's Foot, and Sports Warehouse.
* UnionBank Cashback Mastercard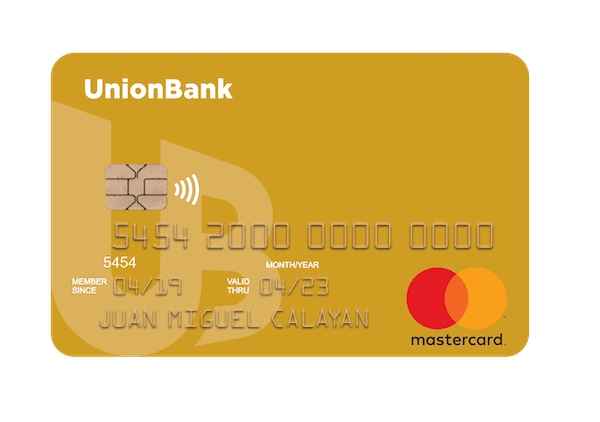 The UnionBank Gold Mastercard lets you earn 1.5% cashback on all types of purchases. You can get a portion of your money back when you use the card anywhere and everywhere.
Welcome gift: Get into an early holiday shopping when you receive a Php2,000 gift card at the Toy Kingdom. Apply and get approved for a UnionBank Cashback Mastercard now.
UnionBank Miles+ Platinum or Gold Visa
Win a trip to London for two via Emirates, Apple Airpods, a TUMI luggage set and more with
UnionBank Miles+ Platinum or Gold Visa credit card. Plus, enjoy a welcome gift from Lazada, Rustan's and the SM Store.
Things to know about welcome gifts:
1. Only first-time cardholders of the issuing bank can avail of the welcome reward. If you have an existing credit card from the same issuer, you may not be eligible to enjoy the welcome gift promo.
2. There might be a minimum spend required. Most welcome gifts aren't available upon credit card activation. You may need to spend a minimum amount within a period in order to qualify. Check for the promo date and redemption date to ensure your purchases are eligible.
3. Terms and conditions apply. Some welcome gift promos are bound by terms and conditions you should comply with. Otherwise, your qualifications may be revoked. If you have questions, try to contact the issuer's hotline and clarify your concerns.

4. Welcome gifts are card-specific. Even if you apply within the promo period, you won't be qualified for the gift you were approved for a different card. For instance, if you get approved for a Citi Simplicity+ credit card, you won't be enjoying the rewards that come with a Citi Grab credit card. Be careful when applying online. You need to read and understand the promo mechanics before applying.
5. There might be a holding period before you can cancel your card. Receiving the welcome gift is a privilege, and yet maintaining your card is another. You can't just cancel your card after claiming the welcome gift. Some banks may require you to keep the credit card for 12 months before withdrawing, or you might be asked to pay for the total amount of the welcome gift in full.
Credit card welcome gifts are generous ways of banks to entice you to apply and celebrate your being part of their family. Yes, these packages are enticing, but as a responsible cardholder, you only need to apply for a card that you think you can use in the long term.
Once you claimed your gift, keep the card active for a year. On its anniversary, only then that you can decide whether it is for cancellation or it is worth saving.
Know how credit cards work and what you need to qualify