Finder is committed to editorial independence. While we receive compensation when you click links to partners, they do not influence our content.
'Tis The Season To Be Riding
We're now in the "Ber" months of 2020, which, in the Philippines, is often synonymous with the holiday season and the closing of the year.
Due to the COVID-19 pandemic, however, few motorcyclists were able to enjoy any time outdoors. The only riders allowed to go out during this period were delivery services. The rest of us, especially those recreational riders, have had to park our bikes for the grand majority 2020. Not only does that mean not being able to use our rides, but few have even considered getting new motorbikes this year.
READ:Two Wheel Temptation: Guide For Your Alternative Ride
Which is a shame, because many manufacturers announced some pretty sweet rides for what was going to be an iconic 2020 model year.
While quarantines are now slowly easing up, it's still best to stay at home unless necessary. However, with the end of the pandemic in sight, now may be a good time to revisit the list of the best motorcycles in the Philippines for a late 2020 or 2021 riding season. Now maybe the best time to get a good deal on a new ride, as dealerships are offering some epic incentives to make up for the slow first half of the year.
There are many new bikes for the 2020-21 season, but here are our picks of the ones that are worth taking a closer look from each iconic motorbike manufacturer with a presence in the Philippines.
Stylish Scooter:Vespa S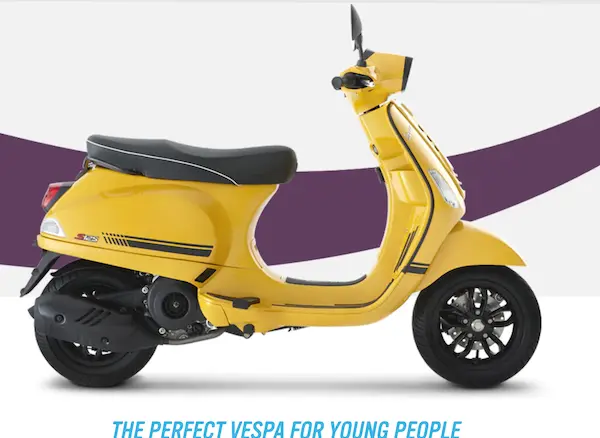 In a country where 71% of road vehicles are motorcycles, most of which are cut-and-paste scooters or underbones, it's hard for another scooter to stand out. Not so with the Vespa S. With its classic scooter looks – fairings, floorboards, and all – you get a bike that performs like what you'd expect from an urban rider, but with the head-turning caliber seen in no other scooters. At 125cc, the S model is more than capable of plying busy roads with ease, while also providing some power for leisurely weekend rides. The Vespa brand has always been associated with fun urban riding, and the S model is the quickest way to get one's hands on this iconic Italian brand.
While the S model or the Vespa brand isn't new, Vespa in the Philippines is. The brand's first formal dealership in the country opened in Manila in 2016, followed by Davao in 2018 and Cebu in 2019. Hopes for 2020 were therefore strong, but the pandemic had something to say about that. Still, those who are in the market for the iconic Italian scooter can now get their first Vespa with the S model at around Php138,000.
Light Cruiser:Keeway Superlight 200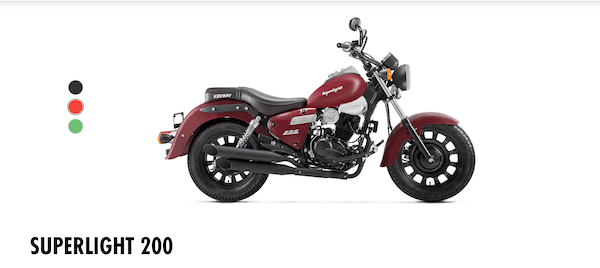 Perhaps second only to scooters, the small cruiser market tends to be flooded with new models every year, and it's hard to pick just one, especially since small cruisers also tend to overlap with standard bikes and, depending on styling, neo-retros. However, one little cruiser has stood out in 2020 because it's just that – little – and takes no shame in it. It's a major selling point. A small cruiser exuding big attitude, the Keeway Superlight 200 sports a 197-cc engine in a small cruiser frame, and at just P88,000, it's a hard deal to pass up for a cute cruiser that's sure to turn heads on the streets.
READ:How To Register A Pre-Owned Vehicle
Heavy Cruiser:Harley-Davidson Low Rider S
The old Harley-Davidson Dyna was an iconic cruiser from an iconic cruiser manufacturer. It was quite popular for having cruiser looks with sporty performance. When H-D retired the Dyna model line in 2017, the disappointment among Harley riders was palpable. H-D guided fans to the new Softail line as a replacement, but it just wasn't the same. So as with any good company that listens to its customers, the "Dyna" was resurrected. Somewhat.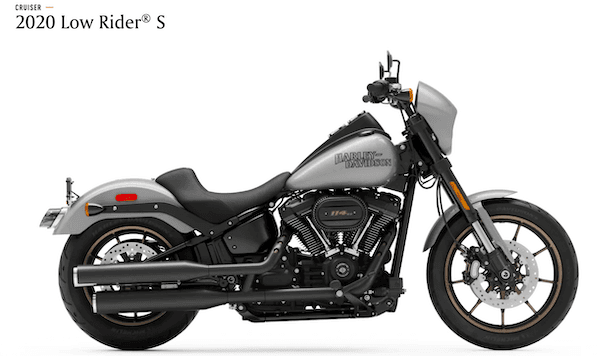 H-D took the Softail frame and retooled the heck out of it to produce the 2020 Low Rider S: a motorcycle that essentially brought everything everyone missed about the Dyna onto a Softail frame, now for the modern audience. It retails for around P1.3 million, available through Harley-Davidson dealerships in Manila, Cebu, and Davao.
Small Neo-Retro:Yamaha XSR155
Yamaha has been killing it with its XSR "sport heritage" line of motorcycles, patronizing the growing crowd of riders who want classic looks in a modern ride. The XSR900 and XSR700 were released in 2016, with muscular 847cc and 689cc engines respectively. But large engines also mean large price tags, and many wanted the same classic aesthetic with a smaller engine for more casual or everyday city riding. In answer to this call, Yamaha launched the XSR155 in July 2020, sporting a modest 155cc engine – the perfect size for city commuting – with an equally modest asking price of P162,000. The XSR155 is now hitting showrooms nationwide.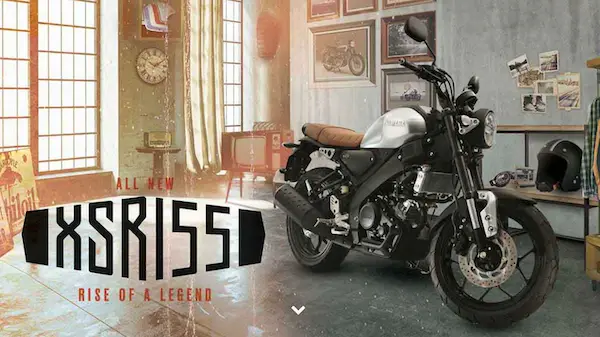 Big Neo-Retro:BMW R18
Announced in April 2020 right smack in the middle of the COVID-19 pandemic, BMW introduced the R18 to the public through social media, as a dealership launch was impossible due to quarantines. It made waves for two reasons: First, it was built as a cruiser, which is relatively unknown in BMW Motorrad's lineup of adventure, urban, and sportbikes; Second, it was a cruiser that looks like it belonged in the 1930s, heavily inspired by the BMW R5 of that era.

The R18 thus appealed to both the cruiser audience and retro-classic fans. BMW's marketing also emphasizes the R18's ease of modification, thus appealing to the modder crowd. BMW has a gem in its hands in the R18. Philippine prices are yet to be determined but are expected to be upwards of P2.5 million, with the first R18s possibly hitting BMW Motorrad dealerships in October.
Sensible Naked:Kawasaki Z400
Take the popular Kawasaki Ninja 400 from 2018, strip it of everything non-essential, give it some 2020 improvements and you get the Kawasaki Z400. More than just a "naked" Ninja 400 though, the Z400 is lighter (of course) and puts the rider in a more upright sitting position. This makes the bike more manageable for urban riding. More importantly, it LOOKS different, which is the main appeal of naked sportbikes: for people who want the performance of a sportbike without the crotch-rocket look. And at just P290,000, the Z400 is a lot of bike for the buck, especially from a big-name brand like Kawasaki.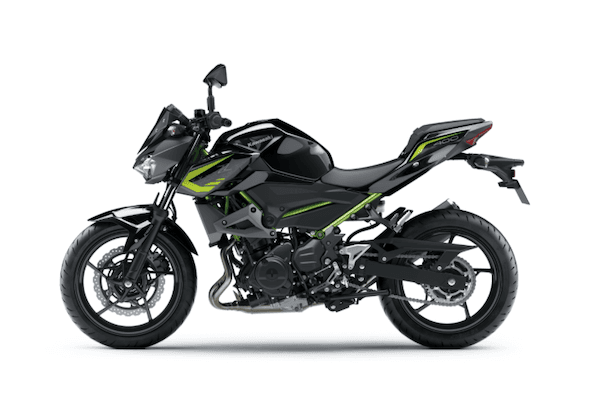 Brawny Naked:Ducati Streetfighter V4
There are many Ducati motorbikes to look forward to these days. The Ducati Streetfighter V4 is undoubtedly flying high on that list, perhaps because it has wings. Yes, the latest iteration of Ducati's naked superbike is turning heads because of its four winglets – or strictly speaking, spoilers.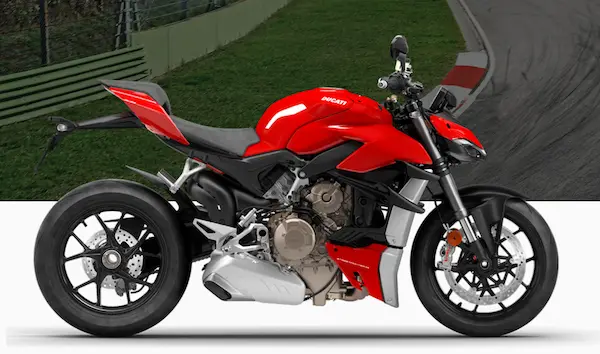 That's right, the Streetfighter is so powerful it threatens to fly, so the four spoilers keep it firmly on the ground. It shares this feature with its cousin, the Panigale V4, which has two such spoilers for its 2020 iteration, but the Streetfighter's naked looks and four spoilers just take the iconic Ducati V4 arrangement into a whole new level of mean.
Reasonable Sport:Suzuki Katana
Much of Suzuki's offerings for 2020 are returns from 2019. However, one notable return after a long absence deserves much attention: The Suzuki Katana. First introduced in 1981, the original Katana was a sport touring motorcycle offering riders considerable power not so much for racing but for riding long distances fast. It remained an iconic motorcycle until Suzuki discontinued the line in 2006.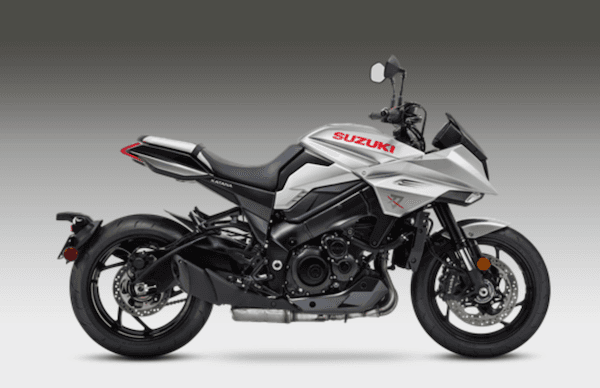 In 2019, Suzuki announced the return of the Katana for its 2020 line, taking design cues from its 1981 ancestry and bringing it into the modern era. Still more sport-touring than its sportier cousins like the GSX-series, it nonetheless shaves off some of the "touring" parts of its look in favor of a sportier motif, but coming in at a much more reasonable price tag of P817,000 for a 1-liter engine which, you have to admit, is not bad. Not bad at all.
READ:10 Cheap Cars in the Philippines
SuperSport:Honda CBR1000RR-R Fireblade
With so many R's in a name, you can bet one of those stands for "racing", and that is exactly what the CBR1000RR-R is made for. Honda's latest entry into its superbike category takes the engine from its 2017 model but increases the bore size among other tweaks to eek out 21 more horses, topping the previous model's 301km/h top speed with a rated speed of 320km/h – well within reach of the world speed record for the fastest production motorbike at 325km/h (currently held by the Ducati Panigale R).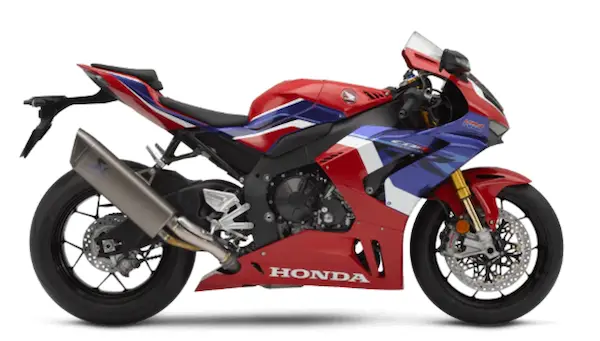 With the right rider and a few more adjustments, the CBR1000RR-R could very well take that crown fairly soon. But with great power comes great price tags, and the glory of owning one of the world's fastest motorcycles is going to cost you upwards of P1.3 million; higher for the Fireblade SP variant which gives the motorcycle some top-shelf upgrades on an already impressive superbike.
Agile Adventure:KTM 390 Adventure
When it comes to off-road riding, most riders would agree that lighter is better. With the 390 Adventure, Austrian brand KTM hits that sweet spot for size, power, and handling that is essential to the Filipino dual-sport rider in particular. Not surprising, considering that the 390 Adventure, like many other KTM bikes sold in the Philippines, are MADE in the Philippines. That's right, KTM has a plant in Laguna that makes KTM bikes for the Asian market, so you know that every KTM bike you get, including the 390 Adventure, has the Filipino physique in mind. Which is particularly important in the relatively rough off-road lifestyle.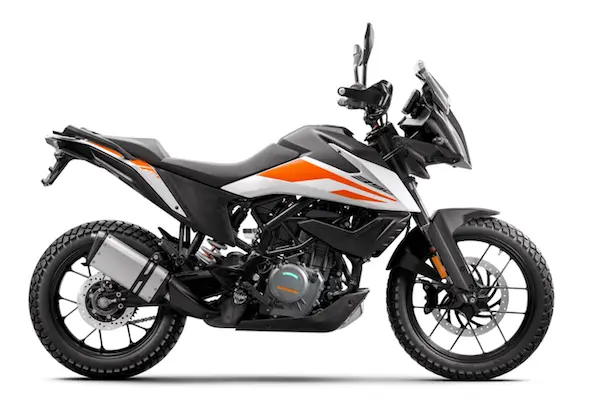 Originally announced for a May 2020 release, the launch of the 390 Adventure was pushed back due to the COVID-19 pandemic. It is now expected to hit showrooms in September and retails for a reasonable P309,000.
Extreme Adventure:Triumph Tiger 900
When it comes to adventure bikes, British manufacturer Triumph has often led the charge with the Tiger 800. Hailed internationally for its perfect balance of size, power, and handling, the Tiger 800 was deemed by many as the perfect adventure off-roader – lighter and more maneuverable than much bigger adventure bikes likes the Tiger 1200, but still offering more than enough power to handle all manner of road and off-road situations.
For 2020, an all-new replacement upped the engine size by almost 100cc in the Tiger 900, which boasts all the same goodness of the Tiger 800, but offering just a little more power to make all the difference in tough off-road situations. The Tiger 900 retails for P990,000 for the base model; higher for other trims.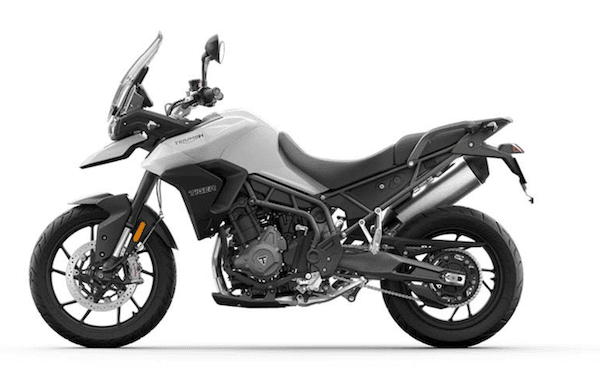 Triumph fans from across the country would need to visit the Manila showrooms to get their hands on the Tiger 900 however, as Triumph has yet to establish dealerships in other parts of the country.
Electric:Harley-Davidson LiveWire
While we promised one bike per manufacturer, for this category, Harley-Davidson deserves a second mention because it is the only big-name manufacturer to have dared venture this road.
Harley-Davidson's already-legendary LiveWire electric motorcycle hits international markets this year. As a brand known for its big, burly V-twin cruisers, Harley-Davidson caused a stir when it revealed the prototype of the LiveWire in 2014, especially among brand fans who were less secure about their masculinity and viewed the new, silent, sleek motorbike as a threat to the existence of their large, loud H-D cruisers. Harley fans who were more secure about their manhood hailed the opportunity to own both a big V-twin Harley and an electric Harley. In fact, by introducing an electric motorbike, Harley-Davidson effectively expanded their customer base to a new generation of riders while still delivering the big bad bikes they've always been known for.
But more importantly, it was the first time a big motorcycle company committed to the development of a fully electric motorcycle, and commit they did. Commercial sales for the LiveWire in the US started in late 2019, with critics fairly impressed by the bike's performance and range, with criticism aimed mostly at its price tag of around $29,799. It's typical Harley pricing though. International sales were expected to spread in 2020, but the pandemic put a damper on that. Still, you can already pre-order one at your local Harley-Davidson dealership in Manila, Cebu, and Davao for around P1.5 million.