Finder is committed to editorial independence. While we receive compensation when you click links to partners, they do not influence our content.
Tips On How To Save For Your First Car
Car ownership is the dream — getting out of the loop of public transportation, avoiding exorbitant car app fees, and the pleasure of owning a vehicle for impromptu drives and road trips. Buying a car during the pandemic has totally changed compared to how it was before COVID-19. Almost everything now is virtual and deals are unimaginably low. But even low end models can cost quite a penny. So, if you're really into getting your first car in installment, cash or bank financing, here are a few ways you can save for it.
READ: New Rides in the New Normal: Should You Consider Getting A New Car?
Start building credit early
Car financing is one of the best options should you want to own a carYou can get a car loan with no issues. Most people take a loan for car purchases, so don't be afraid to get one to avoid paying hundreds of thousands in one go.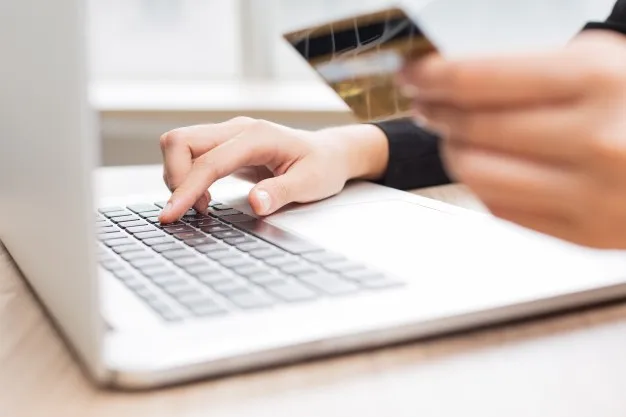 But, getting approved for a car loan is not an easy feat for first-time applications. You need to build your credit profile early on. Banks depend on your credit history to evaluate your application and your worthiness for a new credit line. If you have existing loans and credit cards from different banks, you are more likely to provide a clear view of your credit profile. If you don't have any of those, then a savings account with substantial amount can serve as the basis of your evaluation. It would also help if you already filed for an Income Tax Return early on. The ITR is a government documentation that proves how responsible you are in paying your dues.
,
Set up a car fund
Buying your first car can be very exciting and knowing that you can get one for as low as Php1,000 down payment can lure you to apply even when you don't have enough savings to cover for maintenance, insurance and other expenses. You may think that availing of car loan can save you from disbursing cash as one-time payment. However, you still need to secure cash reserves for untoward emergencies related to car ownership. And even when you get approved for a loan, you might want to opt for other car models with higher down payment.
READ: How Online Banking Can Help You Save More
Start saving for your car fund. You can open as many savings accounts as you want, so consider setting one up specifically to save for a car. If you don't look at it, contribute often, and don't fall for the temptation of just spending it all, then you'll be on your way to purchasing a car in no time.
If you look forward to getting your first car, make sure the funds don't come from other savings assigned for medical or household emergencies. Set up a savings fund specifically designated for your car purchase. Automate the reduction on your salary account to make sure you have regular contributions. And when you already have the car, try hard to continue the savings for car-related expenses in the future.

Consider an older model
Buying a modern vehicle is satisfying while considering an older model can still be worth it. Aside from their uniqueness, older cars are a practical choice especially that the current market is moving so quickly that the latest and finest may only keep its post for a year. And worse is that you are still in debt for the next 60 months with a vehicle that gets outdated in 12 months.
New vehicles usually depreciate the moment you drive them out of the casa. It becomes used in seconds and they lose much of their value from day one. Unless you use it for business, then an older model can be a practical choice for first-time drivers.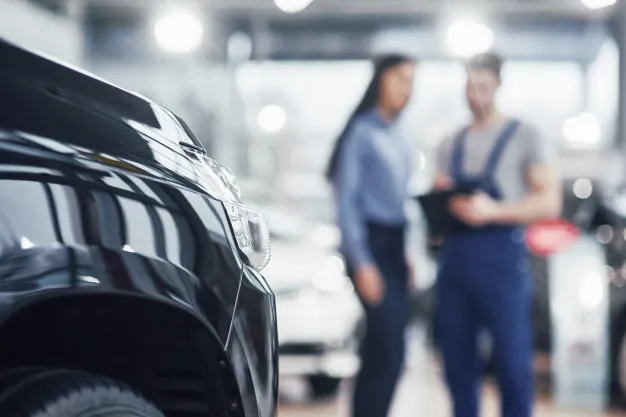 Find a credit card to save on fuel
Gas can be expensive. If you use your car for transport from your home to the office, you may allot around Php1,000 for fuel in a day. Parking fees may also take a minimum of Php170 for 8 hours on your daily budget. It would help a lot if you own a credit card that gives discounts and rebates whenever you gas up. HSBC credit cards can let you enjoy 3% rebates whenever you purchase fuel at any participating Caltex gasoline station nationwide. The Petron-BPI Mastercard also gives you 3% fuel rebate at participating Petron stations.
READ: Best Credit Cards for Gas with Discount 2019
You can also look for other credit cards that offer discounts when you buy car accessories or pay for car insurance. Start with your credit card application way before your planned car purchase. By then, you have already established a good credit profile and have chosen to maintain the right credit card for drivers like you.
,
Negotiate
At the car dealership, when meeting with car resellers, or finding a secondhand option, negotiation is key and can take as much as a hundred thousand off the price tag. Knowing your car dealer can help establish the relationship because good deal comes from people you know. But knowing your dealer and agents won't really help if you don't know what to negotiate for. Aside from the car cost, you will be asked to pay for insurance, chattel, registration and other fees. A good car negotiation may spare you from paying any of those which would cost up to thousands of pesos.
Final thoughts:
Car ownership is not easy. From a car loan application which requires a lot of documents, to funding your down payment. You may expect to shell out around Php30,000 for the first three to five years for car installments payments and maintenance, depending on the vehicle's model. And then, you will be spending around Php15,000 per month even after you paid for the full loan amount.
The pandemic has made a lot of people realize how important it is to own a car for physical distancing. Don't make car ownership seem like a privilege to few. Check for offers, low-interest loans and other means to earn so that you can drive safely without the fear of contracting the virus.
Get a substantial car insurance package to cover for accidents and mishaps and to give you the peace of mind knowing you and your first investment is protected at all times.