Finder is committed to editorial independence. While we receive compensation when you click links to partners, they do not influence our content.
Things You Should And Shouldn't Carry In Your Wallet Amid Digitalization
The coronavirus pandemic has triggered the transformation of the Filipino way of life into the digital form. Instead of enduring long queues at the grocery stores, Pinoys have turned to online platforms to purchase their essentials. Companies have explored virtual opportunities because their brick and mortar stores are now closed and somehow irrelevant.
Although everyone is advised to stay at home and things have gradually become dependent online, we still need to go out for things that the internet could not provide. But before heading out, have you checked what's inside your wallet? Here are seven important things you should take with you when facing the world in the new normal.
READ: Embracing The "New Normal" With Coronavirus
What you should bring:
1. Emergency cash
Yes, you still need the cash even when you don't plan on using public transportation. Although TNVS and public vehicles are advocating for cashless payments, you still need money to purchase beep cards and fuel. That is to assume that you are not taking with you your credit cards.
If you really need to carry cash, try to bring money in small denominations. This will minimize your chances of contacting others for a change. Paying with the exact amount can help reduce the risk of contracting the virus. Thus you really need to prepare a list of things to buy with the assumed total cost so that you will not carry much outside your home.
READ: How Does The Envelope Budget System Work
2. Identification cards
Government-issued IDs are important anywhere you go. Make sure you have two of these in your wallets every time you go out. A driving license is essential to anyone who drives his own vehicle. Valid IDs include SSS, GSIS, Passport, PhilHealth, Postal ID, and Barangay Certificate. IDs are required when making cashless payments with your credit cards for verification.
3. One or two credit cards
Before going out of the house, decide which among your credit cards will be used. If you're out shopping, then your rewards credit card is perfect. Having that extra card serves as a backup in case your transactions with the first card get declined.
READ: Here is Your Answer to Credit Card Processing Hurdles
4. Membership cards
Discounts and rebates are not just coming from your credit cards. Membership cards from grocery and department stores are beneficial to collect points and cashback. Sometimes, members even have a dedicated counter which saves them from the long line of customers without the privilege cards.
You may also need to have those discount coupons which are nearly expiring already. Go through all your gift certificates and coupons and if you have those nearing the expiration date, put them in your wallet for use the next time you head out.
5. One or two debit cards
Debit cards are for emergencies. Sometimes, the money you have in your wallet is not enough to cover your purchases. You need to withdraw to pay in cash. Although digital payments are expected to be available, there are times when the point of sale or payment terminal doesn't work because of poor internet connection.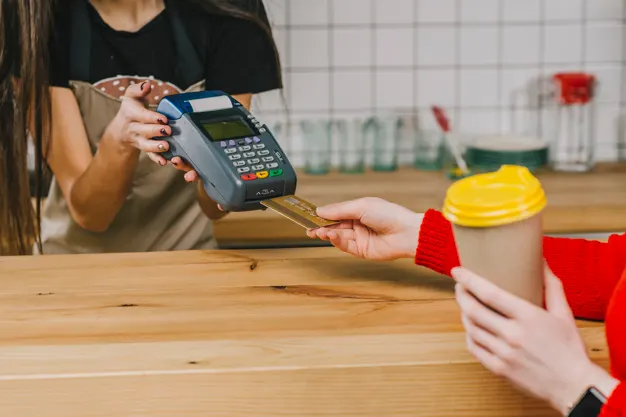 What you shouldn't:
1. Receipts
Receipts from previous purchases don't have any worthwhile purpose of remaining tucked inside your wallets. Aside from taking up too much space, there's a theory that the information printed on the receipts can be used by online fraudsters for unauthorized transactions. Carrying them around increases the risks of losing them especially if these receipts are essential for warranties and taxes. Unless they'll be used for replacement of items or refunds, important receipts should be kept safe at home.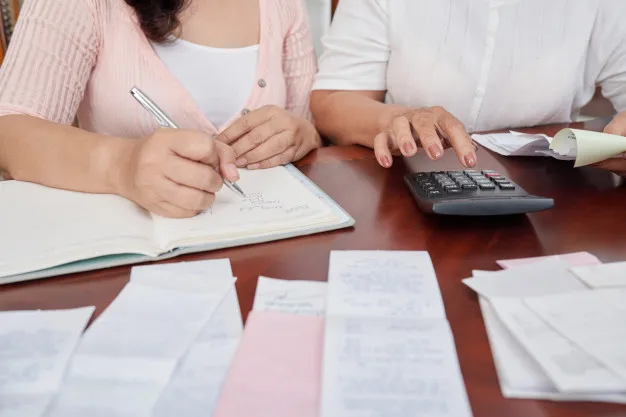 2. Blank checks
Blank checks are a huge disadvantage because anyone can easily forge your name and signature. Some bank tellers don't scrutinize the checks anymore. In some cases, these checks can also be used to pay for purchases depending on the store.
Even without forging your signature, the checks already have a lot of important information about you including your name, bank name, account number, and address.
READ:Tips on How to Secure Your Online Banking Accounts
3. Passwords
With several bank accounts and credit cards you have, it is certain you can't memorize all your passwords. So, you created a cheat sheet that you look into every time you cash out from automated teller machines to see if you entered the right PIN. Scraps of paper with critical information like your user name and password can be lost and may give hackers the chance to log into your account.
Choose digital gatekeepers that stores information like these. You can access them by answering personal questions for authentication.
READ: Is Digital Banking Safe?
4. Excess cash
You don't carry all your savings for the month when you buy food in the market. While. It is true that the majority of Filipinos still save in cash at home or in their wallets, it is not advisable to have them while you're in the wet market or grocery stores. The more cash you carry, the more possible for you to become a target for thieves.

Bear in mind:
Lightening your wallet allows you to focus on your task outside your home. You can. Use all your attention to be vigilant against a possible contraction of the virus instead of thinking whether you still have your cash or spare key with you. When you lighten your wallet, you reduce your risk to become a victim of theft and you also manage to finish what you intend to do outside your home in the first place.