Finder is committed to editorial independence. While we receive compensation when you click links to partners, they do not influence our content.
Things Online Sellers Wish They Knew Before Starting Their Venture
Success sure does not happen overnight. But with the rapidly depleting resources and quickly escalating uncertainty, many are forced to think quickly on their feet to come up with new means to survive the crisis. Thus, the boom of the online selling industry.
Social media platforms became a thriving marketplace for businesses with limited manpower but unlimited potential. Some are managed by workers who unexpectedly lost their jobs, parents who suddenly had to work from home, or millennials who now realize the need to increase their income stream.
If you are thinking of joining this resilient group, here are a few tips from online sellers who generously shared ideas they wish they had a firmer grasp on before starting a business.
1. Marketing
2. Quality control
3. Legality of business
4. Multimedia content


1. Marketing
Rein Velasquez brought her hometown's famous carabeef to Metro Manila. She created a Facebook page to establish a hassle-free communication line with her clients.
Rein knows social media does more than that. She and her partner usually post mouthwatering photos of the juicy and tender meat to attract potential customers. Meticulously crafted art cards are also shared on the page to inform the buyers how to cook the product appropriately. As the days passed, coming up with more thumb-stopping posts became harder. Some posts are suggestions on what beverage their product is best paired with.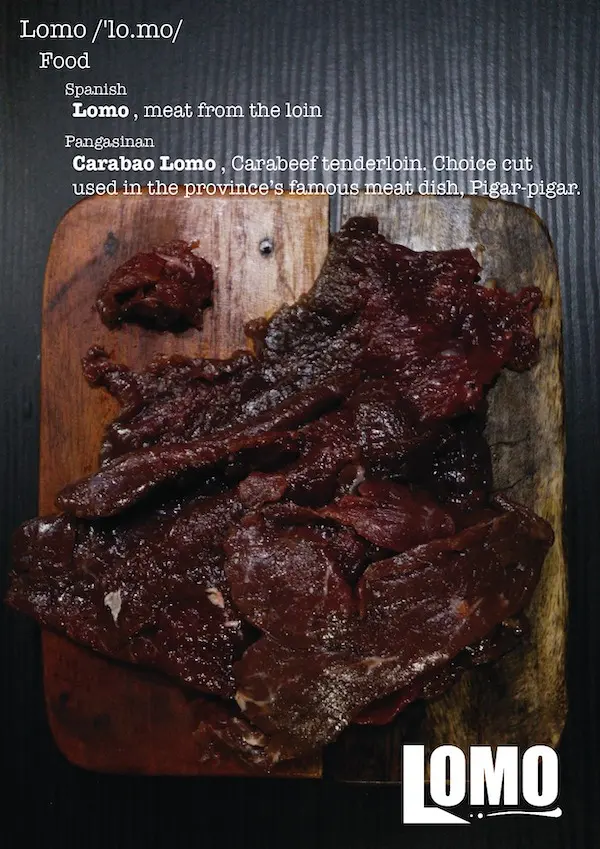 "I sometimes run out of ideas. You have to be consistent in posting on your page for the brand's retention. These posts lead to more clients and, therefore, bigger sales," said Rein.
GoBear Tip:
Know your target market. This will help narrow down your ideas on how to post on your social media pages. If you know your target market, you will be able to come up with a conversational post that your audience can relate to. By doing so, you are establishing a connection between you and your target market.
2. Quality control
With a beautiful daughter who is just about to turn one year old, Rustan Fernandez thought of starting a business to increase his income flow. He tested the waters by selling Korean products such as kimchi and noodles to his friends. After learning the ropes, he came up with his product — instant papaitan (soup from goat or cow innards).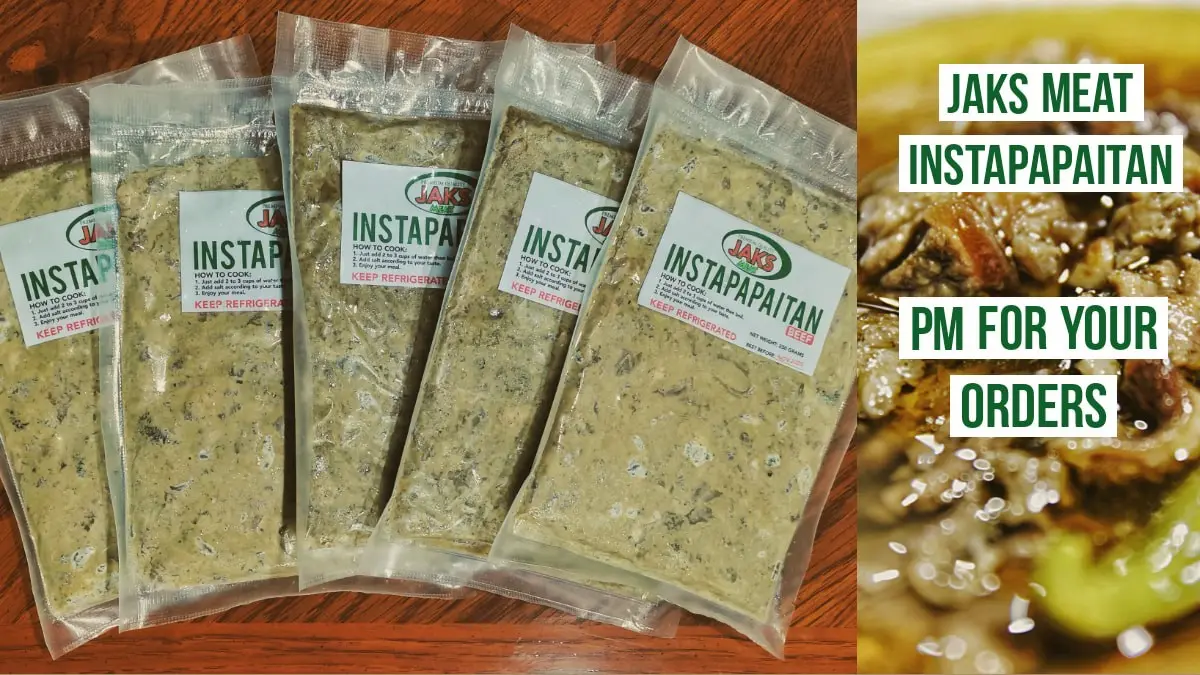 The idea of giving your take on a product is brilliant. It can create a line of resellers who can help introduce it to the online market that is already saturated with sweets and bakes. Rustan's product is a hit to those who are craving local dishes but are afraid to mess it up by cooking it themselves. The frozen instant papaitan only asks one thing from you — just add hot water.
For it to be convenient on the customers' end, Rustan has to go through complex steps. This includes ensuring the meat's tenderness and the products' long shelf life. YouTube content and suggestions from friends helped him a lot.
But now that he is slowly gaining resellers, Rustan needs to take everything up a notch. He is contemplating on taking free technical courses on quality control. His goal is to increase the venture's productivity while making sure that the product is fail-proof.
GoBear Tip:
Do not get frustrated in going through the trial-and-error stage before launching your product. During this phase, seek feedback from friends. Ask them to give you an honest review by assuring them that you will not get offended with their comments. If possible, involved people of diverse profiles so you can address a variety of concerns. This will make your product or service inclusive.
Aside from watching YouTube tutorials and reading articles, there are programs offered by government agencies to assist micro and small enterprises in their entrepreneurial and technological skills. The Department of Trade and Industry (DTI), for example, has a Kapatid Mentor ME Project. It is where large corporations coach and mentor micro-entrepreneurs on different aspects of business operations such as product development, marketing, and operations management.
READ: Skills You Can Learn While Working From Home
3. Legality of business
The government's move to set a deadline for the registration of online selling businesses during the pandemic drew ire from the public. Some people believe that it will only add burden to the online sellers, a lot of whom were only forced to hustle due to the health and financial crisis.
Setting the current situation aside, the law requires sellers to register their businesses. It protects not only the consumers but also the owners themselves because the business will subject to regulations and monitoring by government agencies concerned.
"You still need to register your business and pay taxes. When we're selling online, we tend to think it's just a side job. But it's a serious business." said Iyay, who recently started selling selected frozen goods.

GoBear Tip:
Operating an unregistered business is illegal. Once it is reported to the Bureau of Internal Revenue, the owner will be subjected to a fine or imprisonment.
Aside from the legal aspect, registering your business has a lot of advantages. If you want to grow your business but do not have the financial means, there is a high tendency that you will be walking into a bank or lending institution to seek financial aid. These institutions will require that you submit pertinent documents for you to be granted a loan. Unfortunately, they do not deal with unregistered businesses.
These documents will also help you establish a clean reputation when it comes to your suppliers and customers. This will instill confidence in your clients because they are assured that they are transacting with a legitimate business. It also opens the door to potential investors.
READ: Mind Your Business: Tips on Registering A New Enterprise
4. Multimedia content
Appealing to the kid inside a person is Elaine Espanol's business idea. While her baby is taking a nap, she goes into an undisturbed mode in the kitchen to bake choco-butternut crinkles. It's a clever combination of two childhood favorites: choco-butternut flavored doughnut and crinkles.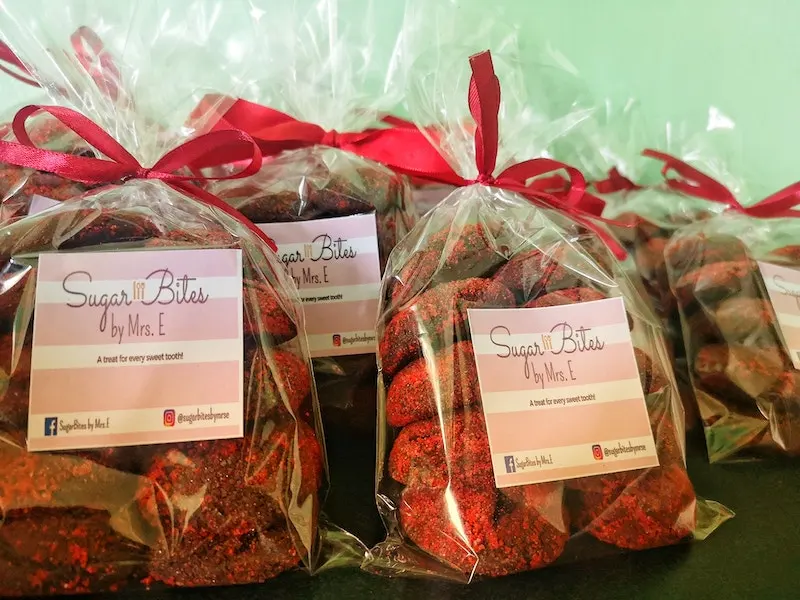 She may be highly skilled in the kitchen, but Elaine thinks she also needs to acquire more knowledge and technical skills in producing content for her business' Facebook page. Having worked for a media network, Elaine already has her way with words. She, however, admits there is still much to learn when it comes to creating a multimedia project such as tutorial videos and vlogs to attract page visitors who are also potential customers.
"Celebrities who also started a business venture have their team to produce vlogs. These videos have a lot of views, which make way for more page likes and more customers," said Elaine.
Elaine is now working on videography and editing to produce helpful content.
GoBear Tip:
Learn basic photography and videography. Words will not be enough in marketing your product online. The competition is tough. They can't immediately taste or experience your offer but they can have a sense of what it is like to avail it when you present an appealing photo or video.
Do not immediately invest in high-end gadgets. There are midrange phones under Php20,000 that can do the trick.