Finder is committed to editorial independence. While we receive compensation when you click links to partners, they do not influence our content.
Things Millennials Learned They No Longer Need Because of The Lockdown
Social distancing during the community quarantine has forced us to be at least six feet apart from each other in order to prevent the spread of coronavirus.
In the case of others, they also learned how to keep a safe distance from unnecessary expenses they had been used to. The temporary closure of malls and movement restrictions encouraged them to fight the urge in literally adding to the cart.
We talked to millennials and asked them about their financial realizations at this time. Here are the things they learned to cut from their expenses because of the lockdown.
READ:6 Simple Rules of Personal Finance You Should Always Follow
Makeup
Charleen is a 27-year old government employee. Since the community quarantine started, they only report to the office on selected days. And on those days, they are required to wear masks all the time even when at their work stations. Because of the situation, she realized she no longer needs makeup.
,
In 2017, a video by Money reveals that women spend an average of $43 (Php2129) on makeup in a single shopping trip. In her lifetime, a woman shells out a whopping $15,000 (Php742,807) for beauty products alone! That is money you can grow on investments or pay for mortgages.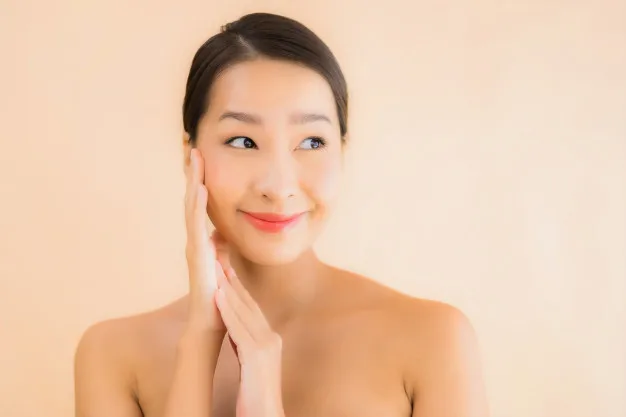 If you do not buy the whole idea of ditching makeup, maybe you can slowly work your way into achieving what Charleen has accomplished. Start with not using lipstick. People will not see the difference anyway because half of your face is covered by a mask. Another option for you is to pick only one item to use. An eyebrow pencil, maybe? It's time we accept we are not perfect but our eyebrows can be.
Bags and shoes
,
Patricia, a single mother of two, said adding more to her collection of bags and shoes is a thing of the past. And, she's not one to look back. Patricia now plans on selling more of her preloved items after learning that money is better stashed safely for future essential purchases.
A Michael Kors bag she only used once was sold at Php4,000.
While on quarantine, Patricia was able to hustle as an online reseller. Now, she feels more secure after building her savings and increasing her emergency fund.
Corr, an employee in a private company, has the same realization. He thinks he no longer has to purchase more shoes because of his work-from-home situation. And he has a point.
"You don't need to buy different shoes because you're working from home and only half of your body is seen in meetings," sharedCorr.
Gym membership
Luan, a 25-year old government employee, said she is now having second thoughts on gym membership.
,
Availing a gym membership costs around Php2,500 per month in the Philippines. There's also a separate one-time activation or joining fee that's around Php1,000. The monthly fee gives you access to their gym equipment and facilities. For some, they throw in a session with a fitness coach. The membership rate may also vary depending on the fitness program you opt to enroll in.
But who needs a gym membership when you have #fitspo right on your screens?
If you are planning to shed fats or just maintain a habit of daily exercise, look for Emi Wong or Chloe Ting on YouTube. They have become popular for their "abs in two weeks" challenge. Their exercise videos are so popular that girls are posting their flat stomachs after taking on the challenge. Most of their workout sessions only need a yoga mat.
READ:5 Lifelines To Use During The Coronavirus Crisis
There are also apps you can download on your phone which can help you create a fitness program depending on your taste. Premium subscriptions usually costs way cheaper than a gym membership.
It is important to note, however, that there are exercises that need the supervision of a fitness expert to prevent injuries and accidents. It is best to consult with experts first.
Waxing services
Yes, we need help in meticulously applying that wax and pulling away the strip because we can't possibly inflict pain on ourselves.
Mariel, a 27 year old software engineer, said she no longer needs the to pay for waxing services from now on.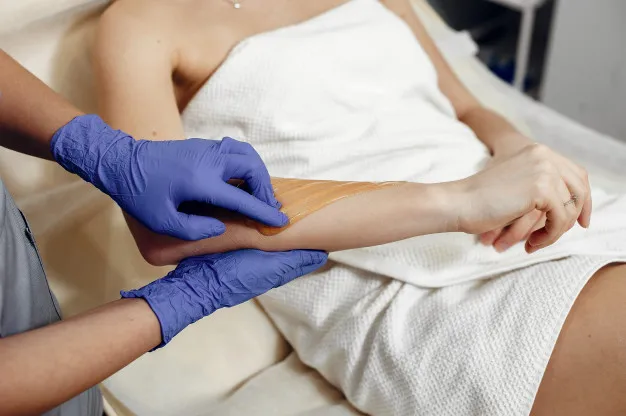 For sanitary reasons, spas and salons were not allowed to operate, We are forced to buy waxing kits or hair removal creams. Some of us, just learned to live with that unwanted hair.
There are a lot of DIY waxing tutorials available on the internet that can guide you in achieving flawless results. No need to worry about bumps and sores. To make your experience very much like what you would get in salons, contributors in Pinterest came up with waxing station inspirations you can adopt in your own home. There's an idea for a bonding time with your BFF.
Coffee
,
Elaine, who works as an analyst, has learned to appreciate the convenience of having a stock of instant coffee. It's cheaper and it still keeps you awake while working at home.
The price of a cup of espresso or frappuccino ranges from Php100 to Php200. If you are used to dropping by your favorite cafe daily before going to work, that costs you Php500 to Php1,000 in a week. A sachet of instant coffee only costs Php10-Php15 in a convenience store. That's money you can put off spending until your next travel to celebrate freedom when the health crisis is over.
If your tongue is used to that cafe experience, you might want to explore the idea of being your own barista. Others are doing this already. Scour the internet for techniques on how to make better iced coffee or dalgona coffee. We all have that one friend who ordered a coffee press or a mini coffee machine. Now his Instagram stories are all videos of how he came up with his concoctions. Jump on the bandwagon.
Remember that scene from Crash Landing On You where Captain Ri Jeong Hyeok roasted coffee beans, poured over hot coffee through a cloth filter and served it just in time when Yoon Se-ri woke up? Everyone was gushing over that scene. Maybe that will inspire you to surprise a loved one with your skills after learning the craft of brewing.
Fast food
,
Food really does tastes better when you it eat with your family. That is one thing Loj has appreciated even more because of the lockdown. She has devoted much of her time working for a non-government organization. She travelled a lot pre-quarantine. Now, photos of her baked treats will make you drool. Her next "Tita" goal is to purchase KitchenAid's line of cordless countertop appliances.
If you have cooking or baking skills like Loj, you will be able to put more money in the bank by avoiding take-outs and deliveries. Buy your market's freshest produce and enjoy a meal in front of your flatscreen.
,
Once you have perfected your favoritedishes or tweaked them to create your own recipes, have your friends try them. When you get a positive comment or a constructive feedback, see if you can adjust and eventually sell it to your Facebook friends or friends of friends. A good word goes a long way. There's an extra income opportunity for you right there. If you take that road, not only will you be able to cut your expenses, you will also be able to grow your savings.
Bonus if you have a green thumb and are able to grown your own vegetables in your urban garden.
The economic uncertainty is a financially challenging time for many Filipinos. You are beyond blessed if you are still able to save money because of the quarantine. So if you have an extra chunk from your bank account, look for ideas on how to help. Your banks may already have started a donation platform where you can help in COVID-19 relief efforts.
Lastly, make sure that the money you have worked hard no to carelessly spend does not go to waste. There are low-risk investments you might want to consider at this time. While you are young, it's also best to invest on health insurance. This will help you achieve a sense of security in times of emergency.
READ: Low-Risk Investments You Should Consider in a Time of Crisis